Fujitsu Enterprise Blockchain Solutions
Distributed Ledger Technology (DLT) - enabling stable ecosystems, the new business imperative
Secure, trusted and connected business ecosystems offer a multitude of modern-day imperative benefits such as improved stability and resilience. Today, in the face of an unpredictable or even worse, contracting global economy with volatile and brittle supply chains, having a stable ecosystem has become even more vital. Maintaining business trust is paramount across all parties, however, this is often difficult to achieve in a centralised world, where traditionally one party must accept responsibility, accountability, and risk (and be trusted to do so). Generating and maintaining trust in any data collected and the knowledge it creates, can often lead to volatility and friction in the ecosystem.
Fujitsu - delivering stable business ecosystems that drive disruption
Industry-wide, organisations are improving their process efficiency, and this is leading to market disruption and transformation through the creation of new business models. At Fujitsu, our outcome-focused methodologies pave the way to trusted, distributed business ecosystems and extraordinary business transformation.
With our DLT solutions, we enable our customers to increase the speed, accuracy and quality of decision-making based on real-time data to tackle fraud, rethink processes and manage invoices in a way that cannot be done by existing technology. We are helping customers to reduce or eliminate:
electronic-forms of invoice fraud
the risk associated with late, part or non-payments
any costs incurred in reporting and compliance
Fujitsu - helping address inefficiencies with DLT and blockchain technology: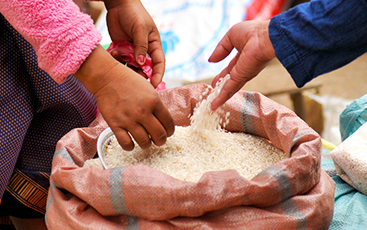 Rice Exchange - transforming the $450 billion global rice trade market with the development of the first fully integrated digital platform. Instilling trust and efficiency in delivering verified, immutable data for all stakeholders in highly complex transaction deals. Read the full case study.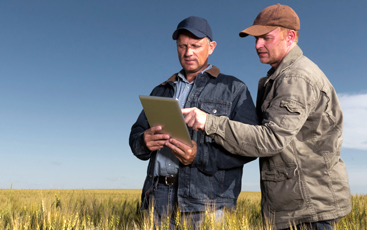 A global manufacturer - ensuring the supply chain is visible to regulators, stakeholders and end consumers. Product quality and safety are guaranteed, customers are satisfied while audits and compliance are facilitated at a significantly lower cost.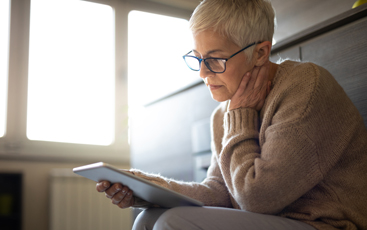 Redefining the way citizens, governments and businesses interact via cross-border services by enhancing trust and improving efficiency. Whether that is notarisation, implementing self-sovereign identity capability, managing education credentials or other forms of data exchange.
Discover the benefits of blockchain-powered business ecosystems

Reduced risk
Any previous uncertainty is replaced by transparency, ensuring that data can be trusted and relied on to assess risk.

Unlocked value
From the ecosystem, drives the establishment of new business models, new ways of working and new models of trust. Ecosystems soon become vital for success. A very real impact of implementing common data models is the ability to re-imagine and disrupt existing complex industries.

Improved efficiencies
By exploiting new, adjusted or re-imagined business models, past inefficiencies and previous frictions can be reduced or become exactly that: outdated.

Increased integrity
Resulting in better and safer ecosystems, thus creating trusted long-term connections.
Delve further into DLT and Enterprise Blockchain to find out how
they are revolutionising business transactions
Fujitsu DLT solutions - facilitating trusted, distributed business ecosystems
With our distributed ledger technology solutions, we incorporate an outcome-focused co-creation approach to business transformation. We evaluate your organisation and work alongside you to establish a business case; we even provide support to scale these transformations to production. Our initial evaluation is completed within a maximum of five days, with an exercise we call Proof of Business. This ensures proper alignment and understanding of the jointly selected use case prior to moving to a larger implementation or deeper testing if Proof of Business is agreed upfront.
Our agnostic approach and understanding that DLT solutions need to integrate with existing systems and processes, begins with the question of how to solve a business need. The unique nature of your business and ecosystem defines the solution and the most appropriate mix of technologies. We take a co-creation approach to digital transformation that is underpinned by:
Rapid and unique methodologies: Within our global Digital Transformation Centres, our talented and experienced Blockchain and Co-creation experts facilitate collaborative engagement between specialist participants from across Fujitsu and key consortia stakeholders. The creative, multi-disciplinary and use-focused nature of this collaboration provides a dynamic mix of knowledge, creativity, ideation, and concept development. The application of our Human Centric Experience Design (HXD) methodology – our unique, flexible, and proven iteration of design thinking – enables innovative concepts to be created at speed. This collaborative HXD workshop shapes the use cases (and in some instances creates the user stories) that alongside an analysis of the related business processes underpin the proof of concept design.
Global ability to deliver end-to-end solutions: Our multi-disciplinary team includes IT developers, technology specialists, business engineers and analysts, process engineers, scrum masters, enterprise and IT architects, and legal experts. The right people, with the right mindset, come together as agile teams, paired with our global reach and business transformation capabilities that have been built over 80 years.
By offering an end-to-end suite of modules, platforms, offerings, and services, we enable efficient and quick resolutions to be sought. As a top-five global integrator, our specialist knowledge ensures DLT systems are integrated deep within the consortium, driving additional value across the wider ecosystem.
Focus on digital transformation solutions: We understand that distributed ledger technology is not the answer to all business problems. Our decision tree approach identifies the most appropriate action and underpins our commitment to co-creating trusted digital transformation solutions to find you the right solution.
Nevertheless, don't just take our word for it

Fujitsu's DLT and blockchain approach has been showcased as the "best fit for customers" by Gartner. We have also been listed in Reality Shares and featured in Forbes as one of the top three progressive companies on the forefront of blockchain technology and DLT in 2019.
Our collaboration with Rice Exchange also received a key mention at the United Nations Conference of the Parties meeting in Madrid (COP25) as an exemplary solution to achieve sustainable development goals (SDGs).
Get in touch
Let us assist you in solving your business challenges.
Fujitsu Australia acknowledges all Aboriginal and Torres Strait Islander Traditional Custodians of Country and recognises their continuing connection to land, sea, culture, and community. We pay our respects to Elders past and present.