About Fujitsu in Australia and New Zealand
Fujitsu Australia and New Zealand is a leading service provider of business, information technology and communications solutions. As one of the largest ICT companies in the Australian and New Zealand marketplace, we partner with our customers to consult, design, build, operate and support business solutions. From strategic consulting to application and infrastructure solutions and services, Fujitsu Australia and New Zealand has earned a reputation as the single supplier of choice for leading corporate and government organisations. Fujitsu Australia Limited and Fujitsu New Zealand Limited are wholly owned subsidiaries of Fujitsu Limited. Fujitsu New Zealand Limited is owned by Fujitsu Australia Limited.
Fujitsu Companies:
MF & Associates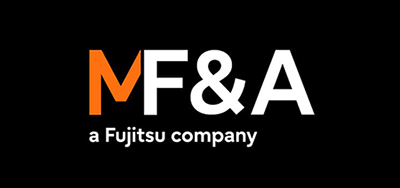 Founded in 2019, MF & Associates is a Canberra-based company, whose strong dedication to fostering an inclusive and empathy-led workforce is making a difference for its clients across management, technology and cyber security consulting. MF & Associates aims to be the most trusted and ethical consulting organisation, doing good work for its clients and doing right by its people. With a young history and a strong focus on diversity, the team at MF & Associates has consistently delivered innovative solutions to its valued clients over the past few years and is showing no signs of slowing down any time soon.
Innovation Consulting Services

Founded in 2002, Innovation Consulting Services is a market-leading SAP consultancy based in Thailand with highly skilled SAP consultants across Thailand, Singapore and other ASEAN countries. Innovation Consulting Services has specialised consulting and managed services that utilise SAP solutions such as Planning and Analytics, Business Process Intelligence, Business Technology Platform, Integrated Business Planning for Supply Chain, Billing and Revenue Innovation Management, SuccessFactors and more.
InPhySec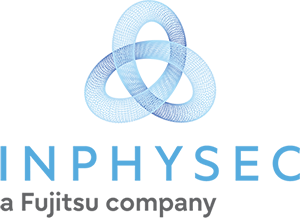 InPhySec is one of the market-leading and largest privately owned cyber security consulting providers in New Zealand. It is recognised for its Intelligence-led security, providing Managed Security Services, Security Consulting, Technical Security, Physical Security, and Executive Engagement services to the New Zealand government and other regulated industries.
Enable Professional Services

Enable Professional Services is an award winning Elite ServiceNow partner with a vision to create opportunities for its teams and customers to do things they've never done before. Enable is a pure-play ServiceNow consultancy, 100% dedicated to the delivery of ServiceNow advisory, consulting and delivery services. With more than 350 consultants and 950+ certifications, Enable are the most qualified, certified and capable ServiceNow partner in the APJ region. Enable have dedicated practices of certified and experienced business consultants across Customer Service Experience, IT Transformation, Employee Service Experience and Integrated Risk Management. Enable's Principal Consultants and experienced consulting team bring many years of experience in enterprise service management across all modules including HR, GRC, SecOps, CSM, ITOM, ITBM and ITSM.
oobe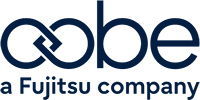 oobe is reinventing how businesses engage with technology providers. Moving beyond traditional systems integration, empowering teams to deliver real outcomes, faster, with a services and product portfolio that spans end-user computing, apps, data, cloud and cyber. With an extensive list of clients in the government, retail, education and critical infrastructure spaces, oobe has offices in Australian Capital Territory, New South Wales, Queensland, Victoria, Western Australia and New Zealand.
Versor
Versor, a data and AI consulting firm, was founded in Melbourne in 2013 and is dedicated to servicing organisations across Australia and the Asia Pacific region. It has one of the largest data engineering capabilities in Australia and in April 2021 was acquired by leading global IT Services firm Fujitsu.
Versor offers full breadth, end-to-end advanced analytics, business intelligence and artificial intelligence capabilities to accelerate data-driven business performance for enterprise and medium-sized organisations. It has expertise across a range of industries, including Public Sector, Energy, Water Utilities, Entertainment and Retail. Underpinning its growth and customer success is its unique ability to accelerate the delivery of Data Analytics & AI solutions using its ResultsNow® Accelerators and Methodology. Versor is a Databricks Strategic Partner, Microsoft GOLD partner, and AWS Advanced consulting partner.
Fujitsu Australia Software Technology (FAST)
Fujitsu Australia Software Technology (FAST) is a specialist technology company that provides innovative solutions to organisations that are navigating the emerging digital landscape. Established in 1989 by Fujitsu Limited, it was the first Fujitsu software development company to be formed outside Japan.
Our key focus area is to help internationalise Fujitsu's extensive digital solution portfolio and bring them to Fujitsu's international customers. We help deliver Fujitsu's innovative solutions that enterprises need to manage their rapidly changing business landscape. We engage with enterprises in their digital journey and help them take advantage of the new opportunities arising out of the emerging business trends and technology.
Fujitsu General (Aust.) Pty Limited
Fujitsu General (Aust.) Pty Limited, a subsidiary of Fujitsu General Limited, was established in 1936 and has a long history of innovation in consumer electronics as well as producing a comprehensive range of air conditioning products. Fujitsu General's products have received many awards over the years for technical excellence. Contact Fujitsu General on +61 (0)2 8822 2500.
www.fujitsugeneral.com.au
Fujitsu Ten Limited (Japan)
Fujitsu Ten Limited (Japan) has been a supplier of electronic components to the automotive industry for more than 40 years and during that time were a major 2nd tier supplier of car audio products to the Australian motor industry.
www.fujitsuten.com.au

In 1972, Fujitsu arrived in Australia with less than 100 employees. It is now one of the leading ICT vendors in the region, with around 5,000 staff across Australia and New Zealand. As a record of Fujitsu's achievements over this period we have created an eBook:

Fujitsu Australia and New Zealand - The First 40 Years, written by well-known journalist and analyst Graeme Philipson. The book covers the highlights of Fujitsu's first 40 years in Australia. The book tells the story of how the company has grown to become part of the Australian and New Zealand ICT landscape. <br>
Fujitsu Australia and New Zealand History Book (PDF)
Fujitsu New Zealand History Book (PDF)
Read the Fujitsu Australia and New Zealand History Book (online reader version)
Contact Us
Complete the form below to contact Fujitsu and we'll be in touch soon.
Please note: for any Air Conditioning queries, please instead email contact@fujitsugeneral.com.au or visit www.fujitsugeneral.com.au/
Thank you. We have received your request and will get back to you shortly.
Fujitsu Australia acknowledges all Aboriginal and Torres Strait Islander Traditional Custodians of Country and recognises their continuing connection to land, sea, culture, and community. We pay our respects to Elders past and present.