PalmSecure: your business, easily secured
PalmSecure provides a high level of accuracy, is easy to implement and uses - a non-intrusive and contactless reader. This ensures virtually no physiological user restrictions while proving to be extremely hygienic as no contact to the skin is required. As veins are internal and have a wealth of differentiating features, attempts to forge an identity are extremely difficult, thereby enabling a high level of security.
PalmSecure, our market-proven biometric authentication technology based on palm vein pattern recognition, has been shown to be one of the most accurate biometric authentication solutions currently available.
Fujitsu PalmSecure Palm Vein Authentication Technology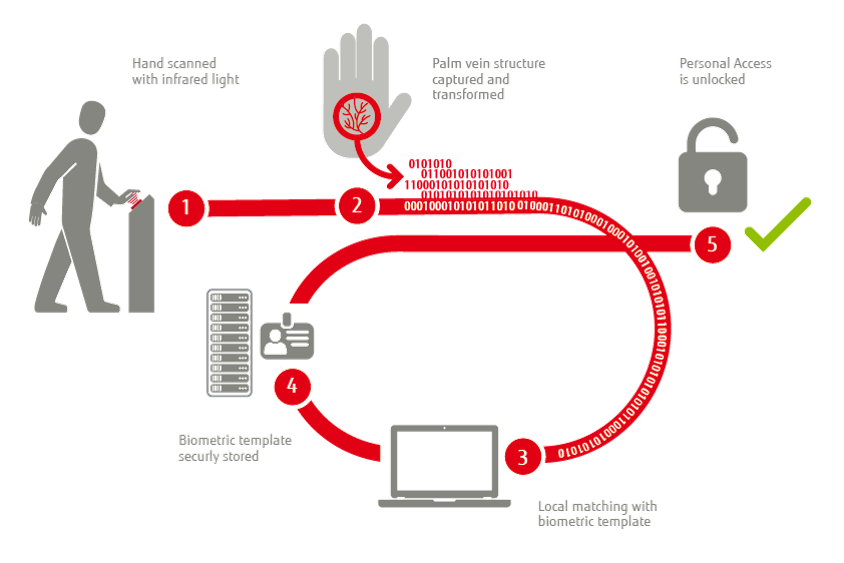 Fujitsu PalmSecure business applications
PalmSecure™ technology is based on more than two decades of Fujitsu image recognition experience, and has a wide range of applications across all industry sectors, including:
Physical access control for visitors and staff – improves buildings security.
Time and attendance – reduces employee fraud.
Access to enterprise-wide IT systems – removes the pressure of password resets.
Global Offerings: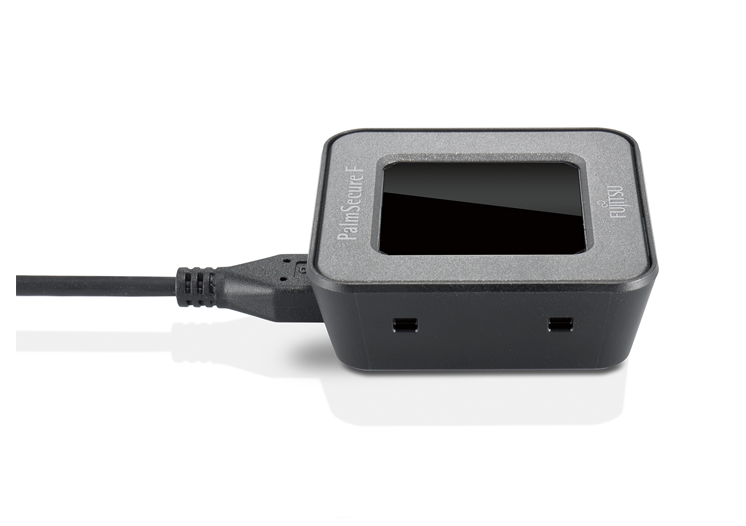 PalmSecure Sensor
The leading edge technology known as "palm vein authentication" can be easily integrated into customer products.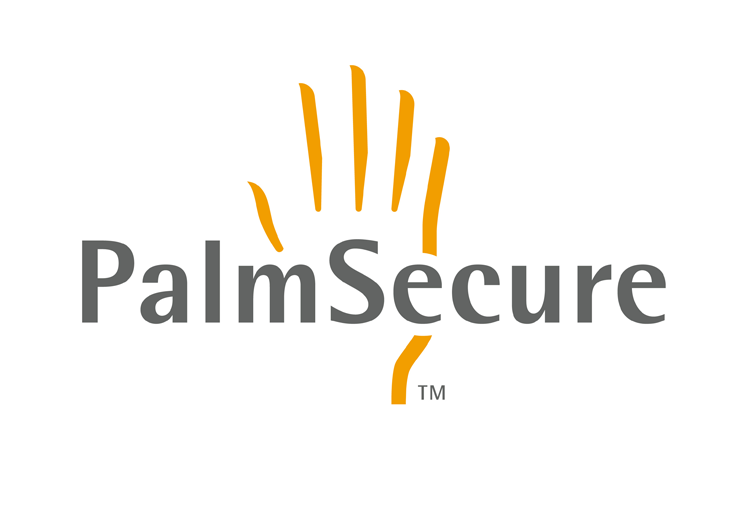 PalmSecure SDK
The PalmSecure SDK is a software development kit (SDK) for developing solutions and products that use the PalmSecure sensor.
Palmsecure ID Match
See how PalmSecure can be used to tackle identification and authentication challenges.


Physical Access Management
Find out how PalmSecure provides physical access management, with biometric authentication for lockers
Contact us

To find out more about Fujitsu's Enterprise & Cyber Security services and how they protect your business, please complete this form.