Future proof your business
The sheer speed and extent of business change makes constant innovation essential. Intensifying competition, advancing technologies and increasingly demanding customers have created a marketplace where every organization must constantly create new opportunities.
This intelligent innovation must filter through to every area of your business - from new product and service development to strategies for attracting new customers. It's about meeting new opportunities, markets and audiences head-on.
As expert technologists, Fujitsu can help you assess how digital-ready you are now, and get you where you need to be. We'll help prioritize your commercial opportunities, and work together with you to co-create the right business models to capitalize on them - and change your business for the better.
From ideation to creation, deployment and ongoing management, we'll keep you ahead.
---
"Together, we'll create the innovative thinking you need to secure competitive advantage."
---
Practical advice on how to shape a better future
Disrupt before you are disrupted. In a business environment that's increasingly disruptive, all modern enterprises need to innovate with agility as well as foresight. That goes far beyond IT. It's not a technological imperative, but a cultural one.
To support you in addressing these areas we have designed this Mastering Business Innovation Essentials Guide which includes our top tips, advice, guidance, underpinning technology as well as examples of how organizations have already mastered this area.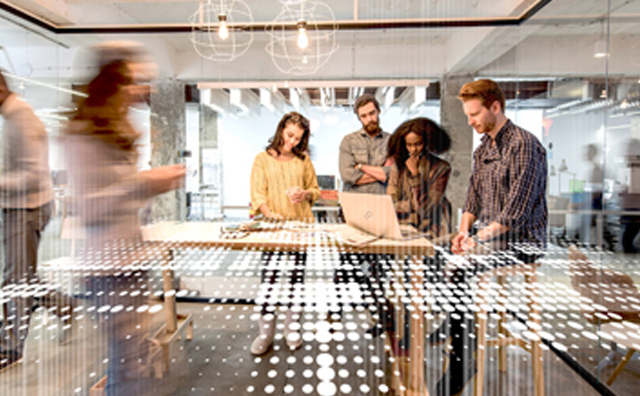 Discover how business innovation can work for you.