Fujitsu Named a Market Leader in ISG Provider Lens™ Digital Workplace Archetype Report 2019
We are delighted to be positioned as a Market Leader in the ISG Provider Lens™ Digital Workplace Archetype Report.
According to this report, "Fujitsu's digital workplace services help enterprises reap benefits of a connected, collaborative and innovative workplace environment supported by intelligent automation services. It has experience in delivering high performing, cost effective, flexible and secured workplace environments for both mid-sized and large-sized enterprises."
Key Insights from the report include:
Whatever can be automated is getting automated
Having a personal secretary is no longer a luxury that only senior executives can afford. Modern digital workplace technologies provide every worker with a personal digital secretary that can assist by taking over mundane tasks to help the user explore value-added work and advance their career.
Field services and support, Smart offices and meeting rooms are more examples where intelligent automation is transforming the workplace environment.
Automation and analytics technologies are disrupting all major workplace services areas.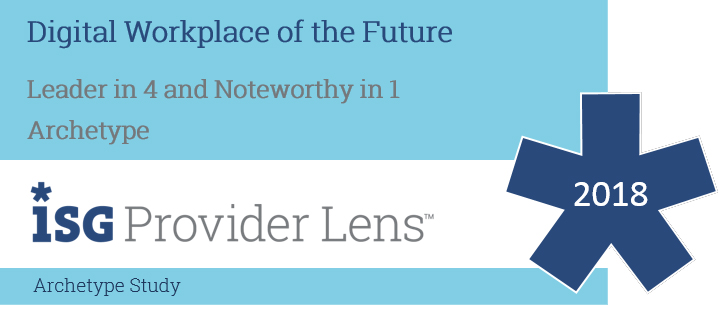 Discover more about Fujitsu's Digital Workplace Services