Simplify, Transform, Digitise
A trusted SAP Global Partner for over 40 years, Fujitsu has successfully helped thousands of customers worldwide to simplify, innovate and grow. Our expertise with SAP solutions, combined with our in-depth industry and technology experience helps empower you to achieve your business objectives and take the lead over your competition.
Fujitsu Australia, as one of Fujitsu's 70 global locations, leverages capability, solutions and the SAP relationship globally. Fujitsu Australia both globally and locally, focus on delivering end to end Mobility, Cloud and Big Data offerings to the market as an extension to the core set of ERP Solutions currently on offer.
As an end-to-end IT provider, Fujitsu's award winning SAP team can help you on your SAP journey. Whether it be Infrastructure, Application Implementations or Conversions, System Integration, Managed Services, Hosting or ongoing IT Strategy Consulting, you can be rest assured that your Fujitsu delivered SAP solution will be effective, resilient and consistent with your business's needs.

SAP S/4HANA Value Discovery Program
Fujitsu's S/4HANA Value Discovery Program shapes the journey to S/4HANA by giving you the ability to understand how S/4HANA will change the way your users interact with the system, the benefits of new functionality delivered in S/4HANA and ultimately gain an appreciation of how S/4HANA will change the way you do business. With a free Test Drive, Fujitsu will clearly demonstrate the key benefits of S/4HANA across major business processes including Finance, Procure to Pay, Order to Cash and Forecast to Production.
S/4 HANA Implementation
Fujitsu provides a full managed implementation of S/4 HANA for your business, so it is even easier to transition.
SAP to Azure
Modernising your SAP estate and moving it to the cloud opens a new world of opportunities for your business. But if you don't have the right skills and expertise to handle the migration, you'll be risking your valuable business systems and data.
Put your SAP modernisation in safe hands. Discover why Fujitsu is the ideal partner to help you take SAP onto Azure.
Read more
SAP S/4HANA Value Discovery Program
SAP on Microsoft Azure – Delivered by Fujitsu
Vasanth Kandaswamy – Head of Portfolio, Data and Application Services
"Our mission for Data and Applications Portfolio is to be a leading provider of application and data & analytics services across multiple clouds, leveraging innovative technologies, tools and processes in an optimized and highly-automated fashion to address the digital challenges of our customers"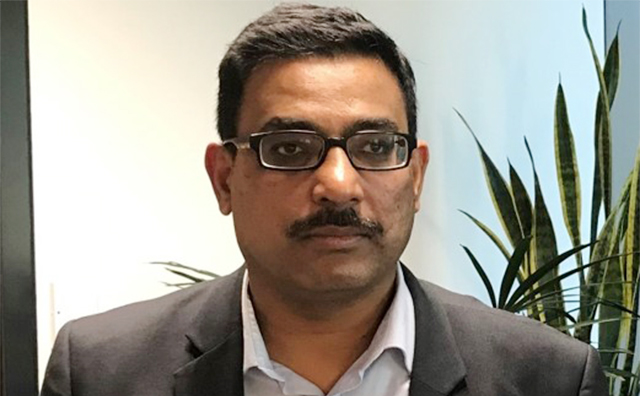 Get in touch
Let us assist you in solving your business challenges.
Thank you. We have received your request and will get back to you shortly.