<!-Subtext (optional)->
Data Governance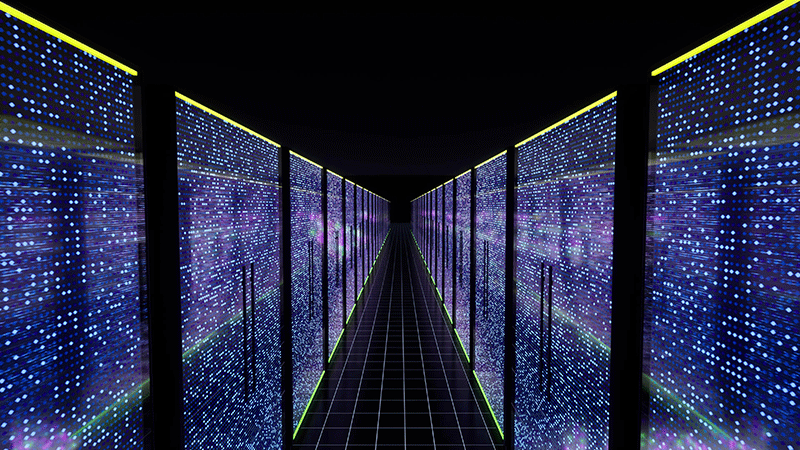 Data Strategy | Data Governance Maturity Assessment | Data Ethics | Stewardship Process Development | Data Quality Assessment and Uplift | Sensitive Data Detection | Deploy Data Lineage Tool | Master and Reference Data Solutions | Data Governance Operations
Data Strategy

Development and implementation of a Data Vision and Data Governance standards
Customer Challenge
All businesses and organisations hold large amounts of sensitive data and need to meet regulatory requirements, while also generating high quality data for analytics and business value add. However, they don't have a clear data strategy for how they can best utilise their data to drive better outcomes and protect sensitive information.
Solution
By working with your senior leadership team to develop a clear vision for data in your organisation, we will align your business and IT strategies and develop a Data Vision. This Data Vision, along with a set of guiding principles and Data Governance standards, will help shape investment in data to deliver improved business outcomes whilst remaining compliant to regulations.
Customer Value
» A clear understanding of their best strategy for data
» A framework to evaluate investment decisions
» A basis for a strong and effective Data Governance function
Data Governance Maturity Assessment
Prioritised and targeted recommendations for improvement of data management
Customer Challenge
It is often difficult for a company to know how effectively they are using and controlling their data, in comparison to their peers and the industry best practice. The challenge is to know whether they are ahead, and where they have work to do, and which investment will deliver the best value.
Solution
We can assess your current Data Governance capabilities and provide prioritised, targeted recommendations to improve those areas of your data management practices, processes, architecture and tools where you can generate the most improvement for the smallest investment.
Customer Value
» A clear statement of strengths and areas for improvement
» A prioritised set of improvement projects in roadmap form, as the basis of funding requests
Our new Online Data Governance Maturity Assessment is a cost-effective service which provides you with a clear statement of where you rank against our Australian benchmark. Click here to find out more and register.
Data Ethics

Ethical guidance and framework to develop guidelines for the appropriate use of data
Customer Challenge
Companies often find it challenging to use their data in their business, marketing, and sales functions in a manner aligned to societal expectations. The lack of an ethical framework for the use of data, to ensure they avoid bias and cultural error in their data science and analytic reporting programs, is often the cause of analytics disasters that pop up in newspapers and damage brand reputation.
Solution
We collaborate with companies to provide ethical guidance and a framework to develop a clear set of ethical guidelines for the appropriate use of their data. This is delivered as a series of interviews and workshops with key stakeholders, prior to producing a final consulting report.
Customer Value
» Clear and effective ethical guidelines for the appropriate use of your data for your organisation's activities
» Guard rails to reduce the risk of negative publicity associated with invasive, culturally insensitive or inappropriate data use
Stewardship Process Development

Producing and implementing Data Management practices and processes for an effective business Data Stewardship
Customer Challenge
Most companies do not have an effective Data Governance framework in place or have not been able to successfully implement the one they have. There are no clear Stewardship processes and practices in place that are used to define, measure, improve and effectively manage data in detail.
Solution
Our Stewardship Process Development is delivered through a combination of document reviews, interviews and workshops, to produce a practical set of Data Management practices and processes, aligned to the corporate culture, for an effective business Data Stewardship implementation.
Customer Value
» Clear and effective Data Stewardship processes and practices
» Guidance for implementation of the documented processes and practices
Data Quality Assessment and Uplift
Customised automated processes to measure current data quality levels for improvement
Customer Challenge
When it comes to decisions, companies can find it challenging to rely on their data. Both known and unknown data quality issues may be causing their organisation to make poor decisions. There is often no one solely responsible for effectively analysing the integrity of the data and taking the actions required to improve data quality.
Solution
We work with organisations to provide customised and (where possible) automated processes to measure current data quality levels. Using leading methodologies, along-side data profiling and data quality detection tools, Versor can identify the cause(s) of poor quality in your dataset, propose improvement actions and manage the implementation project to deliver improved data quality, driving improved organisational outcomes.
Customer Value
» Data profiling report showing where poor data quality has been detected, and recommended actions
» Project management and guidance on data quality improvement projects
» Post-project data analytics demonstrating the improvement achieved
» Recommendations for automation and recurring assessment of quality on-going
Sensitive Data Detection

Highlighting sensitive data elements to reduce business non-compliance
Customer Challenge
Organisations sometimes find sensitive data where it should not be, such as credit card numbers in comments fields in their call center systems, or unmasked production data in their Dev and Test Systems. These companies may be in breach of GDPR, NPP or CCPA regulations. The challenge is finding this in time, and not being in danger of a regulation breach.
Solution
We work with business to perform a rapid automated search for sensitive data elements in your file share or system databases, and give you targeted recommendations to reduce non-compliance.
Customer Value
» Objective and factual current state analysis, based on hard numbers of sensitive data identified
» Targeted resolution recommendations and cost justifiable actions to reduce non-compliance and minimise risk of sensitive data breaches
Deploy Data Lineage Tool

Provide Augmented Data Governance tools to support cost effective data management practices
Customer Challenge
Data Governance is moving into the Augmented Data Governance phase, using automation and AI/ML capabilities to boost small teams to perform across large data estates. However not every business has the skills required to use these sophisticated tools, and the experience to know how best to structure and operationalise them.
Solution
Our experienced Data Governance specialists work with your business to install and configure one or more Data Governance tools from your selected architecture.
Customer Value
» Reduced time to value through experience and expertise of our team
» Best practice recommendations for automation and operationalisation
» Access to skills to extract metadata from systems that are otherwise beyond the capabilities of the selected tools
Master and Reference Data Solutions
Using automation and custom business rules to create integrated master or reference datasets more efficiently
Customer Challenge
Most large organisations have more than one place where some data sets are mastered. Sometimes, customer or product data is split for organisational, geographic or historical reasons, and incomplete data migrations result in the old system remaining in place. The challenge is having a single integrated view of each dataset.
Solution
We have the tools and expertise to work with organisations to create a single integrated master or reference record for selected datasets, simplifying cloud migrations, system integrations or common enterprise-wide reporting. These datasets can be used as the basis of an ongoing Master Data Management solution if required.
Customer Value
» Using automation and custom business rules, organisations receive an integrated master or reference dataset more efficiently, allowing them to focus on how to best use and maintain the data asset delivered.
Data Governance Operations

Pro-active managed Data Governance service, ranging from IT operational support through to a full Data Governance as a service function.
Customer Challenge
Some businesses who hold a large amount of data don't have sufficient staff or skills to manage some or all their Data Governance functions on an ongoing basis.
Solution
We provide a pro-active managed Data Governance service, ranging from IT operational support through to a full Data Governance as a service function. This is delivered as an ongoing weekly and monthly service where our staff undertake activities such as user management, backup and recovery, software upgrades, issue management, data quality profiling, data lineage collection, managing processes and policies and even managing a Data Governance functional team.
Customer Value
» A reduced operational cost and increased system reliability for maintaining your critical Data Governance infrastructure
» Ability to focus on key operational issues whilst our Data Governance specialists manage the data ecosystem for you