Partnering to engage and empower communities
At Fujitsu, we strive to contribute to the prosperity of the communities in which we work. We're proud to partner with charitable organisations in Australia and New Zealand to make a positive difference to people's lives and our wider community.
Our community partners



We're proud to have long-term partnerships with Camp Quality and Soldier On.
Partnering with customers in the community



Fujitsu has partnered with our customers to create empowering digital experiences in the community.
Digitally enabling society



Using the power of technology to help charities with their mission, like the Bawurra Foundation and New Zealand's Young Enterprise Trust.
Community partnerships in action
Discover more about our responsible business program
Blaise Porter – Director, Responsible Business
"Businesses are dealing with heightened expectations about their role in society – taking actions on complex issues such as climate change, environmental protection, diversity and responsible supply chains. At the same time, technologies like artificial intelligence, machine learning and automation are entering the mainstream. Have you considered how technology could be used to solve your businesses' sustainability and social challenges?"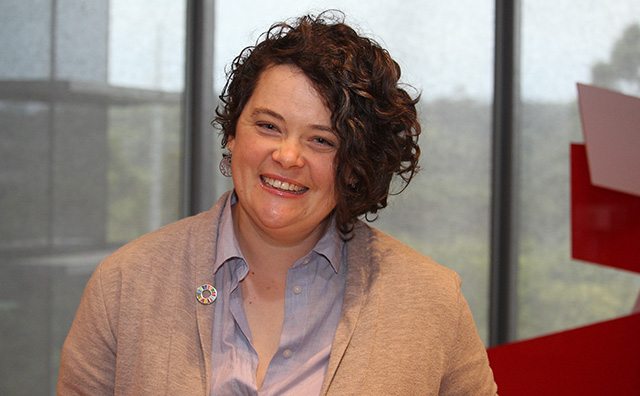 Get in touch
Let us assist you in solving your business challenges.
Thank you. We have received your request and will get back to you shortly.