The Recruitment Process

Fujitsu is committed to hiring the best talent available and to delivering a superior candidate experience with clear, honest and consistent communication every step of the way.
The Recruitment Process

Step 1
Search & Apply
Search our employment portal and apply for a job that you like by uploading your CV, answering a few questions and accepting our privacy statement

Step 2
Assessment
Once we've received your application we will review your CV to determine whether your skills and experience match the criteria for the role. If your application is unsuccessful we'll let you know as soon as possible by phone or email

Step 3
Phone Screen
A Talent Acquisition Consultant will call to discuss your application in further detail and if you sound like a good fit for the role we'll pass your CV to the hiring manager

Step 4
Interview
You'll be invited to attend a face to face interview either in person or by telepresence. You may be asked to bring documents to confirm your identity and eligibility to work in Australia. A second or third interview may be scheduled depending on the type of role you've applied for

Step 5
Testing
For some roles you may be asked to complete a psychometric assessment or technical skills assessment

Step 6
References & Checks
Should your application progress beyond the interview and testing stages we'll complete a background check, reference checks and National Police Check

Step 7
Offer
A formal offer of employment will be sent to you by email, which will include your Letter of Offer and a Starter Pack with instructions for where to return your signed offer and other relevant documentation

Step 8
On-Boarding
You start your dream job with Fujitsu!
Interview Tips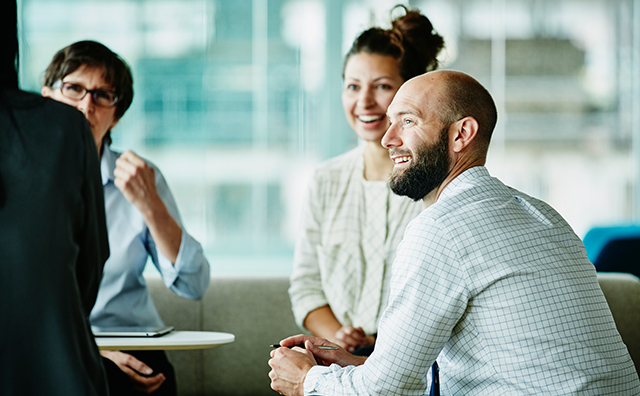 Prepare
Practice your responses to typical interview questions
Formulate examples to highlight your skills by using the STAR technique…

S – Think of a Situation relevant to what the interviewer is asking about
T – Describe the Task you were responsible for
A – Explain the course of Action you took with a focus on your involvement
R – Share the Result of the situation and your contribution to the outcome

Try to keep your answers no longer than 2 minutes per question
Be ready with questions to ask us – this is your chance to interview the hiring manager to make sure that the role will be a good fit for you
Research Fujitsu
Find out as much as you can about Fujitsu via our website, annual reports, Google searches, news reports etc.
Memorise the name of the interviewer/s and relevant executives
Plan your journey to ensure you know how to get there, where to park etc. and allow plenty of travel time to safeguard against arriving late
Understand the Role
Review the job description and understand the accountabilites of the role
Align your competencies with the skills required for the job
Consider why the job is of interest to you