Fujitsu Cloud Service for AWS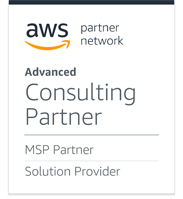 Transform with Amazon Web Services and Fujitsu
To drive transformational change in your business, you need a cloud platform with global reach and the power to build the applications and services of tomorrow. And you need it to be fully integrated, managed and optimized with your existing technologies.
Fujitsu Cloud Service for AWS provides enterprises with a leading hyperscale platform for hosting critical systems and driving business innovation - with an expert Multi-Cloud & Hybrid IT integrator ensuring a seamless migration and continuous management.
Insights and Customer Stories
Your path to digitalization with Cloud Service for AWS
Business and Technical transformation should be a continual, modular journey. With our enterprise multi-cloud expertise, Fujitsu can help build your future vision with AWS as your chosen platform for change – and support you every step of the way whilst reducing complexity and risk. We work with you to:
Co-create your future
Modernize your infrastructure, applications and more
Optimize your AWS cloud through constant management and enhancements
Integrate and orchestrate AWS with your entire Multi-Cloud & Hybrid IT ecosystem

Innovate faster
Modernize and build new applications, using our cloud-native accelerators

Save costs
Drive operational and cost efficiency through our utility-based managed services

Reduce complexity
Integrate AWS with existing IT, using our proven methodologies and end-to-end services

Build your future
Co-create a clear view of your digital roadmap, powered by the AWS cloud

Why Fujitsu for your AWS-based transformation?
A leading multi-cloud advisor, provider and integrator with thousands of managed deployments worldwide – as recognized in the 2018 Gartner Magic Quadrant for Data Center Outsourcing & Hybrid Infrastructure Managed Services.
An AWS advanced consulting partner with extensive knowledge of its services and technologies, underpinned by accreditations for over 4000 engineers and delivery experts.
Global expertise in end-to-end infrastructure and applications transformation – from legacy to cloud-native and edge-based applications – using AWS or any other platforms.
Discover more
Find out how you can transform and innovate faster with Cloud Service for AWS