<!-Subtext (optional)->
Fujitsu Work Life Shift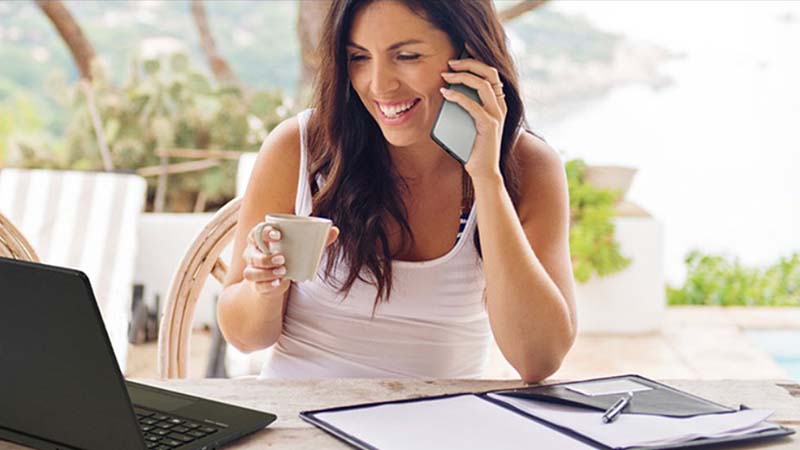 In just a few months, we have witnessed how organizations can operate, survive and even thrive under extreme circumstances. The winners have made decisions at pace, tested and learned quickly, and found new ways of doing business centered on digital business models.
At Fujitsu, we believe an adaptive enterprise is critical to unlocking success in uncertain times. It enables you to pivot from risk, continuously add value, deliver new customer experiences and improve operational effectiveness.
FUJITSU Work Life Shift builds an adaptive enterprise. This accelerates your cost restructuring activities, enabling you to emerge in a more agile, resilient form.
FUJITSU Work Life Shift brings you the opportunity to enhance productivity by freeing your people to focus on creating real value, with no online or offline boundaries, while being part of a new and resilient organizational culture.
Fujitsu will also offer its customers the same experience, realized with solutions incorporating know-how gained through internal practice, under three key categories: "Smart Working," "Borderless Office," and "Culture Change ".
The way we work has changed overnight but something remained
the same: the importance of your people.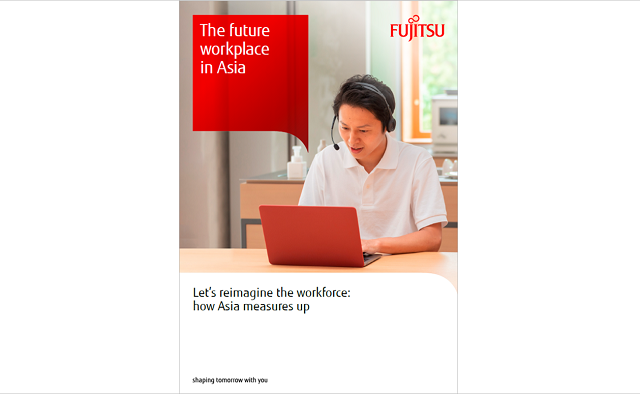 The future workplace in Asia
Let's reimagine the workfoce: how Asia measures up
The workplace in Asia centers around structure and respect, and even in a modern industry such as tech, these cultural nuances are still very entrenched. And while other regions may also thrive on these same qualities, they are applied differenty in comparison to how a traditional Asian workplace operates. What makes working culture in Asia so distinct? - find out from our latest eBook.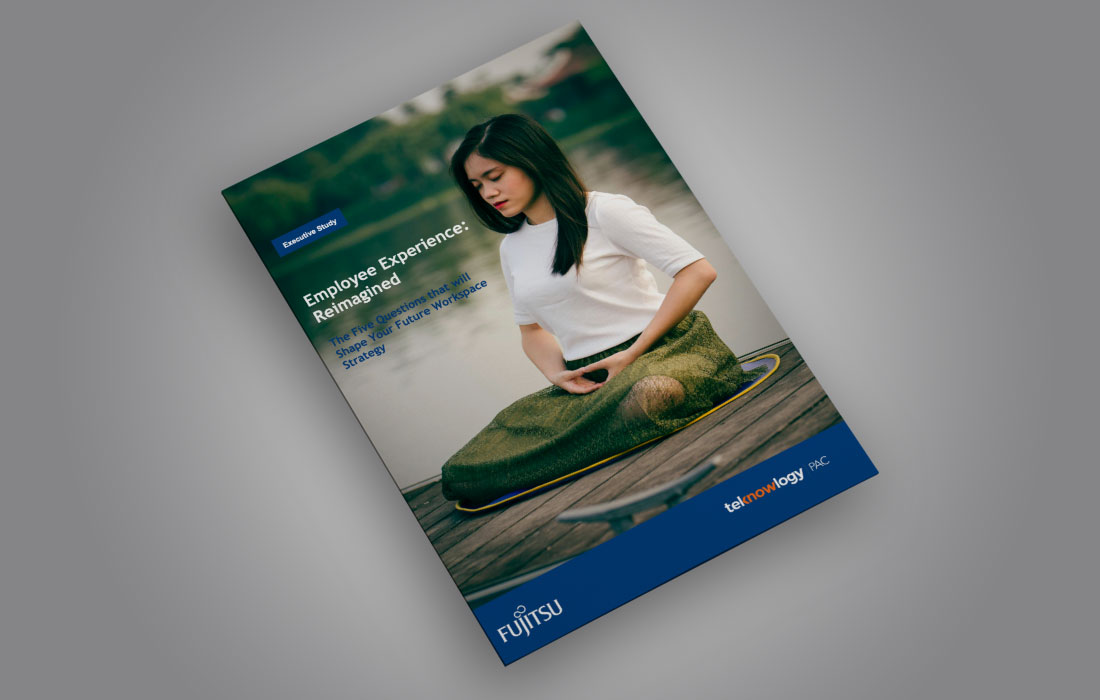 Employee Experience: Reimagined.
The five questions that will shape your future strategy
The world of work has been turned on its head, and businesses need a fresh approach to ensuring that their colleagues have the environment, tools and support they need to be at their best. Business leaders have an unprecedented opportunity to reimagine the way they work.
Explore the five key questions facing organizations as they look to create a world-class employee experience that can support the future needs of their workforce.
Building a resilient, adaptive workforce
Listen to Andrew Davis, Fujitsu's NWE Head of Strategy & Growth for Workforce and Workspace Services on how to build a resilient and adaptive workforce.
Andrew Davis - With a background in engineering and over 25 years' experience of working in the IT industry, Andy is passionate about how we can use technology to create a more sustainable and prosperous society for all.
Register now
The importance of Employee Experience
An engaged workforce can support rapid recovery and drive innovation. Check our podcast and learn more about the true importance of employee experience.
Borderless Office
Despite the efforts of forward-thinkers to carve out a new path, work is conventionally constructed around boundaries. Following outdated business efficiency theories meant many organizations created rigid divisions of labor, uncooperative departmental silos, and fixed boundaries to organizations – with permanent buildings and offices often representing – even aggravating – the lack of flexibility.
We can now see that another digital reality was already there, waiting to be recognized and fully leveraged.
Our Borderless Office keeps your teams collaborating digitally and makes sure you never miss a beat for your customers. Connecting diverse and distributed workforce lets them be at their most creative, able to move at pace, keeping you aligned to the ever-changing needs of your customers.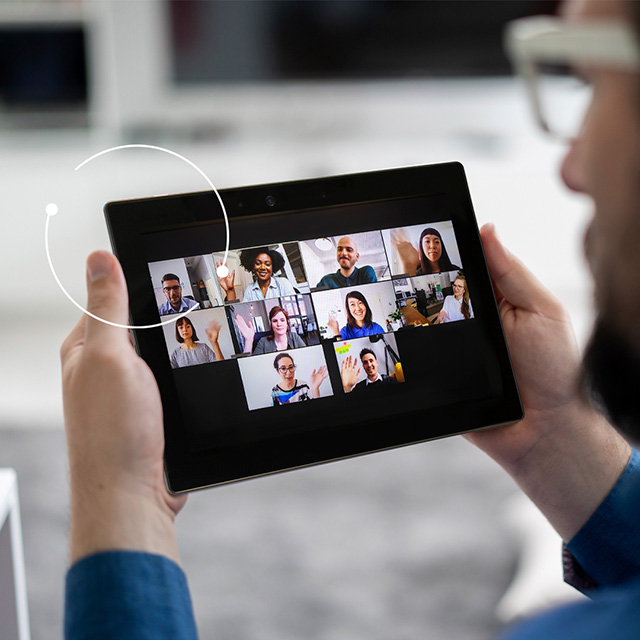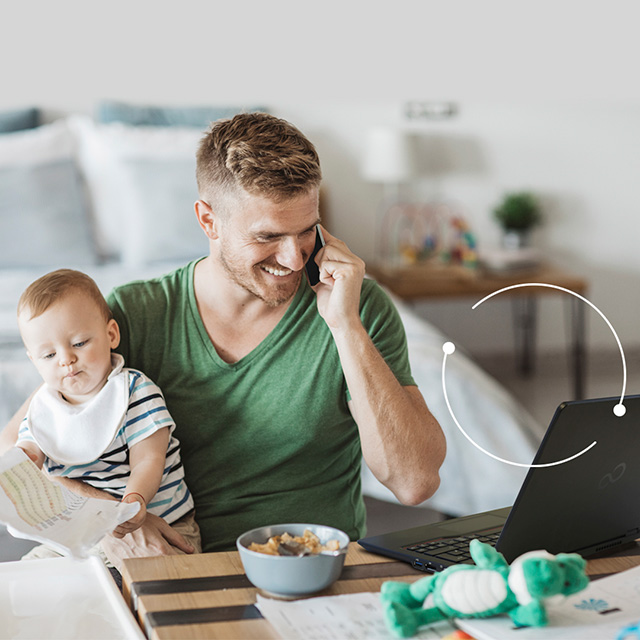 Smart Working
Against many expectations, the pandemic demonstrated that when work is reimagined, people need new and innovative ways to deliver great customer experiences.
FUJITSU Smart Working can free your people from the mundane, giving them more time to think, create and deliver real value. By helping you reimagine how work gets done using Automation, AI and No/Low-Code solutions Fujitsu enables you to deliver great customer experiences that scale with demand, improving business agility and reducing operating costs.
Culture Change
Without culture change, nothing changes. According to McKinsey & Co, 70% of change programs fail to achieve their goals. When people are genuinely invested in change, it is significantly more likely to stick.
Our Culture Change solutions build resilience into the fabric of your organization with new ways of working and empowering your people. Digital adoption, guided by behavioral change methods, create new agile ways of working for faster speed-to-market and increased focus on what customers want.
We also put the highest priority on the well-being of your people. We provide for their safety and well-being, with anxiety monitoring, social distancing and contact tracing solutions to ensure they can perform at their very best for your customers.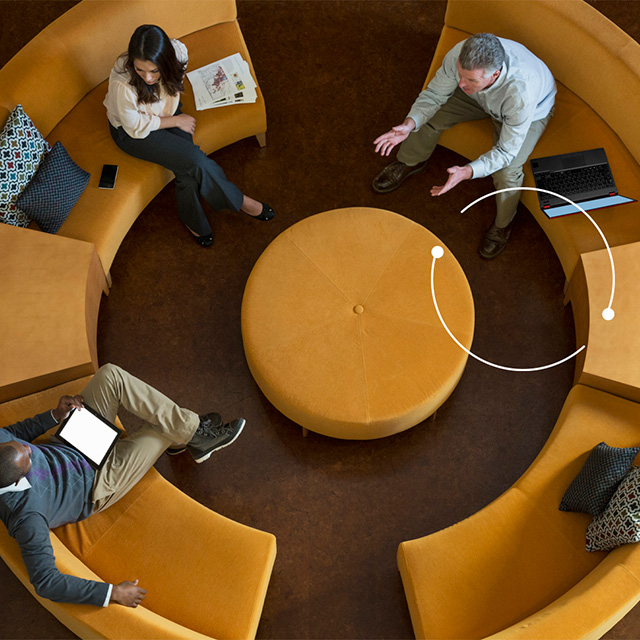 Market Leadership
Transforming your organization is not something to leave to chance: you need a partner with proven capabilities. Fujitsu is among only a handful of global-scale systems integrators with the essential scale and depth of customer references. Approximately 130,000 Fujitsu people support customers in more than 100 countries, generating revenues of US$35 billion in the most recent fiscal year. More than that, we are independently recognized by Gartner, as a Magic Quadrant Leader based on ability to execute and completeness of vision.
Fujitsu again recognized as a Leader in Gartner Magic Quadrant for Managed Workplace Services, Europe
Fujitsu is named as a Leader for the fourth consecutive year and continues to be positioned highest in ability to execute. In its report, Gartner states that Managed Workplace Services are "centered on delivering a digital workplace experience to end users so organizations can leverage their digital dexterity in the development of new digital business services." It adds: "The goal is to boost employee engagement and agility through a more consumerized work environment while optimizing costs."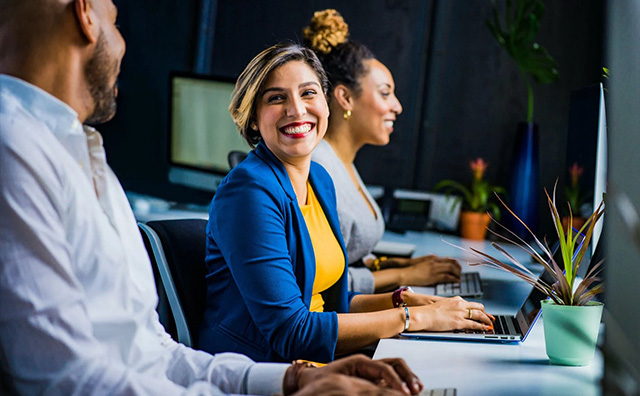 Why Fujitsu
Fujitsu supports millions of workers globally, underpinned by our heritage, proven technological credentials and human-centric approach to delivering real change.
We are recognized as a Leader in the execution and vision of Managed Workplace Services (see Fujitsu again recognized as a Leader in Gartner 2020 Magic Quadrant). With global reach to 180 countries worldwide, capabilities in 40+ languages, and a portfolio of globally standardized services, we can cost-effectively provide local delivery on a worldwide scale, 24/7, 365. We can support your people in a way that suits them, wherever they are, whenever they need it.
A diverse partner ecosystem augments our extensive proprietary services. Fujitsu has deep expertise in crucial partner technologies, including Microsoft, Citrix, VMware and ServiceNow. We can rapidly deliver and deploy best-of-breed solutions, optimized for your business, that will help you overcome challenges and stay ahead of the competition, providing an unparalleled user experience in record time.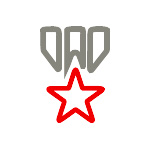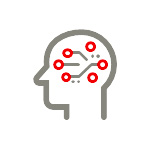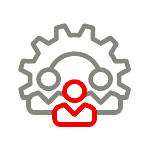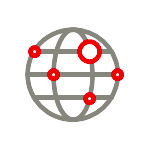 FUJITSU Work Life Shift global solutions transform the work style under the new normal by combining Fujitsu's unique digital technology and the products of our global strategic partners with workforce transformation services, optimized based on worldwide internal practice. It also builds on Fujitsu's long track record of customer success.
Please kindly contact your nearest local Fujitsu sales office as the services and solution varies from countries to countries.
Gartner, Magic Quadrant for Managed Workplace Services, Asia/Pacific, DD Mishra, Claudio Da Rold, David Groombridge, 24 February 2021

Gartner does not endorse any vendor, product or service depicted in its research publications and does not advise technology users to select only those vendors with the highest ratings or other designation. Gartner research publications consist of the opinions of Gartner's research organization and should not be construed as statements of fact. Gartner disclaims all warranties, expressed or implied, with respect to this research, including any warranties of merchantability or fitness for a particular purpose.