Tape Storage
Thwart cyberattacks with offline backup
The digital transformation results in a huge amount of data, which becomes more and more valuable to organizations. To protect the business-critical data organizations have to think of a multitier data protection strategy. Besides snapshot, replication, disk and cloud backup tape remains as the most cost-effective storage tier for long-term retention and the optimal media against malware attacks.
The tape storage ranges from the scalable ETERNUS LT family for small and mid-sized companies to enterprise-class libraries from Quantum and Oracle. The tape solutions complement the Fujitsu data protection portfolio as second-tier backup, archiving or long-term retention storage.
FUJITSU Storage ETERNUS LT
The reliable ETERNUS LT family provides a low-cost, long-term tape storage solution for companies of all sizes, with unlimited scalability for unattended backup, archiving, and disaster recovery.
High density, affordable tape systems for small to large companies and branch offices
Pay as you grow concept to avoid unnecessary pre-investment
Easy-to-use tape automation with remote operation requires no local expert skills
Preferred tape storage for Fujitsu data protection appliances such as ETERNUS CS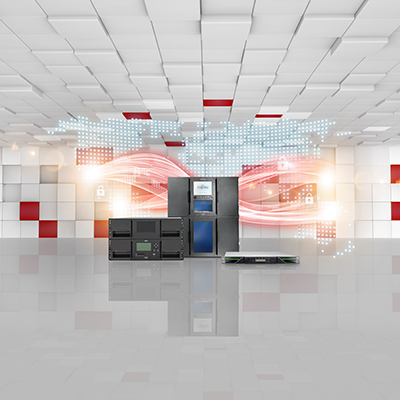 Quantum Scalar Libraries
Designed to grow with your needs, Quantum Scalar tape libraries provide best-in-class management, monitoring, and data security capabilities with embedded software called the Quantum iLayer.
For midsize to large enterprise with pay-as-you-grow approach.
Save costs with secure in-library vaulting
Maximize efficiency with intelligent iLayer software
Minimize downtime with high-availability features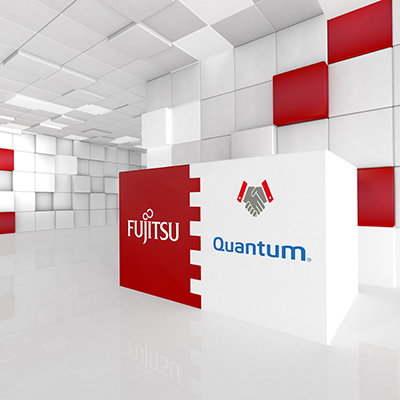 Oracle StorageTek SL Libraries
Delivering industry leading capacity, performance and flexibility the Oracle tape libraries help to manage complexity, control costs, and deliver on service level agreements.
High capacity and reliable libraries for enterprises
Long-term investment protection with pay-as-you-grow scalability
Ensure 24x7 access to data with fully redundant architecture
Increase agility with seamless integration between on premises and Oracle Cloud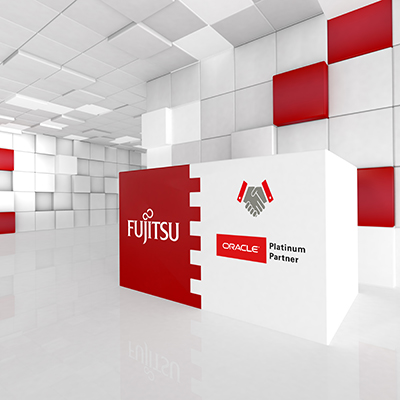 Further Information