<!-Subtext (optional)->
Fujitsu SIEM as a Service (SIEMaaS)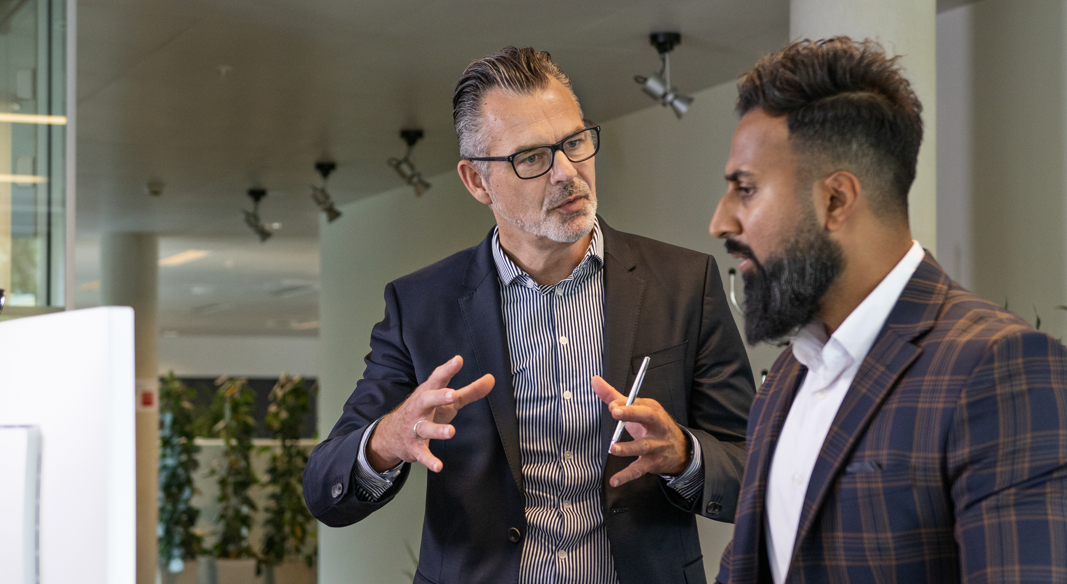 Fujitsu SIEM as a Service (SIEMaaS) – din virksomheds sikkerhed mod cybertrusler og cybersårbarhed
Sårbarheder i it-sikkerheden er et tilbagevendende problem for stort set samtlige virksomheder. Ofte bliver sårbare infrastrukturer ikke opdaget af traditionelle sikkerhedsløsninger og kontroller. Det gør det nemt for cyberkriminelle, malware og mistænksomme brugere at bryde ind og kompromittere drift og virksomhedsinformationer. Med Fujitsus dybdegående trusselsanalyse og anvendelse af AI, bliver du hurtigt opmærksom på sikkerhedsrisici.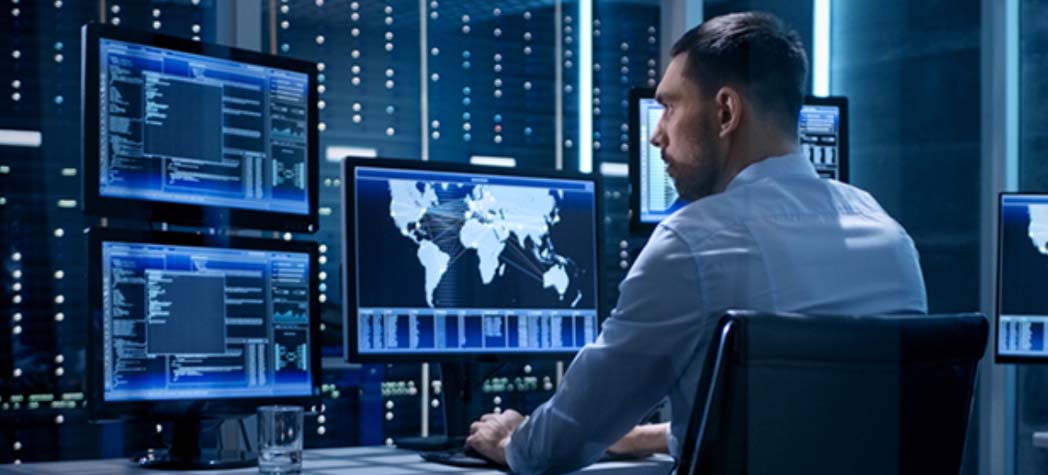 Fujitsu Advanced Security Information & Event Management
I et marked hvor cyberkriminaliteten hele tiden udvikler sig, er traditionelle Endpoint-beskyttelsesløsninger ikke længere nok til at beskytte din virksomhed fra samtlige trusler. Det kræver et komplet overblik over hele din virksomhed: Fujitsu SIEM as a Service (SIEMaaS) opsamler logdata, sikkerhedsadvarsler og hændelser på en centraliseret Splunk platform, så din virksomhed 24/7/365 får realtidsanalyse på din sikkerhedsovervågning.
Med Fujitsu Advanced Security Information og Event Management (SIEM) får din virksomhed det optimale "sikkerhedsværktøj" til at opdage, forebygge og afhjælpe sikkerhedshændelser. Det minimerer hændelsernes indvirkning på din virksomhed, samtidig med at vores Cyber Threat Intelligence Services (CTI) giver dig indikationer og definitioner af cyberangreb. Det betyder, at din virksomhed altid er optimalt beskyttet imod cyberkriminelle, malware og mistænksomme brugere, der kan kompromittere din virksomheds drift med store omkostninger til følge.
SIEMaaS er en Managed Service understøttet af en stærk Security Intelligence Platform, der kan sammenligne hændelser og informationer fra flere kilder. Automatiske og analytiske funktioner kan herefter afsløre potentielle risici og trusler. Resultatet giver en gennemgribende overblik, der kan afværge sikkerhedsbrud, før de sker i din virksomhed.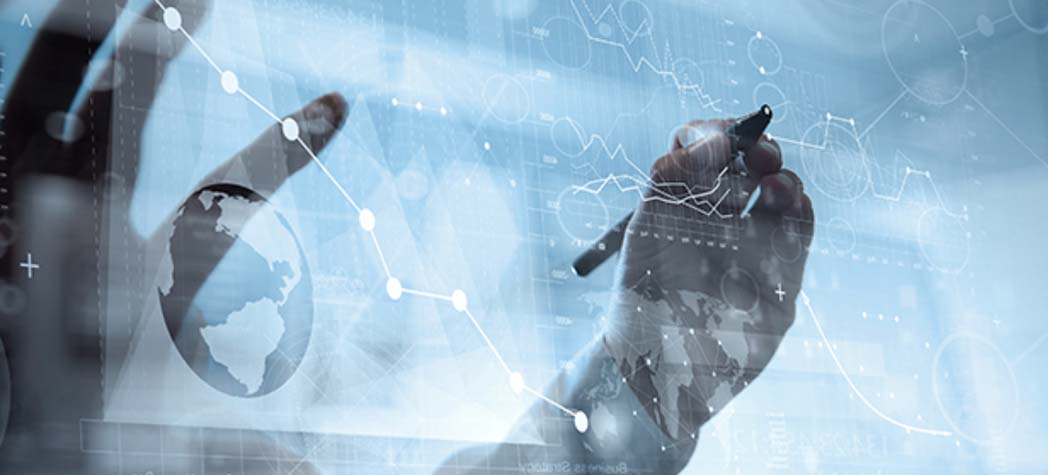 SIEM as a Service (SIEMaaS)
Fujitsu SIEM as a Service tilbyder din virksomhed en on-demand styring af sikkerhedshændelser med base i Danmark. Det betyder, at din virksomhed opnår kosteffektiv sikkerhedsovervågning og realtidsanalyse 24/7/365 på it drift.
Beskytter infrastrukturen og services med løbende overvågning i realtid, proaktiv respons og automatiske alarmer og rapportering
Integrerer nemt med eksisterende infrastruktur og authentication løsninger
Opretter de rette platformspolitikker til understøttelse af din forretning
Enterprise-baseret rapportering for maksimal indsigt
Reducerer dine driftsudgifter
Gør fremtidige driftsomkostninger mere forudsigelige – med specifik pris pr. måned
Adgang til din virksomheds eget dashboard i Splunk platform
Fujitsu Cyber Threat Intelligence
I takt med at cyberkriminaliteten bliver mere strategisk, bliver traditionelle cybersikkerhedsløsninger mindre tilstrækkelige. Forventningen hos virksomheder er, at der skal investeres i mere avanceret threat protection for at kunne holde angreb ude – som fx social engineering, datatyveri, spear-fishing og zero-day angreb.
Fujitsu Cyber Threat Intelligence tilsikrer, at du bliver opmærksom på potentielle risici. På den måde er du på forkant og kan proaktivt forhindre uønskede parter i at tilgå din IT-infrastruktur.
Fujitsu identificerer, monitorerer og afværger trusler gennem hele deres livscyklus baseret på nyeste markedsledende cyber intelligens. Fujitsus sikkerhedseksperter indsamler data fra anerkendte kilder, som de analyserer og sammenligner, så din virksomhed kan forblive sikker.
Forebyg brud på IT-sikkerheden, før de sker
Fujitsu fokuserede Threat Intelligence inkorporerer sikkerhedsanalyser, der markerer tidlige advarsler om potentielle angreb. Ved at indsamle, sammenligne og gennemse relevante informationer kan Fujitsu overvåge din IT-sikkerhedsstatus i realtid og rådgive om, hvordan din virksomhed forbliver beskyttet.
Din virksomhed kan bl.a.:
Beskytte virksomhedens infrastruktur og tjenester med kontinuerlig overvågning med proaktiv respons
Forhindre både nye og potentielle trusler ved hjælp af ekspertanalyser i realtid
Forstå dine sikkerhedsrisici gennem avancerede analytiske teknikker herunder honeypots, spam-filtre og DNS-sinkholes.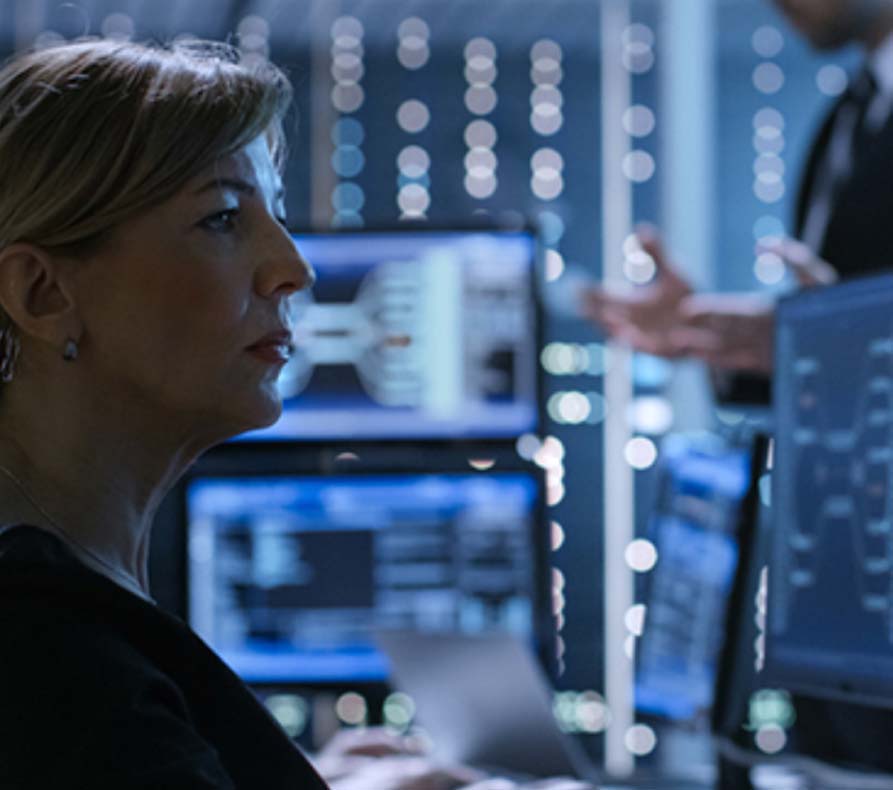 Overvågning af cybertrusler
Fujitsus Cyber Threat Monitoring giver din organisation en omkostningseffektiv løsning til at forebygge sikkerhedshændelser og forblive beskyttet. Ved at indsamle relevante cyber informationer fra flere offentlige kilder – inklusiv de kilder med begrænset adgang – kan vores overvågning præcist forudsige fremtidige angreb og forhindre dem, før de sker.
Hold din virksomhed opdateret om tredjepartsaktiviteter med alarmer, hvis dine virksomhedsoplysninger bliver brugt til kriminelle formål
Få adgang til sektorspecifik information, der kan vise, om din type organisation er blevet angrebet, eller om der er registreret nye domæner og IP-adresser, der minder om dine
Modtag den seneste information om relevante sårbarheder og cybertrusler
Fujitsu Danmark tilbyder vi SIEMaaS på tre løsningsniveauer. Vælg det sikkerhedsniveau, der matcher din virksomheds behov: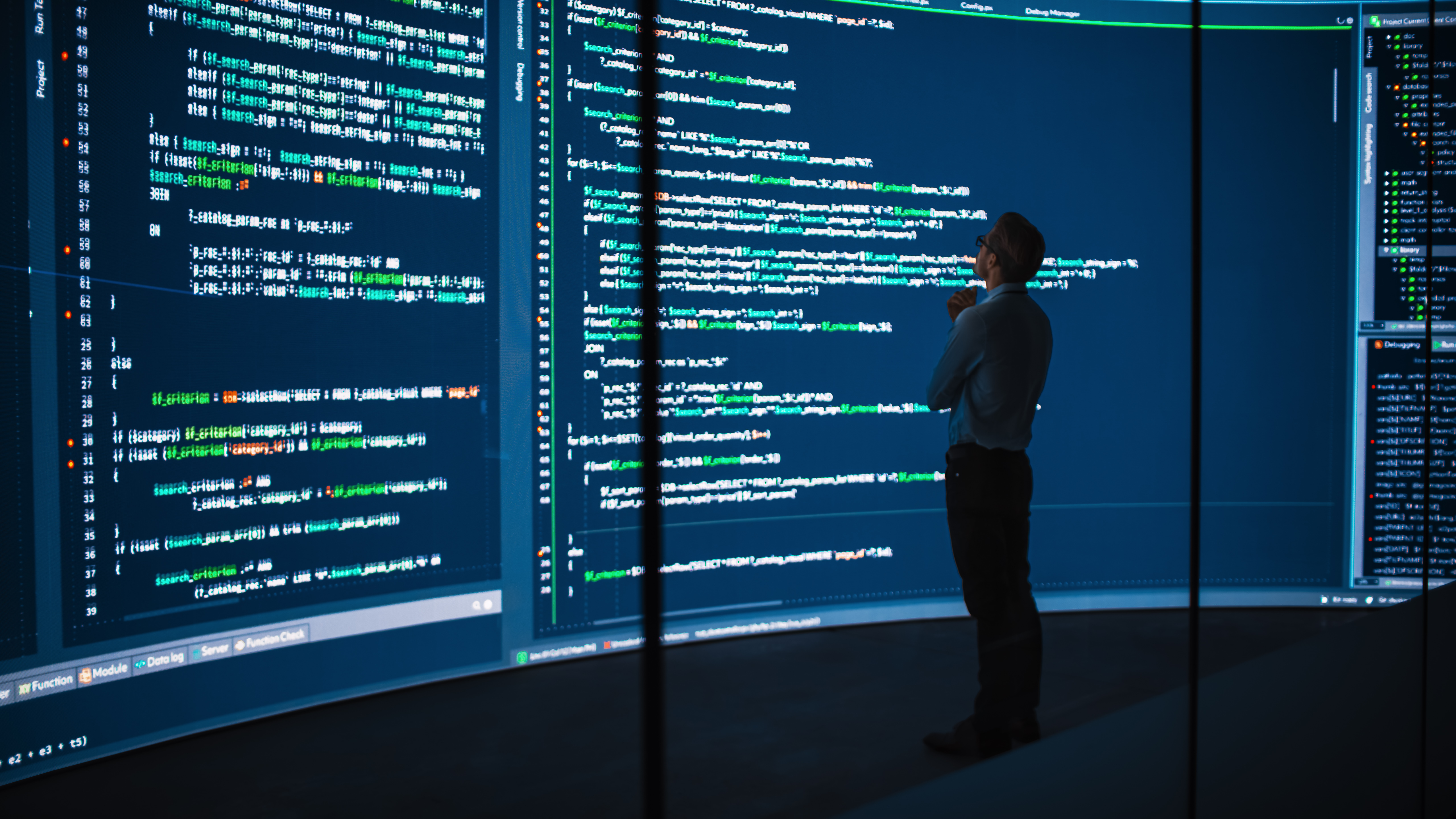 SIEMaaS – Detect
Splunk platform (servere installeret i Fujitsus datacenter i Danmark)
Implementering og analyse (detect) af sikkerhedshændelser
Implementering af 1 medium og 2 low use cases (udover de indbyggede use cases i Splunk platformen)
Op til 20 GB ingest logs
Data forbliver i Danmark (administreres og overvåges af personale fra Danmark + Polen)
Backup og storage
Support inden for normal arbejdstid (service operation og detect 24/7)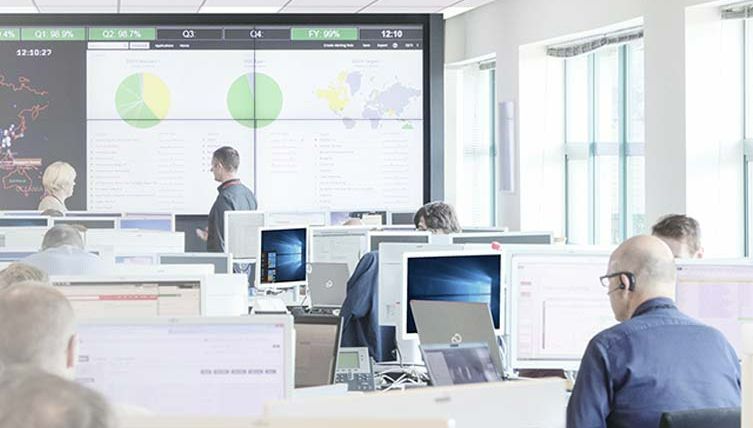 SIEMaaS – Respond
SOC Respond Basic Services
20 incidents pr. måned
1 major incident pr. måned
Anbefalinger til incidenthåndtering
Respons på incidents 24/7/365
Døgnbemanding i Security Operations Centers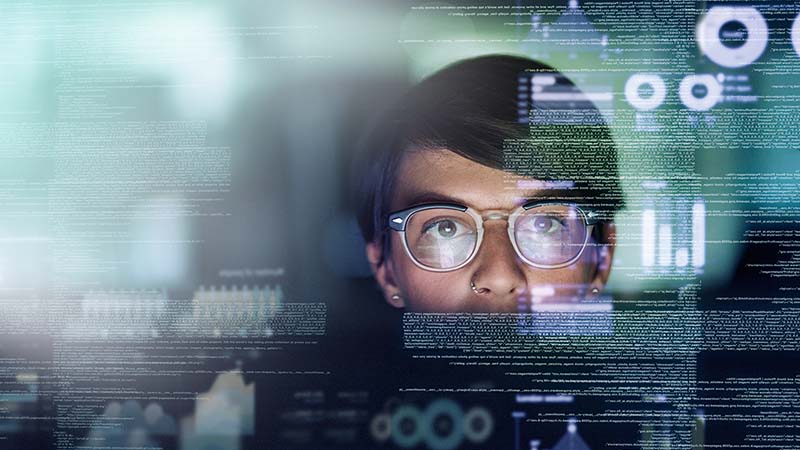 Break the Glass – Incident Response
Indeholder "Break the Glass" Incident Response i tilfælde af IT sikkerhedsbrud i jeres virksomhed.
Adgang til Fujitsus globale forensic team af cyber specialister samt op til 10 dages trusselsanalyse arbejde.
Mulighed for tilkøb af yderligere pakker med flere dage efter behov
Mulighed for tilkøb af storage (ingest logs) samt oprettelse af flere use cases (udover grundpakken)
Kontakt os, og få afklaring om, hvordan Fujitsu Enterprise and Cyber Security kan beskytte din virksomhed.