<!-Subtext (optional)->
Open to Trade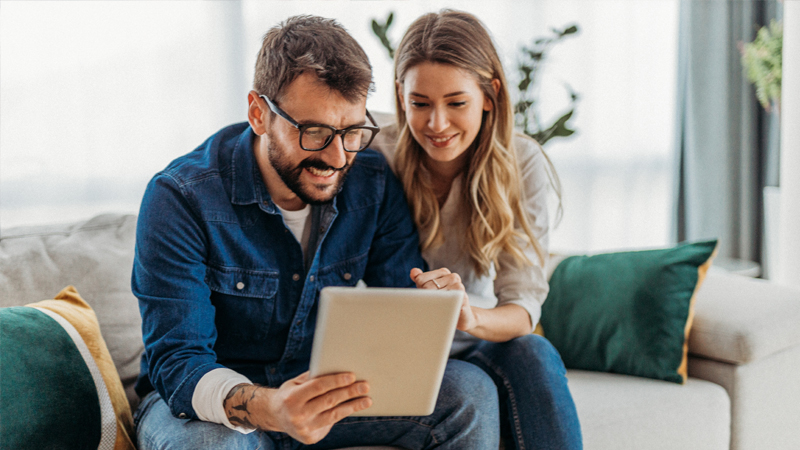 Fujitsu Open Retail – Keeping you open for business around the clock
Always open to trade, whenever your customers shop
"Keeping the lights on" isn't easy when your business has no off-switch. Customers want you to be ready for trading every minute of the day, everywhere in the world.
Beyond 24/7 service, they also expect a unified commerce experience. Built on joined-up data and interactions.
The flexibility to shop, pay, deliver and return items however they want – even if they don't start and finish in the same place.
We call it Always Open Retail.
Benefits
With an open retail structure, your business can offer frictionless transactions on the customer's terms, wherever they are based.
Keep your retail technology, retail systems and processes running round-the-clock, so you're always able to trade.
Empower your staff to know in-store shoppers as intimately as you know online shoppers.
Process purchases using customers' local languages, currencies, fiscalization requirements and delivery methods.
Fulfil from anywhere, including your stores.
Expand into new categories and countries as your business grows.
Partner with Fujitsu as your open retail solutions provider and we'll build your open retail roadmap together, so you're always able to trade.
Trade and transact anytime, anywhere
Transform stores into fulfilment hubs? Combine shoppers' online and in-store baskets? Offer new order-to-home delivery services?
With open retail, there are no limits to trading.
As your partner, Fujitsu will co-create the digital backbone your business needs to drive sales, increase profit, and grow customer value. Whatever your sector, set-up, or geographical footprint.
From first look to last mile, we'll redefine each part of your business, using digital services and solutions to create new transaction opportunities and keep you trading 24/7.
All while meeting local trading and compliance requirements in every region that you operate.
Explore the cutting-edge Fujitsu commerce solutions and services available to retailers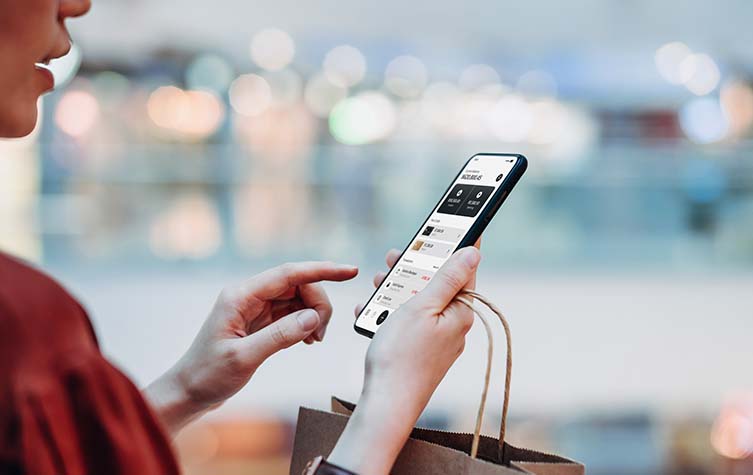 Mobile shopping for online and in-store
Integrate new shopper and employee technology with your existing commerce platform through our agile toolset, API platform and microservice architecture.
Fujitsu Market Place
Combine online, mobile and in-store shopping into a single transaction for consistent trading experiences and real-time data access.
Read more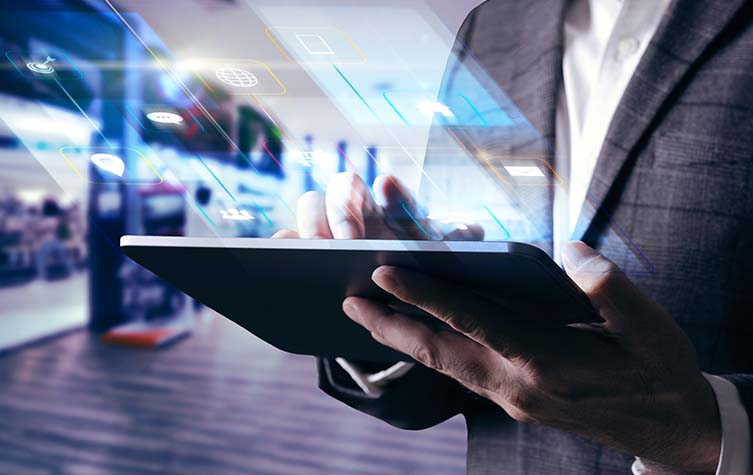 End to end digital shopping
Connect your enterprise data to manage inventory, pricing, orders and payments seamlessly across stores and online.
Case study
"There is no way we could have undertaken a project the size and importance of the network upgrade without a strong partner. Fujitsu is helping us improve the confidence within the business to deliver our future."
Learn why Wilko chose Fujitsu to deliver a secure, resilient network and points of sale (PoS) infrastructure across its UK-wide retail business.
Co-create your open retail roadmap with Fujitsu
Working collaboratively with our global retail customers, Fujitsu's mission is to make sure retail is always open.
Partnership is key to our approach.
Together, we co-creatively optimize and transform your retail business from end-to-end, enabling you to operate, trade, serve and innovate around your customers.
Our world-leading Fujitsu retail technologies have been developed using over 50+ years of retailing experience. Enhancing every aspect of digital and physical commerce - whether that's IP, design and build, localization, integration, or running and maintenance.
Our retail experts get to the heart of your business case fast, helping you to develop a roadmap of digital retail solutions and services that will create consistently impressive customer experiences and keep shoppers coming back.
We have the global delivery capabilities to launch you wherever you want to be in the world, and the multicultural, multicurrency and multilingual expertise to make you relevant in every market you choose.
And we will stay with you once our Fujitsu retail technology solutions are successfully in place - adding value as your new retail environment evolves and grows.