<!-Subtext (optional)->
Creating 21st century energy and utility companies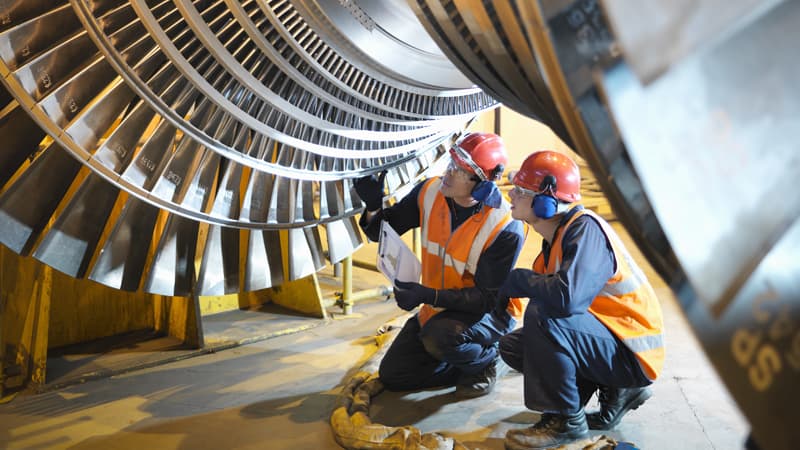 Fujitsu – helping energy and utility companies prepare for sustainable transformation
Applying the lessons of digital transformation in the energy and utilities sector
Energy and Utilities can reasonably claim to be the industries where the deepest changes are happening right now. Driven by the "trilemma" of afordability, sustainability and security, the sector will soon be hard to recognize. It is still dominated by companies and infrastructures with heritages that can go back for a century. But for how much longer? By the end of 2025, new players in the North American market will be investing more than established utilities in renewable generation.

Even the standard model of centralized generation and a grid distribution network is changing – moving towards new, decentralized approaches.

Digital technologies, pioneered in other sectors, are helping existing energy producers to flex to new realities – and enabling new entrants to defray the high capital cost of scaling rapidly in extremely competitive markets. Fujitsu helps transfer the lessons of digital transformation to both. We connect assets, intelligence and the workforce to deliver:
More eficient methods of operating
New ways of maximizing assets and return on capital
Diferentiated market oferings through total experience (TX) transformation
Fujitsu has been supplying energy and utilities customers with services across the globe for more than 40 years. Investing up to $1.5bn in research and development annually, we create world-leading digital solutions enabling our energy and utilities customers to digitalize with confidence and transform their operations. Our focus on the total experience helps energy and utility companies go beyond today's model of retail-like, transactional exchanges with consumers. A new "persistent" marketing model means communicating with consumers more frequently and on a broader range of topics, such as energy conservation and generation, ESG goals, and even social issues. An ongoing conversation helps E&U companies ensure their brands stay top of mind and relevant.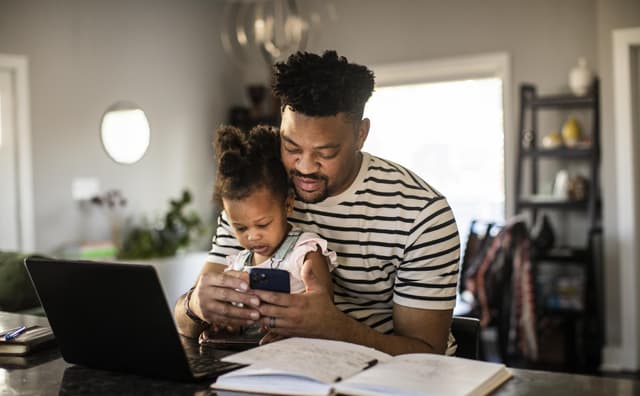 Beyond Customer Information Systems (CIS) to Total eXperience (TX) transformation
Until recently, businesses tended to divide customer, employee, user and marketing experience initiatives into separate silos. While this might have suited organizational boundaries, it did not maximize the potential of digital transformation to iron out gaps in processes that cause ineficiencies and frustration. Total eXperience (TX) transformation, advocated as a top strategic priority by industry analysts Gartner, is today's approach to optimizing business operations.

Fujitsu is working in energy and utilities to implement process automation that reaches across silos to create a total experience. Our global-scale partnerships with sector leaders means we can deliver transformation rapidly and reliably. We use fast-to-deploy, low-code solutions from ServiceNow, Salesforce, and Microsoft to build seamless, automated processes. And we integrate with sector-specific platforms from long-term tier 1 partners, Oracle and SAP. This is how we go beyond Customer Information Systems (CIS) to deliver multi-channel operations across all aspects of your business – personalized marketing and customer acquisition, customer support, field service operations, metering, billing, all the way to credit management and debt recovery.
Fortunately, many assets are becoming more intelligent. By 2025, 40% of new monitoring and control systems in the utilities sector will use IoT to enable smart operations (Source: Gartner Guide for Renewable Energy Management Systems, published 13 December, 2021, Nicole Foust, Lloyd Jones, Sruthi Nair and Lauren Wheatley).

Fujitsu Enterprise Asset Management solutions create and leverage intelligence in the asset network. We help you to deliver a better user experience and optimize eficiency – like the $50 million we helped a water utility save by creating total visibility of all assets in a single dashboard.

Smart grids for utility companies continue to develop via smart asset management tools that enable transmission planning and scheduling, load balancing and grid optimization, energy storage integration and demand response management.
Next-Gen IT services (NGIT)
As IoT-enabled assets become more common and infrastructure grids become more intelligent, energy & utility companies can drive further towards becoming data-driven enterprises.

But to take full advantage may require a level of thought leadership, IT skills and equipment that not all companies possess — or need to possess.

Aging infrastructure, investment constraints and skills gap and shortages remain significant obstacles to applying advanced computing technologies. To address this issue, Fujitsu is rolling out easy access to a range of services — including supercomputing and quantum logic — under its new Fujitsu Computing-as-a-Service (CaaS) portfolio. Alongside as-a-service integration and software ofers, these will enable users from the energy and utilities sector to easily tap into Fujitsu advanced computing technologies and skills without the need to commit to substantial, long-term investment.

Following the pandemic, many organizations rely on distributed field services. But everyday challenges such as trafic, missing parts, sudden team illnesses, or even changes in the weather can result in unnecessary mileage, extra fuel consumption, delayed tasks, and extra shifts.
Fujitsu FlexForce Optimization is a new kind of workforce optimization scheduler. It uses the quantum-inspired Fujitsu Digital Annealer to enhance ServiceNow Field Service Management scheduling capabilities. It factors in actual data about external factors like trafic and weather, plus everything from the skills of available field agents to the criticality of tasks or customers. It responds to the latest information and real-time feeds and revises schedules and routes in a moment.

The solution can significantly cut carbon footprints (and costs) by reducing the number of journeys field workers make and the time it takes them to travel to jobs. And it gets field workers to their jobs quicker so they can complete them sooner.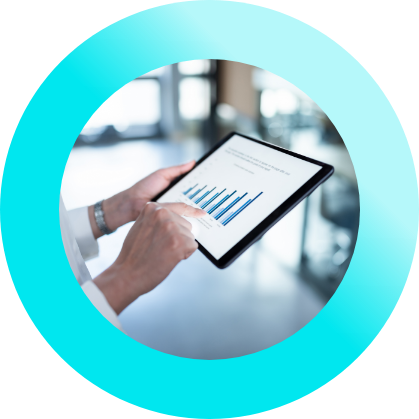 Contact Fujitsu
Find out more about our energy & utilities solutions