<!-Subtext (optional)->
IoT & Asset Tracking Solutions
Fujitsu GlobeRanger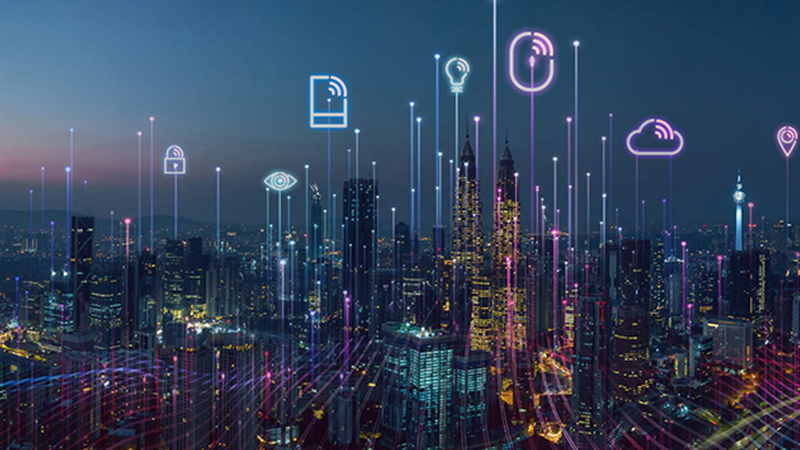 The Fujitsu GlobeRanger IoT/AIT Technology Advantage
As a wholly owned subsidiary of Fujitsu, GlobeRanger is a world-leader in Internet of Things (IoT) and Automated Identification Technologies (AIT) such as RFID, and BLE. We defined Edge Computing and have deep experience in AIT that dates back to the early days of Radio-Frequency Identification (RFID) and machine-to-machine systems. We draw on long-established expertise in networking, applications, sensors and embedded technologies to provide insight, advice, and practical implementation resources for businesses wanting to extract value from the technology.
Fujitsu and GlobeRanger continue to invest in IoT and AIT knowledge and skills, supporting the continual development of IoT and AIT solutions. Fujitsu operates in 154 countries and invests as much as $1.6 billion annually in research and development. Leveraging Fujitsu's global footprint and financial strength, Fujitsu and GlobeRanger collaborate to bring best-in-class solutions for industrial IoT, manufacturing, distribution and logistics, aviation, defence and many other industries. The combination of Fujitsu's financial strength and industry knowledge combined with GlobeRanger's IoT and AIT RFID expertise bring our customers the high value, low-risk, asset, supply chain and personnel tracking solutions they need to transform their organization.

For further information please visit the Globeranger website
Tackling your unique industry challenges with IoT technology
GlobeRanger IoT solutions are highly scalable and flexible, with applications across numerous industry sectors. We provide the world's most advanced asset tracking solution, exploiting the true potential of the Internet of Things.
GlobeRanger Solutions: Unleashing the potential of IoT and AIT technology
It's a real challenge to gain the visibility you need to keep track of everything across your organization. But GlobeRanger RFID solutions can change this. According to Gartner, "…as the Internet of Things continues to mature, IoT adopters are getting better at extracting value", with 80% of organizations that have adopted IoT reporting already achieving better-than-expected results.