Alternative Energy
Power Supply System for EV/PHV
Power supply systems are the key for the expansion of EV/PHV.
Relays, mainly high-capacity power relays, are used to keep power systems safe.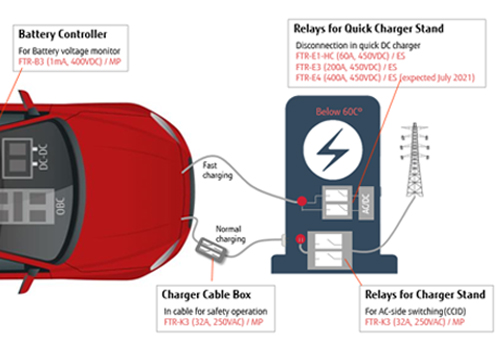 EV/PHV Relay Line-up >>
Automotive Relay Line-up >>
Automotive Relay Applications >>
Solar Power Systems / Energy Systems
Relays are used for power control in solar power systems such as photovoltaic (PV) power generation systems, energy-efficient systems such as DC power distribution systems, Uninterruptible Power Supply (UPS) systems, and smart meters. 
Relays are selected mainly for the capacity (current/voltage) that the systems require.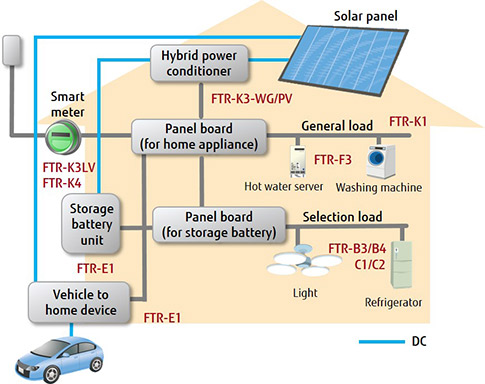 Relay Applications for Alternative Energy Systems >>
DC Power Supply in Data Centers
Repeated AC/DC and DC/AC conversions through AC distribution systems cause a 20% to 30% energy loss.
DC power distribution reduces such conversion loss and therefore, increases energy efficiency.