Campus of the future
Campus of the Future
---
How we acquire knowledge and share it has changed drastically. For instance, the library has historically been regarded as a centre of knowledge. But with more information available digitally, they now look more like social hubs than quiet sanctuaries. How education institutions are built and run have also evolved alongside an economy based on information and technology.
The campus of the future is a modern institution that aims to provide a seamless experience. It will have the ability to capture and drive insights from data to meet the needs of both students and academia, integrating and digitalizing work processes for a mobile and tech-savvy workforce, and to future-proof against large-scale disruptions.
With the right mix of technologies and ecosystem partners, institutes of higher education can adapt with agility in an industry that is already seeing rapid changes.
Fujitsu-Ellucian Interview: Take higher education to the next level
What are some of the biggest hurdles for education institutions in going digital and how can you overcome the challenges for the campus of the future? Make the right choices for your educational institution is easier when you have advice from expert. In an exclusive interview, Fujitsu Asia's Country President, Uno Motohiko, and Ellucian's Regional Vice President for Sales (Asia Pacific), Keith Hawkes, share their insights on how to adapt to the new normal – and be ready for whatever comes next.
Fujitsu-Ellucian Customer Interview
The educational institutions have changed, driven by technology adoption, shifting students' preferences, and operational considerations — especially in light of COVID-19. In this interview, The Education University of Hong Kong's CIO, John Hui, shares his insights on how they are adopting technology and enhancing online learning.
With end-to-end expertise across the Ellucian Banner Cloud, a powerful Enterprise Resource Planning (ERP) solution, and our experience in managing complex enterprise environment, Fujitsu is committed to help institutions transform by delivering business value with cutting-edge digital innovation. This will help support institutions with an array of new possibilities through a seamless and resource-efficient cloud solution.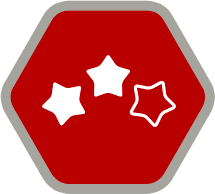 Building a Campus of the
Future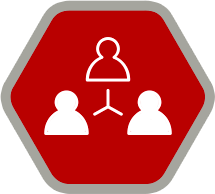 Benefits of Modernizing
Legacy Systems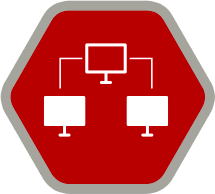 Overcoming challenges in
Legacy Modernization
Building a Campus of the Future
• Serve up digital spaces

Reimagine campuses as innovative co-working spaces. Students can study, while taking advantage of technology features such as smart boards and web conferencing tools

• Give on-campus a tech-edge

Innovative cloud-based offering empowers institutions to efficiently and effectively manage all human resources, finance, and student information processes in a modern digital environment
Mobile apps that grant students and teachers to 24/7 system access anywhere, on any device, for a seamless user experience
Benefits of Modernizing Legacy Systems
• Increase efficiency and reduce cost

Cloud-based solution lowers CAPEX, and move cloud vendors' utilities for more efficient system upgrades, backup, and recovery

• Improve operational agility and productivity

Digitalize workflow and process

• Enhance customer experience

Enable new services and processes through apps modernization and digital transformation
Transform front-end user interfaces, automate previous manual processes

• Drive greater insights from data with ease

Better access to data to support decision making and fully managed support services relieves business from daily operations to focus on driving organizational improvements
Overcoming challenges in legacy modernization
• We recognize that transition is often the most challenging to any digital transformation project:

Leverage our deep domain knowledge and expertise to localize and deliver the solution that best-fit your business-specific requirements
Application managed services provide full post-implementation maintenance, upgrades, and customer support to relieve institutions from the constraint of skilled resource
Cloud-based solution provides scalability and flexibility to meet sudden changes in business requirements
Remain agile and market-relevant with updated configurations adapted to business growth requirements
Purpose-Driven Partnership
Enabling your people, your customers, and your entire business with the right technologies, applications, and systems is a collective endeavor. That's why we've built a global ecosystem of leading technology to help you leverage the power of digital to drive your purpose and build trust.
We connect the right services and education technologies together to shape your unique ecosystem so it's aligned with your business objectives and and capable of adapting to new needs as they develop.
Contact Our Education Expert
For further information on how our solutions can help you, get in touch with our security consulting experts today.