The history of Portugal GDC
Global Delivery Center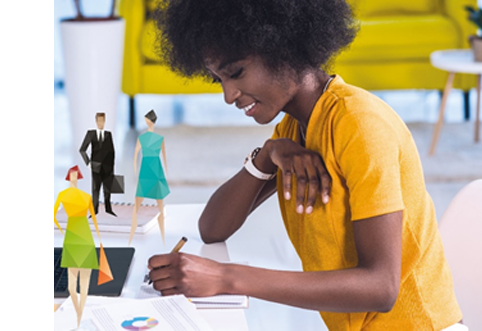 Established in December 2005, the Portugal Global Delivery Center (GDC) currently delivers services from two main locations: Lisbon and Braga, with over 2000 employees. A showcase of Diversity & Inclusion with colleagues from over 60 nationalities, the Portugal GDC serves over 200 customers in Europe and Americas, whose end users or devices are spread across 150+ countries.





Our GDC has seen gradual and sustained expansion during the past years, growing from a small Service Desk operation of 20 to almost 2000 employees delivering multiple service lines

.




Service Lines
- Data Center Services 
- End User Services
- Information Security
- Remote Desktop Supports
- Network Operations Center Services 
- Security Operations Center Services
- Information Monitoring
- Reporting
- End User Services
- Technical Maintenance Services
- Remote Desktop Support
- Flexible Working
- Workforce Effectiveness
- Data Services: 
    Consulting
    Advanced Analytics 
    Business Insights Analytics
    End user Analytics
    Data Management
- Process Digitalization:
    Automation Consulting
    Intelligent automation
    Automation implementation
    Automation platform
- Co-creation rapid prototyping
- Digital solutions innovation and incubation
- Specialist Service Delivery/Strategic Support Services
- Industries - Automotive, Consumer and Retail, Manufacturing and others
- Consulting - Strategy and Roadmap/Integration and Consolidation
- Implementations and Global Rollouts
- Quality oriented service with consultants focused on the best customized solution for the business
- Supporting languages: Portuguese, English, German, Spanish; French
- Data Driven Decision: Methods used to improve service delivery to customers
- Agile and Lean: Methodologies applied to increase productivity and customer satisfaction
- Innovation: Constant investment in trainings related to new technologies as SAP Cloud, SAP Fiori, Azure, Automations, S/4Hana Migrations and Service Now
    - Generalist and Specialist Service Delivery
    - Service Management in all ITIL functions covering:
        Incident, Major Incident, Problem, Change, Availability, Capacity, Demand, Knowledge, Release, SACM, Service Reporting, Service Request, 
        License (Reporting) Management
    - Customer Management, Business Support and Specialized Services
    - Variety of Business Units supported; Skilled talent pool; Best practices aligned with global standards
    - Internal Business Support Services include:
        Marketing & Communication: Market Intelligence; Marketing Analytics; Content Management; Communications; Design & Creatives
        Sales & Partner Management: Channel Sales Management; Pre-Sales Support; Sales Operations; Inside Sales
    - External Customer Support Services include:
        Customer Care Support; Marketing CX; Specialized Services on Quality and Translations
    - Portfolio Management: Delivering Portfolio Management of existing customer including all growth, new scope and pipeline
    - Portfolio, Program & Project Support (PMO) providing support to governance and a range of defined and agreed services which proactively 
       support successful Program and Project delivery
    - Program management: Deliver a service of managing set of interrelated projects to gain single or multiple main goal(s)/benefits
    - Project Management: provide the management of end-to-end Project(s) within the Program or stand-alone projects (that can be internal or external)
    - T&T: Providing the end-to-end Transition of services from incumbent to Fujitsu or from one Fujitsu location to another Includes transition of services 
       as they are ("as is") and also transformation after transition or in parallel to transition
Portugal GDC Braga
Portugal GDC Lisbon
Pólo de Negócios de Braga
Avenida D. João II, Nº 404, 2ºPiso Loja 22, Lamaçães 
4715-275 Braga, Portugal  | Tel: 21 724 4444
Edifício Colombo - Torre Oriente
Av. Colégio Militar Nº37F, 3º Piso
1500-180 Lisboa, Portugal | Tel: 21 724 4444