Ready for tomorrow?
SAP S/4HANA is trusted by thousands of companies as the digital core to build solid foundation for developing capabilities inclined with Internet-of-Things (IoT), Artificial Intelligence (AI) and Robotics.
SAP S/4HANA® is an intelligent, integrated and scalable ERP system that offers:
Major performance improvement to the legacy SAP ERP system
Transformation of business processes with embedded real-time analytics
Deeper understanding of operations thru analysis of Big Data

Our SAP S/4HANA Digital Core Conversion package will benefit all SAP ECC users who wants to move to SAP S/4HANA with minimal disruption to the current setup of their operations.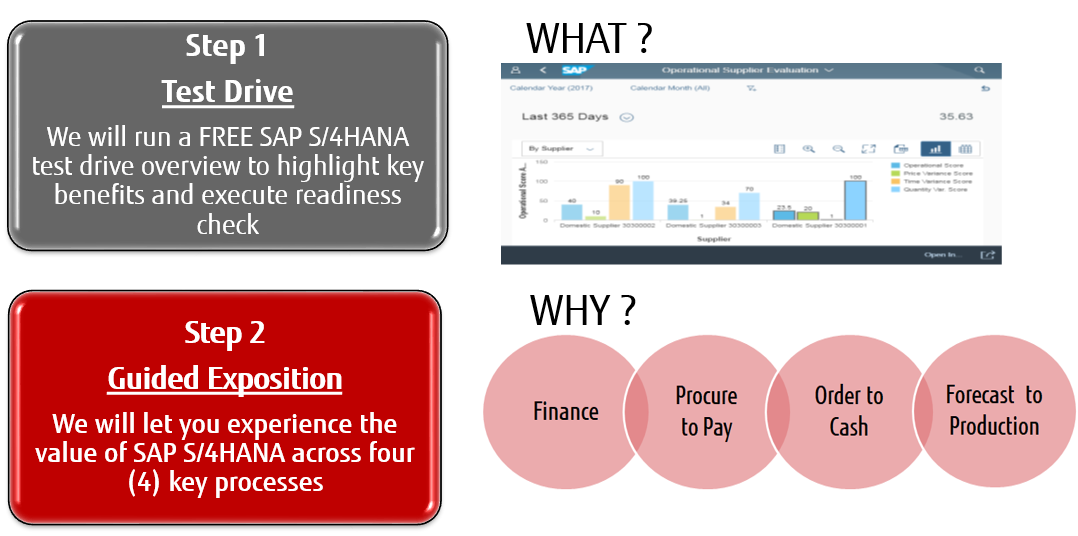 STANDARD PACKAGE
SAP ECC Version
SAP ECC 6.0 (EHP 6 or Higher)
Project Duration
17 weeks to go-live plus 1 week support
SAP Modules
FI,CO,MM,SD,PP,QM
In Scope
Up to:
- 4 systems, 1 client per system
- 2 company codes
Cost
Starting at PHP 10,608,000 (VAT Ex)
* Any variation is subject to further assessment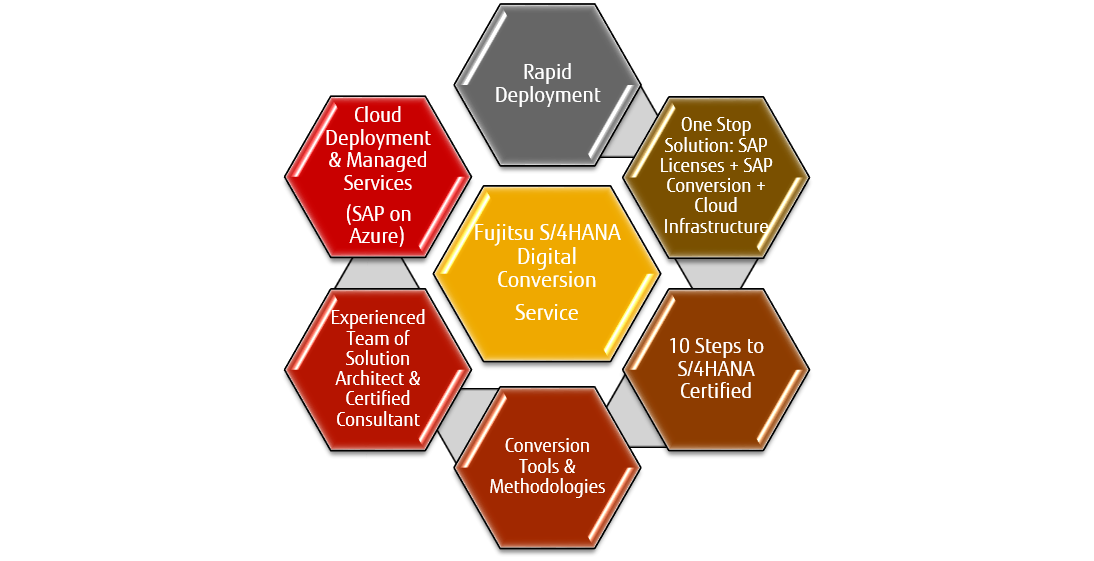 Fujitsu has one of the most mature SAP consulting practice in Asia, with over 45 years of operations in the Philippines.
Five (5) Regional offices in the country:
1. Makati City (Metro Manila)
2. Sta. Rosa, Laguna (South Luzon)
3. Clark ( North Luzon)
4. Cebu City (Visayas)
5. Davao City (Mindanao)
Certified to ISO9001, ISO27001 and ISO20000