<!-Subtext (optional)->
Consulting Services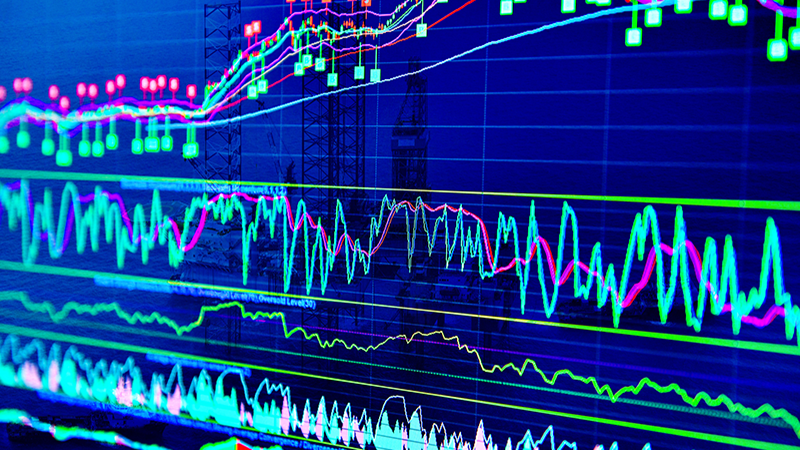 Digital & Data Analytics Strategy | Advanced Analytics & Data | Data Science & AI | Enterprise Integration | Delivery & Adoption | Data Analytics Platform Managed Service
Digital & Data Analytics Strategy

Accelerate your business growth with a tailored Digital & Data Analytics Strategy
Customer Challenge
To remain competitive, organisations need to make effective use of data and analytics to provide actionable insights that deliver better products, improve efficiency, and increase customer engagement. Many find their current solutions cannot deliver these modern capabilities and lack the in-depth skills and experience to deliver an actionable strategy and plan to improve both technical and organisational capabilities.
Solution
We collaborate with customers to introduce leading Digital and Data Analytics Strategies to identify growth and innovation opportunities by creating an effective, informed, and focused strategy using our proven ResultsNow® Strategy Methodology.
Customer Value
» Identified growth and innovation opportunities
» Strategy is aligned to business objectives
» Unlock the value in your business data
» Clear plan for the whole business to follow
Advanced Analytics & Data
Unlock the power of your data and analyse it in real-time, for better insights and faster decision making
Customer Challenge
With data sitting on multiple and varying platforms, staff spend excessive amounts of time collating information, which is often outdated or inconsistent, and then spending hours or days to uncover the value hidden within it. The end results can be ambiguous as there is no 'single source of truth'. The challenge is how to move to a scalable and automated data platform.
Solution
Through the implementation of an advanced analytics solution, we work with customers to design and build a modern and scalable data platform customised for their organisation, that will provide consistent and fast analytic capabilities coupled with intuitive dashboards. Overarching governance is put in place to ensure reliability and security of critical data assets.
Customer Value
» Automated reporting
» Well designed, intuitive reports and dashboards
» Improved accuracy in results
» Quick user adoption and self-serve reporting
» More effective collaboration
» 'Single source of truth'
Data Science & AI

Extract knowledge and unlock powerful insights from your data using Data Science, Artificial Intelligence and Machine Learning
Customer Challenge
Businesses are under constant pressure to deliver significant revenue uplift, reduce ongoing costs, make more accurate stock forecasting, improve asset performance, improve customer experience and the safety of employees. The challenge they face though is that they do not have the technology in place to enable data driven decision making.
Solution
By using a variety of tools and data science methods including statistical analysis, advanced mathematics, algorithms, machine learning and Artificial Intelligence, our experienced Data Scientists apply tailored data science to your business to enable data driven decision making.
Customer Value
» Enable data driven decision making
» Unlock powerful insights from your data
» Generate real business value from your data
» Identify opportunities for revenue growth, cost reduction or process improvements
Enterprise Integration

Quickly and securely move data between internal systems and external parties with a modern data platform
Customer Challenge
Businesses are changing at a rapid pace in response to a dynamic external business environment. They are expanding their partner ecosystem at pace and need confidence to quickly and securely move data between internal systems and external parties however are limited to legacy methods like email and ftp. These legacy technologies significantly reduces the speed at which the business can share data with partners and slows the delivery their services to their customers and/or citizens.
Solution
We bring proven architectural and engineering expertise to design and build secure and scalable APIs. We leverage your investments in your AWS and Azure Modern Data Platforms with a single source of truth for data and extend it with well defined APIs rapidly enabling secure interchange data between internal systems and external partners.
Customer Value
» Leverages your investment in modern data platforms
» Increases business agility and innovation
» Simplifies support and maintenance which reduces costs
» Reduces organisational risk through removal of key person risks
Delivery & Adoption
Embedding new data driven capabilities across the organisation through the creation of an engaging and effective change management plan
Customer Challenge
Increasingly, businesses need to unlock the value of their data but don't have the transformational Data Analytics and Artificial Intelligence capabilities integrated within their processes to enable the whole organisation to rapidly realise business value.
Solution
We work with you to deliver and embed new organisational capabilities, through the creation of tailored delivery and adoption processes, and effective change management plans, by focussing on your business outcomes through:
» Value prioritisation
» Incremental delivery
» Strong engagement
» Strategic change management
» Clear communication
» Targeted Analytics solution training
Customer Value
» Customised change management plans
» Staff buy-in and ownership
» New Data Analytics and AI capabilities are embedded into teams
» Realise new value from data
» Enable data driven decision making
Data Analytics Platform Managed Service

Providing ongoing support, issue resolution and minor enhancements for customer's data platforms
Customer Challenge
Businesses are under constant pressure to deliver significant revenue uplift in a rapidly changing world. In parallel ICT teams are under pressure to reduce ongoing costs and delivery new solutions faster while managing the core data platforms. The challenge they face is they with limited permanent headcount and budget pressures they are unable to deliver on both to the fullest extent.
Solution
We bring proven expertise and industry leading practices and processes to securely maintain and support Azure and AWS Data Platforms using our Data Analytics Platform Managed Services (DAPS). Proactive monitoring and alerting, transparent reporting, structured change management and streamline release management are all part of this service that uplifts existing capabilities resulting in improved performance and availability.
Customer Value
» Enables internal data specialists to focus on value creation projects rather than support activities
» Improves business agility
» Improves platform performance and availability
» Reduces organisational risk through removal of key person risks