<!-Subtext (optional)->
FUJITSU ACCELERATOR
Our goal is to provide new values to the world by combining innovative Startup technologies and products with Fujitsu Group products and solution services.We aim to create new business opportunities by matching Startups with Fujitsu's business divisions.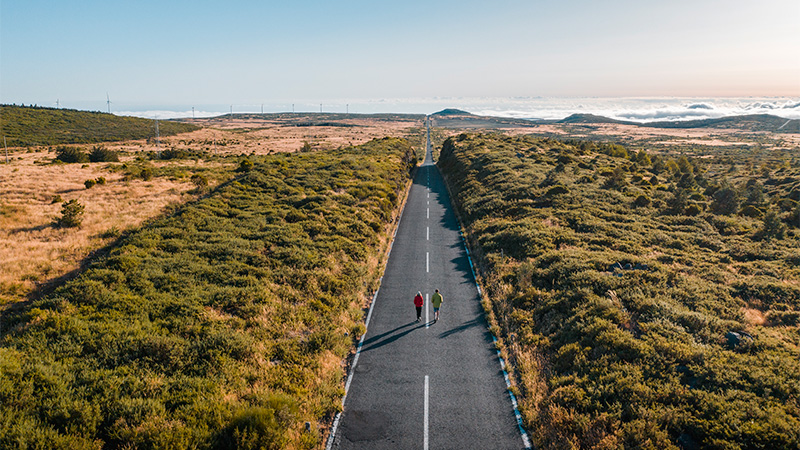 Overview
Digital transformation has evolved now to the stage where we can achieve fundamental changes to the way business operates through implementation. To accelerate and implement digital transformation for society and customer, Fujitsu is looking for business partners with mutual understanding for business collaboration in digital transformation area.
Through using accelerator program as a business matching platform, Fujitsu is aiming to create new business opportunities promptly by leveraging and combining the strengths of both Fujitsu and startups.
Features
Clear Collaboration Purpose

Collaboration themes are set by the sales and business divisions of the Fujitsu Group, and business managers from the business divisions of the Fujitsu Group participate for clear collaboration purposes.

Diverse Collaborative Areas and Sales Channels

In addition to industry-specific themes that resolve customer issues, collaboration can be considered in a variety of areas, including technology-specific themes. We also have sales channels to our global customers (over 170,000).

Program with Agility

With the aim of achieving swift and efficient collaboration and business launch, solid support will be provided from members of the secretariat and various experts (design, intellectual property, etc.) with experience in supporting startup collaboration.
Program Support
Business Matching

By combining startup's innovative technologies and products with Fujitsu Group products and solution services, we aim to bring new value to the world.

Accelerator Program
Providing support for products, technologies, and external experts

Sales Promotion

We will develop promotions utilizing Fujitsu's abundant channels and promote startup products.

[Exhibitions and Events]
Joint participation in exhibitions and external events, including our company's largest customer event, Fujitsu ActivateNow

Corporate Venture Capital

We will support a wide range of startups that can expect synergies with our company business.
We will invest in promising startups to strengthen our company's product portfolio in growth areas.
Collaboration Process
Startup companies participating in the Fujitsu Accelerator will collaborate with business divisions of our company in a short period of time to consider and commercialize the product, aiming for an early introduction to the market

Clarifying collaboration themes in advance in line with Fujitsu's business strategy
Quickly determine whether short-term concentration and collaboration can produce results
Collaborate with sales divisions of the Fujitsu Group, which has a global customer base (170,000 + companies), and support customer approaches for collaborative solutions
Collaborate with startups to showcase their product at Demo Day and both internal and external Fujitsu events, and discuss investment possibility in startups
Startup Collaboration Pattern
By using the products, services, and solutions of startup companies to sell and provide services to Fujitsu's customers or for internal use, we will create new value and businesses that cannot be realized by Fujitsu alone.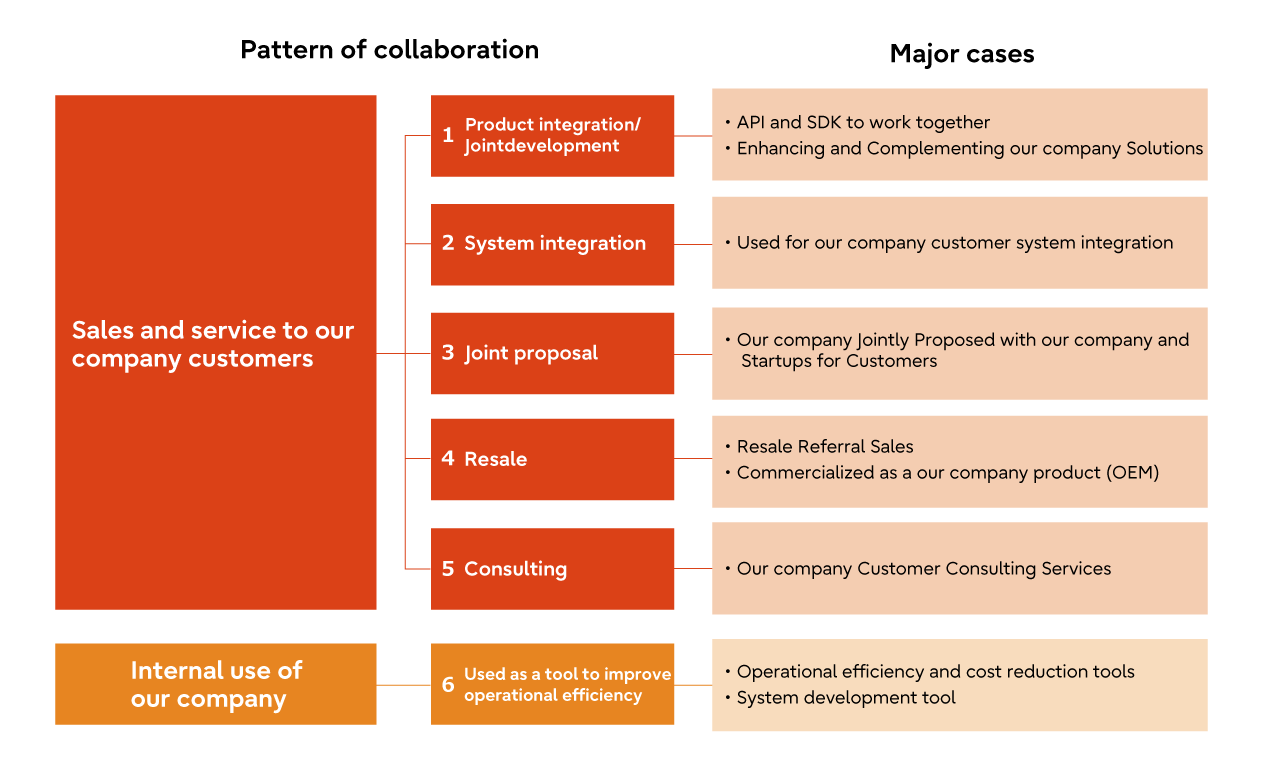 Collaboration Theme
Purpose in our company is "Creating trust in society through innovation and making the world more sustainable". We are looking for startups that can collaborate with us on seven key focus areas to realize a sustainable world.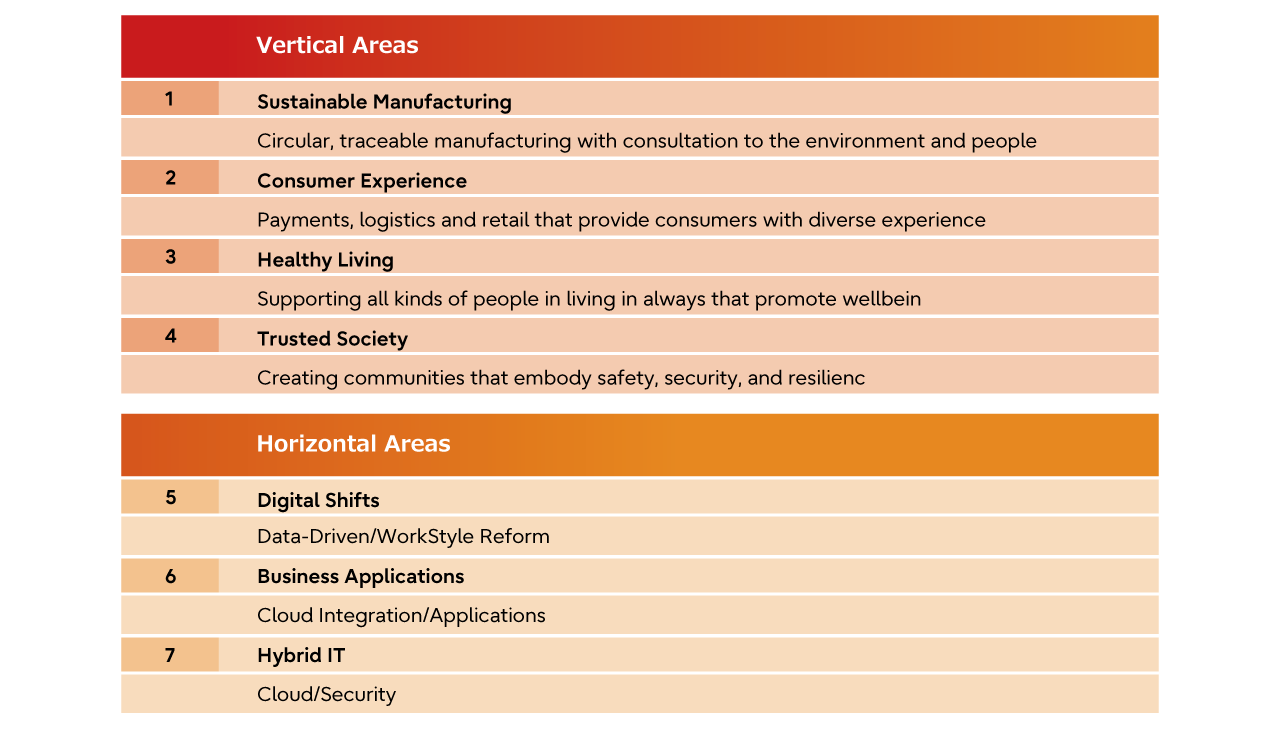 Startups that can participate
In principle, any startup with a product or service can apply for the Fujitsu Accelerator. It doesn't matter whether it is domestic or overseas.
Application Schedule
Application is acceptable all year around and response will be sent as soon as the application is received. An interview meeting or business matching will be arranged accordingly based on the result of application screening.. Once the business matching is established, we will "adopt" the application and begin full-scale collaboration studies.
How to apply
Send an email to the following address with the introduction of your company, solution, etc.. Fujitsu Accelerator Secretariat will contact you shortly.
Collaboration Achievements
The Fujitsu Accelerator has achieved approximately 200 collaborative projects and a track record of approximately 110 collaborations, including sales through Fujitsu sales channel, joint development, investment consideration from Fujitsu corporate fund, and internal use under paid contracts.
List of selected companies as of 2022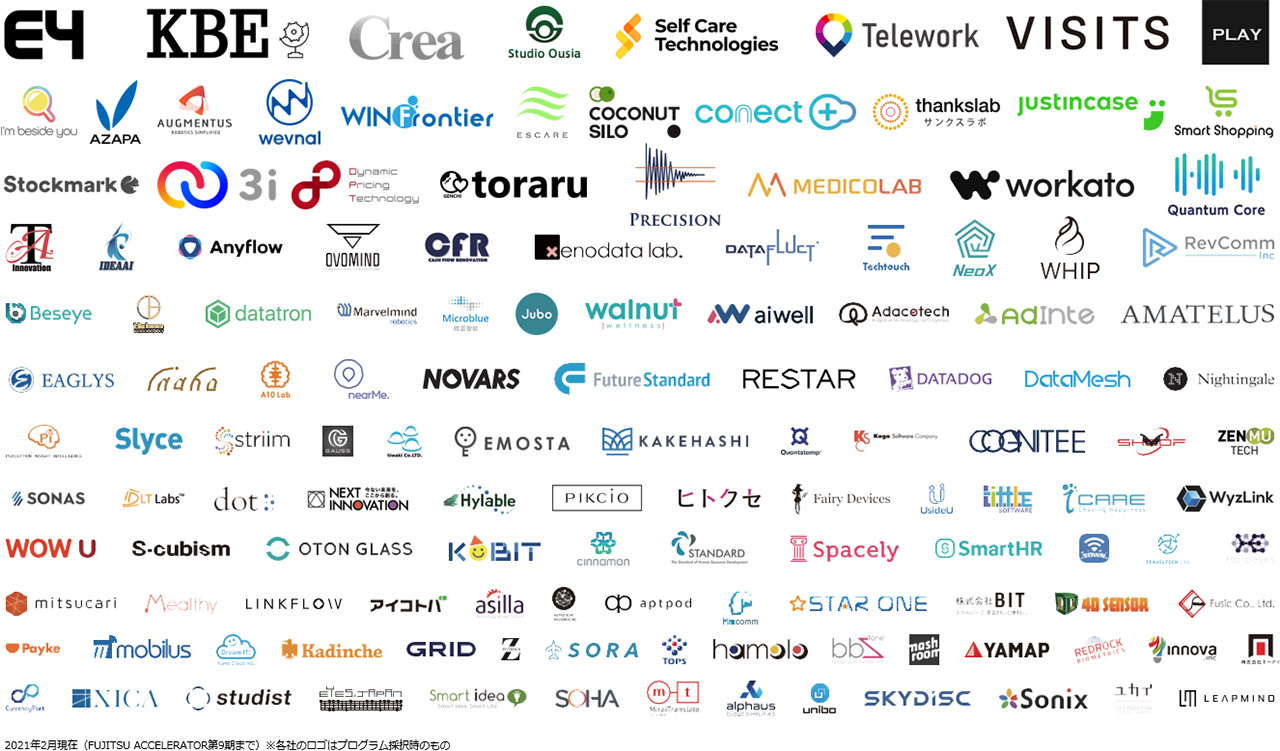 Approx.

200

Collaboration Studies
Approx.

110

Collaboration Results
Comments from Startups
Ida Tuononen
Nightingale Health

Nightingale Health was proud to have been chosen as part of the Fujitsu Accelerator Program.
The program offers great possibilities through working together and brings advantages for both parties. When bringing new, innovative and disruptive innovations to the market ? such as our novel blood-testing technology to forecast health in chronic diseases - collaboration with established and distinguished partner like Fujitsu is a great asset. The Accelarator Program has been an important step in building our business in the Japanese market and we are happy to continue the collaboration with Fujitsu.

Kyosuke Kawate
PerceptIn Japan LLC
General Manager

We were able to increase the value of our micro robotic taxis by participating in the Fujitsu's Accelerator program. During the program, Fujitsu provided us support that we needed to grow as a startup.
I believe this program is the "missing piece" to realize mutual complementation. We will need more time to realize automatic driving, but we will work together toward a world where no one is inconvenienced by transportation.
Nikita Huang
DataMesh
General Manager

Become cohort of Fujitsu Accelerator is an important milestone for DataMesh in Japan and Southeast Asia. Through the program, we are able to participate in Fujitsu Smart Factory blueprint and look forward to soon becoming part of the solution roadmap. Been recognized by Fujitsu is also a proven record for us to conduct business with other super star enterprises in Japan. It gives us compliment of our product and solutions, as well as confidence to present them to global customers. We are continuing the work with Fujitsu, and believe the collaboration will help to accelerate DataMesh Mission: Empower every first-line worker with Digital Twin.
Team
Under the Fujitsu Accelerator Program, startups and our company business units form collaborative review teams, with dedicated support teams working together to create new businesses.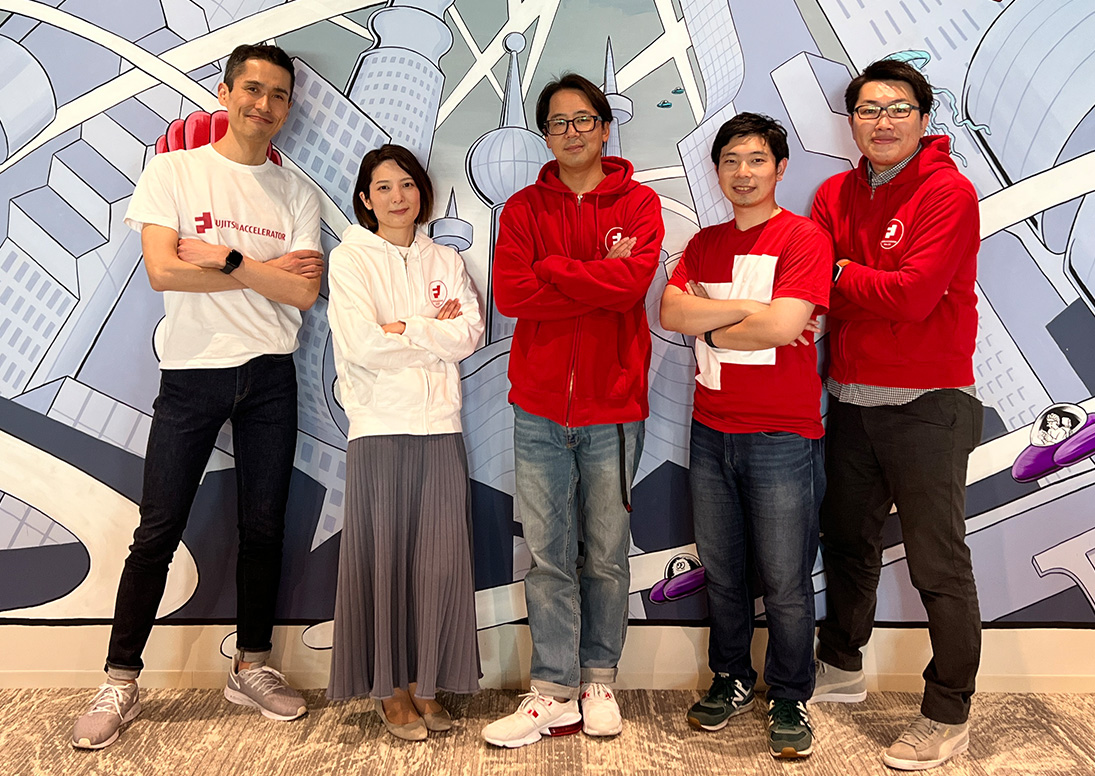 Frequently Asked Questions
About FUJITSU ACCELERATOR
By combining innovative startup technologies and products with Fujitsu Group products and solutions and services, we aim to create new values and businesses that leverage our strengths.

The purpose of the alliance is to form business alliances mainly in the fields designated by our company. See here for examples of collaboration themes and patterns.

There are three main features of this system: participation of business managers from Fujitsu Group business divisions for the purpose of clear collaboration; sales channels to diverse collaborative areas and global customers; and support for early collaboration and business start-up with dedicated teams.
Application for FUJITSU ACCELERATOR
In principle, any startup with a product or service can apply for the Fujitsu Accelerator. It doesn't matter whether it is domestic or overseas.

We accept applications throughout the year. We meet with startups that have applied as needed and match them with our company's business divisions, and once the matching is established, it will be "adopted" and full-scale collaboration will start.

Please send an e-mail to contact-fap@cs.jp.fujitsu.com stating that you would like to apply for Fujitsu Accelerator. Fujitsu Accelerator Secretariat will contact you shortly.

There is no charge for the application. Our company will not cover transportation and accommodation expenses for your participation in meetings.

Can be online or offline.

There are no restrictions on age, gender, or nationality.
Contract after commencement of business review
In the course of this program, each participant shall own the intellectual property rights related to the newly created results. If the Outcome includes any intellectual property rights owned by Fujitsu, no rights will be transferred with respect to Fujitsu's intellectual property rights, and except for such portion, only the portion of the intellectual property rights developed solely by the Participants will belong to the Participants.
Email:contact-fap@cs.jp.fujitsu.com

The Program is for Startups that own products and services developed by themselves. If you are interested in the program, please contact our office.