<!-Subtext (optional)->
#your future is with us
TALENT Academy by Fujitsu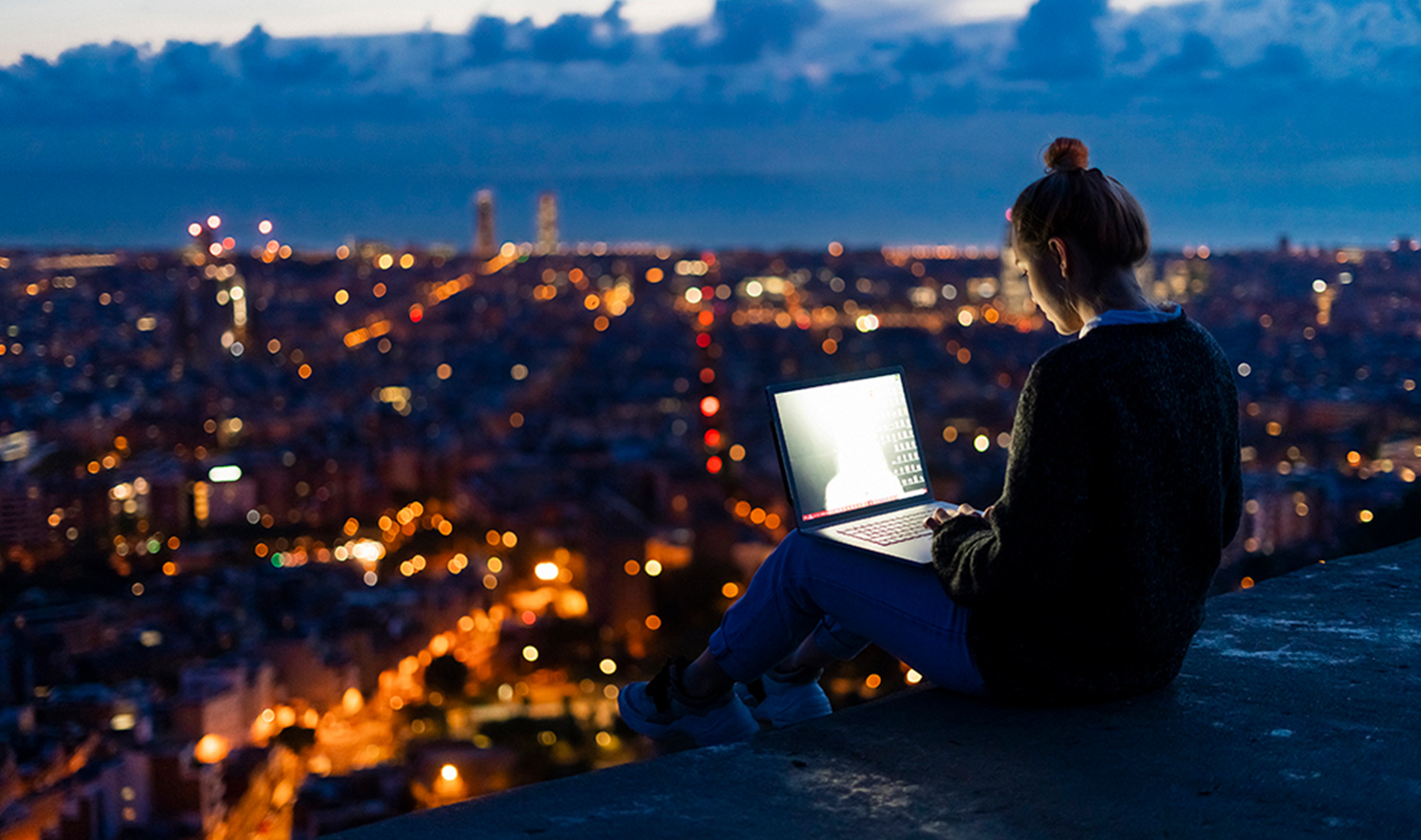 TALENT Academy by Fujitsu
Fujitsu España es una organización diversa con más de 2.500 empleados. Nuestro propósito es contribuir a crear un mundo más sostenible generando confianza a través de la innovación. Trabajamos con nuestros clientes co-creando y co-diseñando su transformación digital, uniendo expertos en negocio y en tecnología. Estamos detrás de muchos de los sistemas informáticos que usas en tu día a día, pues estamos presentes en sectores privados como la banca o la energía y en múltiples organismos públicos, en ámbitos de negocio diversos como Applications, Data Center and Multi-Cloud Services, Workforce and Workplace Services, Digital Transformation, Security and Networks.

Desde Fujitsu España estamos inmersos en una ambiciosa iniciativa de captación de talento joven a través de nuestro programa Talent Academy by Fujitsu.

Queremos ofrecer a los universitarios que estáis finalizando vuestra formación académica, una experiencia diferencial en el tránsito al mercado laboral, basada en una formación exclusiva de las tecnologías más demandadas por el mercado y un proceso de acompañamiento y mentoring, que os acercará a un amplio abanico de oportunidades de desarrollo profesional.

Si acabas de finalizar tu grado o máster STEM o piensas hacerlo en breve y quieres formar parte de una de las compañías tecnológicas mejor posicionadas globalmente, queremos contar contigo. Solo necesitamos tu curiosidad, tus ganas y tu compromiso.

En Fujitsu Ponemos a las personas en el centro. Creemos en el poder de la diversidad, nuestros valores como la empatía, confianza y aspiración dirigen cada proyecto que hacemos.

Únete, ¡tu futuro está con nosotros!