<!-Subtext (optional)->
Fujitsu readiness for COVID-19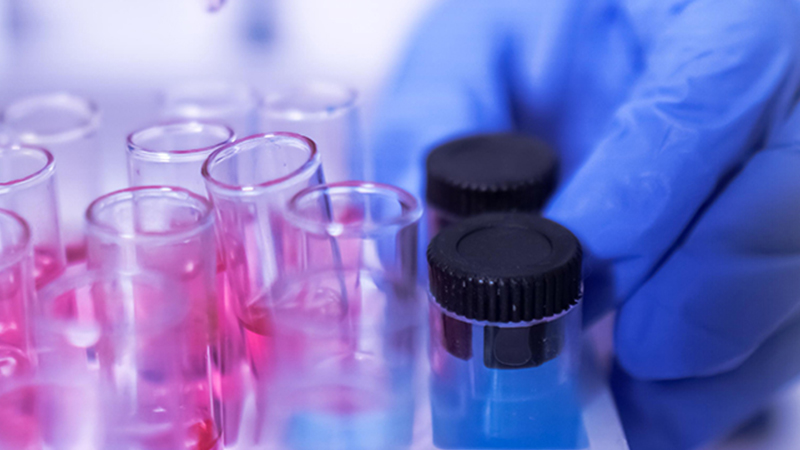 Fujitsu preparedness for COVID-19
As part of a global company community, we at Fujitsu deeply understand the growing concern surrounding COVID-19. As the situation continues to evolve, we are hard at work to support our clients and minimize the effects as much as possible. I want to thank you for your business and your support during this period.  
The health and safety of our people, clients and communities are our top priorities. Fujitsu has already put in place tried and tested business continuity systems and processes that are aimed at minimizing the spread of COVID-19 and safeguarding our service delivery across our operations. These actions are being managed centrally and executed locally in collaboration with our regional business owners, Global Delivery Centers (GDCs), Occupational Health and Safety teams, Security, HR and Communications – and we are fully aligned and compliant with guidance from the Centers for Disease Control and Prevention, the World Health Organization and other local public health agencies.  
New guidance from regional, state/provincial and local authorities is fast-emerging; we continue to comply with local regulations where Fujitsu operates, and we have further advised our employees to always follow the most stringent of guidance, should these various sources differ in their direction. This includes guidance from our clients for client locations. 
This site is dedicated to sharing information with our stakeholders related to our business continuity plan and what action Fujitsu is taking to safeguard our employees, clients and broader communities, minimize our risk, and fulfill our obligations to our valued clients, partners and communities. Our collective teams have been working incredibly well together with a great spirit of client focus and with the safety of our people at the forefront. 
This site will be updated on a regular basis to reflect new developments and additional measures that are put in place. If you have any important questions that are not addressed here, please do not hesitate to contact your account representative directly.
We at Fujitsu are working around the clock to stay apprised of the situation and make prudent decisions to mitigate risk to all of our important stakeholders. While we have some busy weeks in front of us, we are proactively managing the crisis and ready to implement more rigorous and heightened contingency plans should the situation escalate further. 
We are here to support you during these trying times, and thank you as always for your business.  
BUSINESS CONTINUITY PLANNING MEASURES
To assist in continuing to provide our services and products to our customers, all Fujitsu locations including our Global Delivery organisation have implemented Business Continuity Planning measures as a result of COVID-19. These tested systems and processes allow for extended use of remote working by our personnel and are intended to seek to maintain business as usual for the services and products supplied by Fujitsu to its customers.
MEASURES TO PROTECT OUR  WORKFORCE, CLIENTS AND COMMUNITIES, AND MINIMIZE COVID-19 EXPOSURE 
As a responsible employer and contractor, Fujitsu has already implemented steps to seek to protect its personnel from being exposed to the Coronavirus. These preventive measures aim to reduce exposure and lower the risk that the virus could be transmitted in the workplace. These measures include:
Education – highlighting the hygiene measures that Fujitsu personnel can take to help prevent the spread of the virus.
Implementing extra cleaning regimes in highly-populated office areas, and providing hand sanitizers at multiple locations across Fujitsu locations.
Suspending business travels until further notice, and imposing self-isolation protocol on returning travelers from these destinations. We have also restricted international travel to 'essential only' (and subject to certain approvals), and have directed staff to minimise non-essential national business travel.
Expanding remote working across the business.
Prioritising the use of conferencing technologies to address communications needs.

As a responsible business, Fujitsu has already implemented steps to protect its employees and others from being exposed to the Coronavirus. These preventive measures aim to reduce exposure and lower the risk that the virus could be transmitted. 
These measures include:
Teleworking and Social Distancing
Facts tell us that the virus spreads more readily in areas where large groups of people are in close proximity. As such, we are canceling all in-person meetings and conferences in favor of virtual alternatives. 
Furthermore, all employees in Fujitsu offices are being asked to telework, where possible. This is especially important for employees who:
Exhibit symptoms of illness, regardless if these are consistent with Coronavirus, as well as those who recently traveled, regardless of the travel destination
Have been in contact with family members or others who experience symptoms or recently returned from the affected countries 
Are expectant mothers or parents with children under the age of five who require care due to the shutdown of childcare and educational facilities

Employees working remotely are expected to remain productive, efficient, responsive, and compliant with all applicable company policies and regulations as well as all contractual obligations with clients. With such a large virtual workforce, Fujitsu is already very adept at working in a digital world and interfacing with clients and colleagues with robust digital tools from Fujitsu. The level of telework is successfully increasing in every location, and our infrastructure remains stable.
Employees who continue to work in a Fujitsu office will be adequately spaced apart to ensure we maintain a recommended distance of six feet between employees, including during lunch and breaks. 
Site Access Restrictions
As the COVID-19 situation progresses, we are tightening the rules concerning visitors to our locations as follows: 
Regional Office Locations
In order to reduce the risk of infection to our staff and increase our resilience, we are limiting visitors to our sites to the extent possible. Our location access restrictions are implemented on a case-by-case basis by local health and safety officials as prescribed our business continuity plans. As a general rule, clients, vendors, job candidates and other visitors are not to be invited to and are not permitted inside any Fujitsu officelocation without the express approval of the site's respective business unit or functional head. 
Enhanced Hygiene
Our facilities teams are implementing additional and more-frequent cleaning regimens, especially in highly populated and high-traffic areas. This includes heightened levels of cleaning and disinfecting of frequently touched surfaces including tables, doorknobs, light switches, countertops, handles, desks, phones, keyboards, toilets, faucets and sinks. Furthermore, our employees have been instructed to continue practicing good hygiene and infection control in the office and beyond. This includes hand-washing and hand sanitizer guidelines, as well as instructions on how to minimize exposure to infection. Our GDCs have adopted further measures, equipping transport facilities and office entry points with hand sanitizers and commencing deep cleaning and regular fumigation regimes. 
We've also enacted a rigorous communication across the Fujitsu Group to share the latest information on our business continuity plan implementation and preventive measures against COVID -19. This includes emails, intranet sites, FAQs, posters and hygiene guidelines on employees' lock screen's in each office. 
Travel Restrictions
Fujitsu has prohibited international business travel until further notice. In addition, all non-essential national business travel is being deferred or canceled, and any exceptions must be approved by the business unit or functional head of the travel requestor. Fujitsu will continue to comply with all local and federal government travel restrictions, which are rapidly-changing and may necessitate more rigorous controls in due course.  
Self-isolation
In line with CDC recommendations, we've put in place guidelines for self-isolation. Employees who do not feel well are being asked to stay home, while employees with a fever are further prohibited from entering Fujitsu offices.

Employees requested to self-isolate by the health authorities or as a result of state authority or Fujitsu guidance, should adhere to the following: 
Make contact with the line manager at the earliest opportunity
Agree a new work pattern with the manager
Follow advice from the health authority, which may include the following instructions:
Stay at home and do not go to work, school or public places
Do not use public transport or taxis
Try to avoid visitors coming to your home (with the exception of friends, family or food and goods delivery)
Self-isolate for 14 days to help reduce the possible spread of infection
Consult local health authority for additional guidelines on coping with self-isolation

If an employee tests positive and is confirmed to have COVID-19, the employee must contact his or her manager and self-quarantine for the incubation period of 14 days. The line manager is required to ask the following questions of his or her employee:
What is the primary base location?
Where on site is the employee based?
Does the employee work on a customer account and if so which one(s)?
Has the employee traveled to any other Fujitsu or customer sites in the last 14 days?
Can the employee provide a list of colleagues and clients with whom he or she has been in contact in the last 14 days?

For any confirmed cases of COVID-19 at the Fujitsu workplace, Fujitsu Caribbean will follow all guidance from the relevant national, state and provincial authorities for reporting, self-isolation and quarantine, and in compliance with federal and local disclosure and confidentiality requirements.  
SPECIFIC CONSIDERATION FOR DATACENTERS 
We are also taking additional measures to seek to maintain continuity of services and to protect, so far as reasonably practicable, the safety of our customers and staff at our data centres, including the following:
Increased core building cleaning across all data centre sites.
Additional measures to promote hygiene including positioning of hand sanitiser at key locations as well as informational posters on the importance of good hygiene.

Fujitsu has a specific Pandemic Plan for our data centres and we have assessed that we are currently in the 'Level 4 – 'Contain' phase of the plan. As per the expectations of this level of the Plan:
Fujitsu staff who do not need to access the data centre facilities will be working remotely. Critical maintenance will continue as needed.
Remote monitoring of data centre critical infrastructure and environment will continue on a 24x7 basis 
As Fujitsu data centre staff are cross-trained to perform key operational duties, a weekly onsite rotation has been implemented to maintain coverage and reduce the risk of exposure to the entire time
We have imposed restrictions to access to our sites for anyone who has a travel history subject to Fujitsu or government policy, displays any flu-like symptoms, or has had close contact with others who have the virus.
We have also postponed activities that are not essential or time-critical, such as tours, meetings and audits.
Should Fujitsu move to level 5 – "Sustain", additional data centre entry restrictions will be introduced to ensure that only essential staff and service personnel will gain access to the facilities.  
SPECIAL CONSIDERATIONS FOR THE USE OF SHARED EQUIPMENT 
When utilizing shared equipment, such as scanners, hot-desk computers, forklifts and other logistics equipment, personnel have been advised to follow the advice around hand cleaning and personal hygiene measures prior to and after usage. Managers of areas with such equipment are tasked to ensure that regular cleaning of that equipment occurs.
Our Retail customers have unique concerns and questions about how they can minimize the spread of disease, particularly as it relates to Point of Sale and Self Check-Out solutions. In addition to the general cleaning instructions Fujitsu provides in user manuals for specific products, below are ways to enhance equipment cleaning during this time*:    
Prepare a solution of 70% isopropyl alcohol and 30% water and place in a spray bottle. (Using full-strength rubbing alcohol can damage the display screens, both touch and non-touch, so please do not use a more concentrated version.)
Disinfect your touch screen systems and other LCD screens by spraying the solution on a microfiber cleaning cloth and using it to gently wipe the screens. (To avoid damage from liquid, never spray any cleaning solution directly onto your display, keyboard or any other piece of retail equipment.)
To disinfect plastics and metal components, you may use the same alcohol solution OR 70% isopropyl alcohol wipes to gently clean the hard, nonporous surfaces of your Fujitsu products that are in contact with humans (e.g., display housing, keyboard, mouse or other exterior surfaces).

*Note: Please do not use commercial glass cleaning products, bleach, abrasive cleaning brushes or pads, or aerosol sprays, as all may damage screens and other parts of your equipment.
Importantly, Fujitsu has provided lengthy guidance to its field engineers who service your retail equipment, on how to minimize risk of exposure, maintain our service delivery and interface with customers. All employees are instructed to stay home if they are unwell, and we have provided self-isolation guidance for employees who experience symptoms and/or have traveled to impacted countries. Furthermore, we have instructed all employees who have face-to-face interactions with customers to, at a minimum, comply with the policies and guidance established by our customers.
LOGISTICS SUPPLY CHAIN CONSIDERATIONS
Restoration of Logistics and Spares Management Platform

Fujitsu manages its spare parts inventory utilizing Microsoft Great Plains application. This application is hosted in our Tier III datacenter platform. This application and its databases are backed-up daily to storage locations in both Trinidad and Jamaica.  
If there is loss of access to Microsoft Dynamics Great Plains application hosted in the Trinidad datacenter as a result of natural disaster, environmental or man-made reasons then the procedure to restore the service is outlined below.
Spares allocated for the support of SLA customers within the territory are warehoused at the Fujitsu offices or at a Fujitsu subcontractor facilities. Under normal circumstances if an incident occurs the faulty equipment is replaced by a spare kept at the warehouse facility in support of the stipulated SLA. This spare from the warehouse facility is then replenished by an RMA replacement from the vendor. 
 Order Processing and Remote Support Capabilities
Each logistics agent has secure remote access to Fujitsu Caribbean network to process orders and engage stakeholders for or with updates. Additionally, accessibility to all agents during work hours is guaranteed with the use of CUGs, softphones, Unified communication and collaboration platform and personal contact numbers. 
The receipt of orders and the dispatching of spares are managed by a scheduled roster that ensures continuity and minimize delays or disruption in the event of an outage. 
The team works closely with our vendors and brokers to process and deliver customer orders. Should our ports be closed resulting in delivery delays of customer orders, Logistics will advise all stakeholders in an effort to set customer expectations.

Spares rebalancing/reallocation if access warehousing facility in any particular island is lost:
If access to the spares warehouse is lost in a particular territory then:
Notification will be provided to the customer by phone and email that the warehouse at the identified location is inaccessible.
Spares rebalancing/relocation will be triggered if the warehouse is in accessible for more than one (1) day. Required parts will be first sourced from locations that have multiple spare count of the device available.
As soon as conditions allows the spares will be shipped to the affected territory.
The customer will be kept up to date with periodic reports on the status of the shipment until it arrives at the final destination.
When access to the facility is regained then Fujitsu will ensure the original spares count is restored at the location that was inaccessible and the location(s) from which spares were shipped. 

MONITORING AND RESPONSE
We have implemented a local working group for the Latin America Region to continue to monitor the situation very carefully and are following the guidelines of the relevant national and international health authorities and those of the Fujitsu Corporation internationally. Should the situation escalate further, then Fujitsu is prepared to implement additional business continuity measures as appropriate.
We will follow control and response advice from the relevant Local Governments and Health Authorities in the event a case of the virus is confirmed at a Fujitsu workplace. In the event of self-isolation or building quarantine, including by directive from the Health Authority, Fujitsu BCP and technology allows for working from home for the majority of business activity. Alternatives will be implemented for scenarios where remote working is not practical.
SERVICE DELIVERY AND STAFF AUGMENTATION
Specific consideration for Service Delivery:
Service Desk 
The Fujitsu Service Desk, from Levels 1 through 3, is enabled to work remotely if needed.
Fujitsu will dynamically adjust our staff working arrangements  based on the evolving situation.
Engagement methods to reach our Service Desk via telephone, email and web portal remain unchanged.

Remote Infrastructure Managed Services 
Remote management of your IT environment continue unchanged. 
Secure measures are in place for remote engineers to access the management toolset and environments in accordance with our security access policies.
 
SLA Support / On-site Activities
As far as possible, Fujitsu will exhaust remote troubleshooting and repair options in place of site visits. 
Where remote remediation is not possible, Fujitsu will make the necessary arrangements to  conduct on-site visits in accordance with your service agreement and the following temporary conditions:
Fujitsu resources will visit sites with personal protective equipment. This includes face masks and latex gloves at a minimum
Your site shall allow adequate personal space for Fujitsu resources to conduct their responsibilities, especially in close quarters. Social Distancing measures have been proven to slow the spread of the virus. Unless mandated by the task at hand, persons should be at least 6-feet away from each other.
Either party may refuse to proceed with a planned activity if  either party appears visibly ill. Such instances should be reported immediately to the Service Account Manager at Fujitsu for further guidance.
Any known or suspected COVID-19 contamination of a site should be declared to Fujitsu before work is performed and some assurance of the sanitation activities provided to Fujitsu. 

Implementations
Fujitsu Project Managers will continue to manage all implementation delivery activities
PMs will advise on possible impacts due to the COVID19 pandemic and provide mitigation plans 
All project meetings will be restricted to web conferencing meetings
Project Delivery will be governed by the regulations put in place by local governments and health authorities as well as the on 

Staff Augmentation
Fujitsu are working with all our staff augmentation customers to ensure that they have implemented  similar regimes to ensure our staff safety
Where possible customers should allow Fujitsu staff to work remotely by providing the necessary secure remote access

These guidelines will be updated on a regular basis to reflect new developments and additional measures that are put in place. If you have any important questions that are not addressed within this document, please do not hesitate to contact your account representative directly.