FAQs - Frequently Asked Questions
Have a question about the Fujitsu Data Centres? Frequently asked questions and the answers to them have been listed here.
Fujitsu's Data Centre's are world class, purpose built facilities that were created with the customer in mind. Data Centre's can help with a number of different issues that many businesses face. Whether it is to reduce capital investment, reduce the operational headache & risk, or increase the levels of service with improved availability, security and efficiency,

We welcome all organisations from both the public and private sector, big or small, we will have a solution that meets your needs

Fujitsu operates 6 strategic Data Centres around Australia. These locations include multiple sites in Sydney as well as Centres in Brisbane, Victoria and Perth. If there is a location that meets your requirements, then Fujitsu would be very happy to work up a solution and the type of service that scales with your business needs.

Fujitsu offers a range of Data Centre service for installations from half racks to an entire private technical suite.

We operate a metered power model so you will only be charged for the power and cooling you consume as this is measured at a rack or suite level

As our data centres are carrier neutral, you have complete freedom to choose the carrier that best suits your requirements.

Fujitsu is the perfect partner for providing highly secure Data Centre services. We pride ourselves on operational excellence and all of our processes and procedures are consistent across all of our facilities.
Security is at the forefront of what we do. All of our Data Centres are ISO27001 accredited and is supported by stringent access control policies and procedures, 24/7 security guards, man traps, biometric readers and proximity cards that restrict access to specific areas, perimeter fencing, anti-ram barriers and full internal and external CCTV coverage.

We obviously like to promote Fujitsu first but we do accommodate all other vendors.

You have the choice, we can provide them or you can supply your own for use in your private suite.

Yes, we can provide this service on a 24/7 basis. We can offer this in 2 levels. The first level will consist of basic activities such as server reboots, visual verification, third party escorting and tape handling and we can offer a second level which will typically be activities such as cable patching, installations, component swapouts for example. This can be engaged via your Fujitsu contact.

We provide both A and B feeds to all customer racks in the data hall so if your collocating your equipment in a Fujitsu Data Centre then it's your responsibility to make sure that you use them. Where a single power feed is installed, we recommend that it be connected to an appropriately specified Automatic Transfer Switch (ATS).

Is being green and environmentally friendly important to you? Absolutely! Fujitsu prides itself on being a socially responsible organisation. We are committed to making our data centres as energy efficient as possible. Fujitsu Australia was awarded the country's first fully NABERS rated data centre portfolio across its six Australian centres.
We have a dedicated team for improving DC efficiency for ourselves and customers. Energy consumption is now a fundamental part of the costs of running a data centre, contributing around 30-40% of the total cost. Achieving a sustainable reduction in energy bills is a key driver for any business.

PUE & DCIE monitored and reported
High performance closed loop chilled water systems
Rain water re-use for grounds and gardens
Sensor lighting installed in data hall

Learn more about Fujitsu Data Centre Sustainability.
Gavin Dudley – Head of Portfolio, Data Centre Services
As our Head of Portfolio, Data Centres, Gavin will be responsible for fast-tracking the growth of Fujitsu's Data Center business within the Oceania region.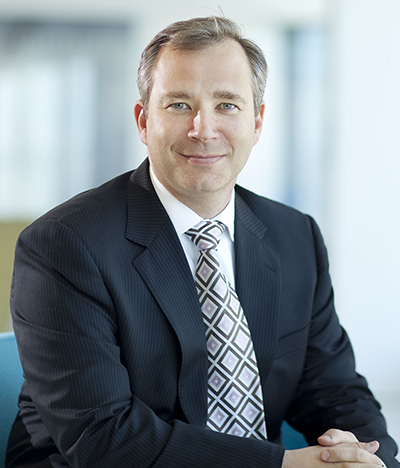 Get in touch
Let us assist you in solving your business challenges.
Thank you. We have received your request and will get back to you shortly.
Fujitsu Australia acknowledges all Aboriginal and Torres Strait Islander Traditional Custodians of Country and recognises their continuing connection to land, sea, culture, and community. We pay our respects to Elders past and present.