XBRL Messenger Software
XBRL Messenger is a suite of API's that enable the transformation of financial data according to a taxonomy into an XBRL report. The API's allow software developers to rapidly make their applications XBRL compliant without the need for specialist XBRL skills.
XBRL Messenger is a new and updated release of the SBR XBRL Processor developed for the Australian Standard Business Reporting (SBR) initiative in 2010.
Having been developed specifically for SBR taxonomies, it is the ideal solution for organisations which need to comply with SBR2 for B2G reporting and SuperStream for B2B transactions , such as Member Rollover and Member Contributions.
Benefits of XBRL Messenger software from Fujitsu

Requires no knowledge of XBRL

Needs minimal training

Proven SBR2 and SuperStream compliant solution

Dramatically shortens implementation time

Lowers development and maintenance costs

Available for both Java and .NET
In conjunction with our ebMS3 Messenger product, XBRL Messenger provides an end-to-end solution for helping businesses comply with the Australian Government's SBR, STP and SuperStream initiatives.
XBRL Messenger, suitable for all SBR2 reporting and SuperStream
This new release includes:
Performance improvements to the underlying processing engine (less memory needed and faster processing). 
SAX parser mode now available, thereby further reducing memory usage and increased performance. 
Performance improvements for large instance documents which include many dimensional contexts. 
Support for XBRL Formula to create business validation rules (avoids the need to use external rules engines such as Schematron). 
Updated sample applications for SBR and SuperStream taxonomies. 
Support for the XBRL Table Linkbase specification. 
Support for Extensible Enumeration 1.0, Generic Link 1.0 and Generic Preferred Label 1.0 specifications. 
Support for Taxonomy Packages 1.0 and XBRL Streaming Extensions Module 1.0 Specifications.
Why choose Fujitsu for SBR2 and SuperStream software?
We are the leading vendor of XBRL software in Australia.
Fujitsu developed the SBR XBRL Processor at the request of the Australian Government's Standard Business Reporting (SBR) program.
Our solution helps the finance sector to minimise the risks and costs associated with the transition to SBR and SuperStream by eliminating the need for significant XBRL skills.
In Australia, our customers include 14 government agencies (e.g. ATO, ASIC, APRA, etc.) who have successfully used our SBR-compliant XBRL software solution since 2009. In the commercial sector, our software has been licensed by over 100 organisations, including some of the largest wealth management companies in Australia.
Internationally, our software has been employed by over 100 institutions and companies in 34 countries, including the Bank of Spain, Tokyo Stock Exchange and the U.S. Securities and Exchange Commission (SEC).
We are a key member of the OASIS ebMS 3.0/AS4 technical committee.
Request your free evaluation copy now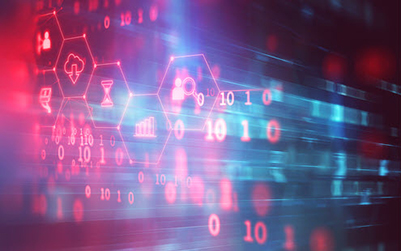 Our evaluation software is not available for personal use therefore only company email addresses will be accepted - i.e. we cannot accept requests where Hotmail, Gmail, Yahoo, etc. email addresses are provided on this form.
Please complete all fields indicated with *
Please confirm the entire form and check that your details are correct before sending.
Get in touch
XBRL Messenger - Evaluation Request Form
Thank you. We have received your request and will get back to you shortly.
To find out how we can service your requirements please contact us for free information, with no obligation!
Email us at xbrl@au.fujitsu.com
Fujitsu Australia acknowledges all Aboriginal and Torres Strait Islander Traditional Custodians of Country and recognises their continuing connection to land, sea, culture, and community. We pay our respects to Elders past and present.