Graduate Program Overview
We want our Graduates to shape our tomorrow.
Throughout the 12 month Program, Graduates are hired into streams and undertake job specific learning experiences, tailored training modules with their cohort and short-term assignments. The blended learning model integrates onsite sessions, virtual modules, project based learning and self-paced learning. Our framework is designed to develop you both personally and professionally.
Graduate Community
Our Graduate community is tight-knit, social and friendly. At the start of the Program you will be assigned a buddy from our Graduate Alumni Community to provide additional support and act as a sounding board for any questions. There are also a number of social clubs, initiatives and activities formed by employees that can assist you in strengthening and expanding your professional network.
Every employee has a manager. This is your first point of contact for everything related to work. You will meet with your manager in informal weekly 1:1 sessions to discuss your workload, engagement and performance.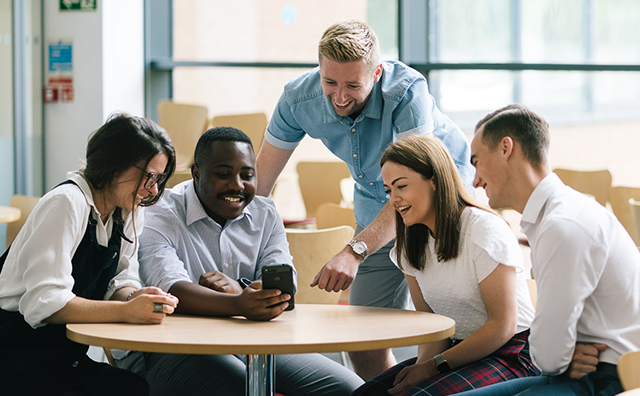 Program Kick-Off
An introduction to our company, strategy, values and operating model. You will gain an understanding of role, expectations and how you will fit into Fujitsu. It is a great opportunity to meet your Graduate cohort face-to-face!

90 Day Skills Academy
Across these 90 days you will build your confidence in basic business etiquette and human skills such as communication and presentation through virtual self-paced learning.

Graduate Strengths
You will gain an insight into our Gallup Strengths model - learning about your unique talent DNA, owning your Top 5 Strengths, identifying blind spots and understanding how to maximise what you're good at.

Fujitsu Fundamentals
Understanding Fujitsu's strategy, goals, key customers and competitors. You will work virtually across locations in project groups and interact with experts across the business.

Agile Training & Business Pitch
You will apply agile training to work on a real life business challenge, work virtually across locations in project groups and pitch back to challenge owners and peers.

Future Focus & Personal Impact
Prior to Graduating it's time to review your career goals, core work values and personal development plan. This is a self-paced assignment where you will identify a business challenge to research based on your current team and future role.

Graduation Send-Off
At the end of your Graduate journey it's time to reflect on your learnings over the course of the Program, celebrate the achievements of your cohort and present your final self-paced assignment.
Fujitsu Australia acknowledges all Aboriginal and Torres Strait Islander Traditional Custodians of Country and recognises their continuing connection to land, sea, culture, and community. We pay our respects to Elders past and present.