Fully utilizing IoT inside large plants, connecting people, machines and processes to prepare for the future
With the call for Industry 4.0 and smart manufacturing, initiatives for next-generation manufacturing are being energized. Siam City Cement (SCCC) chose Fujitsu to deliver IoT technologies for its Digital Connected Plant to improve production efficiency. The CEO of SCCC's IT subsidiary INSEE Digital, Ittaya Sirivasukarn, made a guest speech at Fujitsu World Tour Asia Conference 2017 in Bangkok, Thailand in November 2017.
Siam City Cement, a major Thai cement manufacturer, is currently building its "Digital Connected Plant", at their plant in Thailand. Utilizing IoT (Internet of Things) technologies the company aims to network manufacturing machinery and equipment within the plant, and connect people, machines and processes to understand the plant's operating status in real-time, and capably control the whole factory to improve production efficiency.
Society continues to change toward the future. For instance, Thailand is heading toward an aging society. Within about 10 years, issues associated with an aging society will become prominent in Thailand. It will change lifestyles, work styles and markets. When we look inside factories, there is a possibility that there could labor and other resource shortages in the future.
"For Siam city Cement to survive in the market for another 10 years and beyond, the business itself has to be re-evaluated with the changes of time. Innovation is essential," says Sirivasukarn. The company needs to build a structure for efficient production, respond to market changes quickly and continue providing new value to clients. Backed by these ideas, the company started its digital reform.
Digital Connected Plant is the epitome of the Industry 4.0 Siam City Cement is aiming for
By delivering its Digital Connected Plant and rolling it out across Asia, divisions within Thailand can be digitally connected to overseas experts. Understanding the production level of the plant and operational status of the equipment and sharing such information enables problems to be detected early on, damage to be predicted and such problems can be tackled quickly (Fig. 1). The plant will be able to improve production efficiency and reduce unnecessary costs. Market changes can instantly be detected, and automation will replace the shortage of resources associated with an aging society.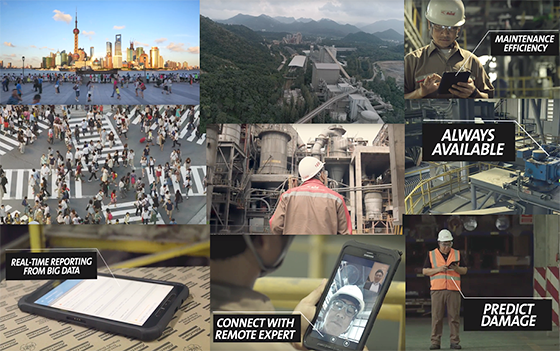 Fig. 1 Siam City Cement's Digital Connected Plant
"This is how Siam City Cement sees Industry 4.0," says Sirivasukarn. "In a few years' time, we will have much more advanced equipment. Automation by artificial intelligence may have been achieved. However, if we want to make good use of the equipment, we must cause machines to learn to operate appropriately in each situation. The more frequently the machine learns, and the more time it spends on learning, the smarter the machine will get. This is why we have to start working on Industry 4.0 starting now." (Sirivasukarn)
Sirivasukarn continues: "Digital Connected Plant is our important strength and drives business." If people, machines and processes can all be digitally connected, much information can be obtained. Using that information will speed up the decision-making process, making it possible for people to move on to the next action appropriately and dynamically.
Sirivasukarn also points out "The important thing when putting Industry 4.0 into practice is raising people's skills." This is because ultimately it is people who will take action. Not only is it vital to improve the skills of machines, it is also vital to raise skill level of the people who operate them. "Of course, the company needs to carefully re-examine its human resources strategy and change." (Sirivasukarn)
The key is IT/OT convergence and central management of information
To proceed with the Digital Connected Plant, Siam City Cement has carried out the following five initiatives (Fig. 2).
(1) Digitally connected the whole plant
(2) Mobile device usage for inspection patrols
(3) Integrate IT (information technologies) and OT (operational technologies)
(4) Create a system to manage vendors and information
(5) Set up a remote operation center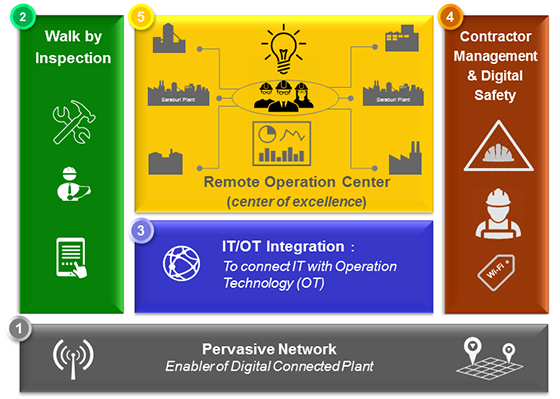 Fig. 2 Initiatives Siam City Cement has carried out for Industry 4.0
Connecting the whole plant (1) is about building a platform. The Digital Connected Plant will be possible by digitally connecting every corner of the huge plant.
Digital devices have been deployed for inspection patrols (2), allowing operators to detect the internal state of equipment by checking noise and other factors.
Integrating IT and OT (3) will be useful for managing signs of trouble. If operators can instantly see which machine is broken or where the problem lies, the time it takes to inspect and repair the machine can be reduced and the enormous repair costs arising from such machine trouble can be avoided.
Management of vendors (4) will be useful as it will eliminate the process of purchasing vital materials and making payments to vendors, and will help avoid such problems as missed payments. It will also mean stronger legal compliance.
The remote operation center (5) is a place where information will be centralized. Everything relating to the plant will be under the center's control.
By creating these systems, problems such as broken equipment can be reduced, and spare parts that had been kept for such emergencies are no longer necessary. Processes can also be simplified and employee safety can be improved.
For more information on how Fujitsu can help your manufacturing firm transform into a smart factory, contact us today.