Fujitsu Thailand to Sign Agreement with QTFT to Jointly Deliver Quantum-Inspired Technology with Digital Annealer for First Time in Thailand
Bangkok, Thailand, December 2, 2021 - Fujitsu (Thailand) Co., Ltd, today announced a signing ceremony for a joint agreement with Quantum Technology Foundation (Thailand) (QTFT) to collaborate as a service provider to solve combinatorial optimization problems in the Thailand market leveraging Fujitsu's quantum-inspired Digital Annealer technology.
Mr. Toshiro Miura, Managing Director of Fujitsu (Thailand) Co., Ltd., stated "For the first time in Thailand, companies will be able to leverage state-of-the-art computing technology specifically designed for solving combinatorial optimization problems, allowing them to quickly find the optimal solution among various combinations of factors and variables in the real world by using minimum resources such as time, people and costs. By combining Fujitsu's proprietary Quantum-Inspired computing technology called 'Digital Annealer' and specialized software developed by QTFT, the two companies will help organizations in various industries solve their business problems more effectively and boost the overall productivity and competitiveness of Thailand's industry."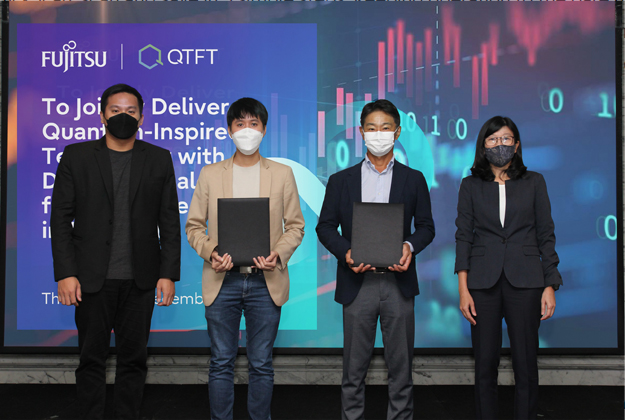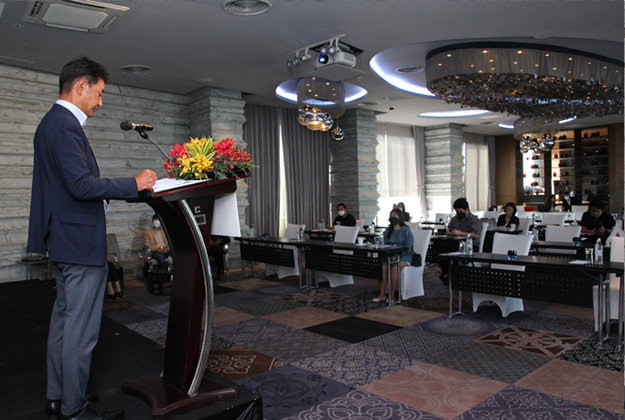 Ms. Kanokkamon Laohaburanakit, Head of Sales, Fujitsu (Thailand) Co., Ltd., said "This collaboration aims to deliver solutions based on Quantum-Inspired technology, enabling organizations in both public and private sectors to take advantage of quantum concepts before quantum technology can be fully used. In fact, this cooperation can be considered as a starting point and foundation that allow Thailand businesses to smoothly transition to the quantum era in the future. By combining technology expertise of both companies, we will help solve combinatorial optimization problems to achieve optimal business solutions. This is a starting point for introducing quantum technology principles into business processes. Fujitsu developed the Digital Annealing Unit (DAU) in its lab and commercialized this dedicated processor as Digital Annealer, available to customers since May 2018. The second generation of this service delivers 9,192k bits scale, and the latest third generation expands the scale to 100,000 bits at present.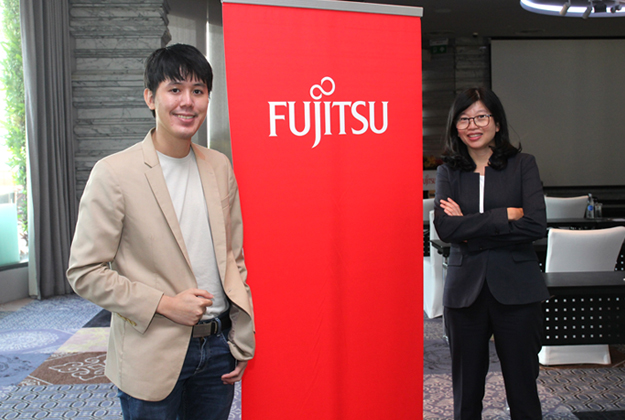 "This collaboration with QTFT is meant to prepare Thai businesses in the field of quantum technology as this technology will affect various aspects of each sector in the future. It has been noted that leaders from major economic powers are planning to take advantage of quantum technology broadly and seriously. This cooperation will help create opportunities and increase competitiveness in the global market for Thai businesses. Meanwhile, the Thai government will get ready to properly deal with quantum technology as comparable to other countries. Fujitsu has offered Digital Annealer for solving large-scale combinatorial optimization problems. To solve these problems, FTH and QTFT will work together to help design systems and algorithms to operate on quantum principles so as to achieve the best results while using the least resources in accordance with business requirements. This will provide competitive advantages and security to organizations."
Currently, six core technology solutions are being offered: 1) Logistics & Warehousing Optimization 2) Drug Discovery, 3) Portfolio Management, 4) Manufacturing Optimization 5) Supply Chain Optimization, and 6) Energy Management Optimization.
"For example, we can use Digital Annealer for route optimization, which is very important for organizations in several industries today. Higher fuel prices will negatively affect the bottom line and operating costs of businesses if the distribution routing of goods and services is not operating as optimally as possible. Therefore, this service was built to improve the delivery of goods and services to multiple destinations. There are several conditions and constraints that the route organizer must pay attention to, for instance, the system must be able to suggest appropriate routes and travel orders to achieve the shortest driving distance so as to save operating expenses and fuel costs as much as possible. With Digital Annealer, such solutions take less time to process than using a universal computer." said Ms. Kanokkamon.
Dr. Jirawat Tangpanitanon, CEO & Co-founder of Quantum Technology Foundation (Thailand), which provides consulting and development services for quantum technology, said "QTFT is excited to work with FTH to drive both public and private organizations in Thailand into the quantum era, QTFT is the first quantum startup in Thailand, and it gathers quantum technology experts at Ph.D. C level from leading educational institutions around the world such as the University of Cambridge, Massachusetts Institute of Technology, Harvard University and others.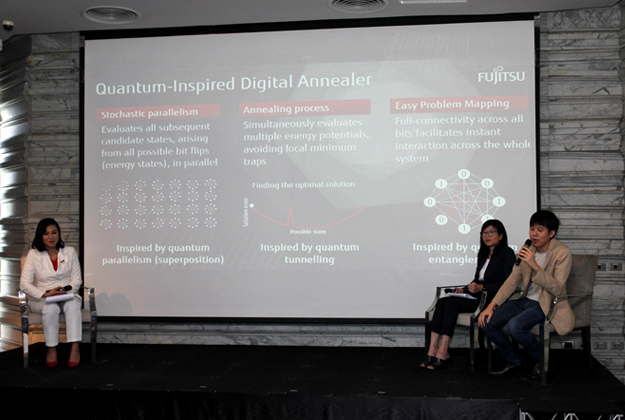 "In terms of technology, quantum will be the next era to digital, just like the transition from analog to digital. With the change of era, there will always be new business opportunities that are unpredictable, and some businesses that fail and die. While quantum computers are still in development, Fujitsu's Digital Annealer inspired by quantum phenomena, is the first stepping stone that will allow organizations to enter the quantum age. It will help organizations understand the benefits of quantum theory through various case studies in the real-world situations, while adding business value. This collaboration marks the first time that a global technology company such as Fujitsu has partnered with a Thai startup to help propel organizations in Thailand into the quantum era officially."
About Fujitsu
Fujitsu is the leading Japanese information and communication technology (ICT) company offering a full range of technology products, solutions and services. Approximately 126,000 Fujitsu people support customers in more than 100 countries. We use our experience and the power of ICT to shape the future of society with our customers. Fujitsu Limited (TSE:6702) reported consolidated revenues of 3.6 trillion yen (US$34 billion) for the fiscal year ended March 31, 2021. For more information, please see : www.fujitsu.com.
About Fujitsu (Thailand) Co., Ltd.
Fujitsu (Thailand) Co., Ltd. provides the highest standards in IT solutions and services, with a team of highly qualified and motivated technical professionals. FTH, incorporated in Thailand in September 1990, provides a wide range of computer and telecommunication products and solutions for manufacturing, education, retail, banking and other business sectors. We also offer a full range of services such as consulting, system design and development, network design, help desk, training, system installation, and maintenance. For more information, please see: http://www.fujitsu.com/th/en/
Media Contact
Wanpen Kitiboonyarassamee
PR & Marketing Communication Department
Phone:
+66 (0) 2302-1778
Fax:
+66 (0) 2302-1555
E-mail:
wanpen@th.fujitsu.com
Company:
Fujitsu (Thailand) Co., Ltd.