<!-Subtext (optional)->
Superpowers for a new generation of sustainable manufacturers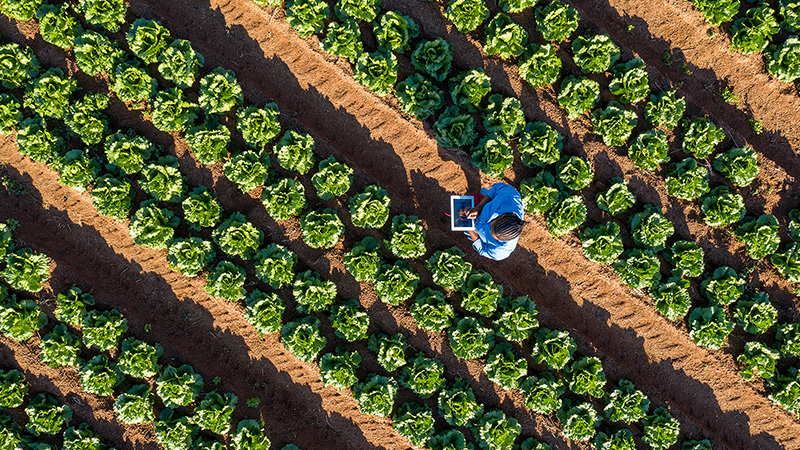 Industry 4.0 and the rise of the smart factory
Manufacturing is entering a period of radical change and transformation. Industry 4.0, which focuses on virtualization, decentralization, real-time capabilities, service orientation, and modularity, is the next phase of digitalization in manufacturing.
It's a new approach that uses hyperconnected technologies to better understand operations and transform working with partners, suppliers and customers. It combines traditional production processes with innovative technologies such as IoT and AI to improve connectivity, communication, and automation.
At the heart of Industry 4.0 is the smart factory where machine intelligence, advanced networking, and real-time controls enable manufacturers to respond to disruptive trends, enter new markets, deliver better products, and get ahead of operational challenges such as equipment maintenance and factory downtime.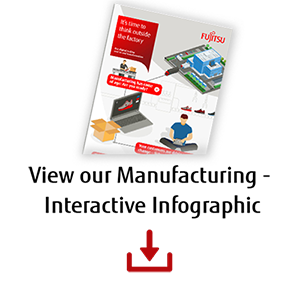 It's time to think outside the factory
Manufacturing is being transformed by digital technologies and rising volumes of data, which the entire sector needs to think and act differently. A narrow focus on what happens inside the factory will slow digital transformation. It's vital to think about the entire end-to-end ecosystem – from supply chains to customer outcomes. And it's the customers who are driving change. It's vital to respond quickly to their rapidly evolving needs.
Key factors in digital factory transformation: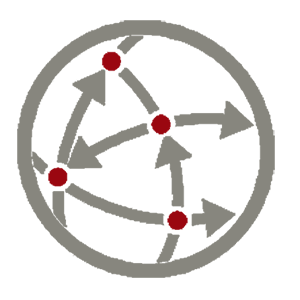 Connectivity - processes, machines, and people are connected to improve efficiency.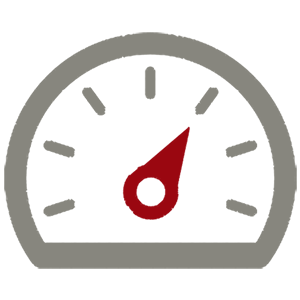 Optimization - high levels of automation to increase uptime and productivity..
Agility - configurable factory layouts and implementation of product changes in real-time.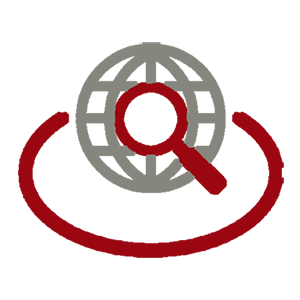 Transparency - visibility across all operations to allow real-time decision making.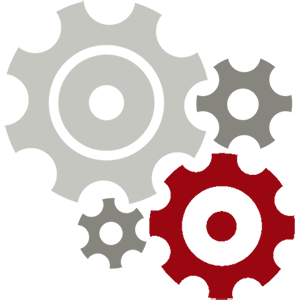 Proactive – automated re-stocking, fault detection, and safety monitoring.
Fujitsu intelligent manufacturing solutions
As a world-class manufacturer with 50 years of experience itself, we understand the challenges you face on the road to digital factory transformation. Using our own and partner technologies and connected solutions we are continuously optimizing our own manufacturing and operating environment.
We know how to apply new technologies such as IoT, AI, machine-learning, RPA and Cloud services. Connecting industrial machines and devices to the internet through the Cloud is a major step in simplifying business processes, and with our range of trusted cloud solutions, we make it easy for you to adopt Cloud in a cost-effective and well-governed way.
From sourcing, procurement, processing, and manufacturing, to distribution, warehousing, customer service, and sales, we can help you to improve efficiency, increase throughput, reduce inventory, view processes, and address production bottlenecks in real-time.
Our range of solutions includes:
Predictive Maintenance
With our Intelligent Engineering approach, we deliver proactive support that's focused on business outcomes. Using analytics, we predict potential problems and resolve them before they become issues to ensure that your business remains up and running.
Intelligent Dashboard
With our Fujitsu Intelligent Dashboard, we provide a window on manufacturing optimization. Dashboard delivers a single real-time view of your entire operation, with management reporting and drill down to machines and processes for root cause analysis.
SAP Manufacturing Solutions
We have wide-ranging experience in the design and implementation of SAP platforms and services for global manufacturers. We can help you monitor, control, and optimize your production processes.
Cloud-Based Services
With our Fujitsu Cloud services and solutions, we help you to transform how you operate, integrate into supply chains and make products. We work with you to co-create a solution to reduce costs and increase your competitive edge.
Digital Supply Chain  
With our Fujitsu GlobeRanger suite of solutions, we ensure end-to-end supply chain visibility, traceability, security, and efficiency – from goods in right through to customer delivery.
Enterprise Service Management (ESM) 
With our ServiceNow offering, we help global manufacturers deliver business services smarter, better and faster. ServiceNow enables the journey to the smart factory by leveraging automation, improving IT service management and reducing reporting complexity.
Workplace Services
With Workplace Anywhere we connect people, data, applications, processes, and devices in a secure way. We offer a blended managed service that provides access to traditional, virtual and mobile to deliver an agile and connected workforce.
Security
We work in partnership with world-leading security vendors including; Log Rhythm, Symantec, Forcepoint, Check Point, becrypt, McAfee, Juniper, and Proofpoint. We are experts in protecting systems, processes and customer data.
Platform for Digital Business 
With our digital Platform-as-a-Service - RunMyProcess we deliver end-to-end digital systems that connect people, software and things to transform your manufacturing operation.
Wearables - Worker Safety
With our Fujitsu Ubiquitousware range, we enable you to better manage workforce safety. Workers are monitored in real-time and the biometric data collected can be used to deliver safety improvements.
Robotic Process Automation (RPA)
With Fujitsu Robotic Process Automation, you can increase your operational efficiency, deliver productivity improvements, minimize costs, reduce human error, and enhance your customer experience.
Artifitial Intelligence (AI) and IoT
By combining the power of IoT with digital technologies, AI, and network solutions we deliver a 360-degree view of how your business is running and performing 24/7. We connect objects across your entire manufacturing operation enabling you to automate processes, anticipate issues, and build better products.
Why choose Fujitsu as your manufacturing technology partner?
We are an experienced manufacturer and IT services provider with a proven track record of delivering digital solutions that improve efficiency, increase throughput, and reduce inventory. Our smart manufacturing solutions underpin digitalization.
We work in close partnership with you to co-create the most effective solution. Through the implementation of data analytics, mobility technology, and machine-to-machine connectivity, we enable you to gain insight from the operational data that you generate every day. We help you to transform processes and proactively manage all aspects of your manufacturing operation - live and in real-time.
Your vision and Fujitsu. Together we can change the world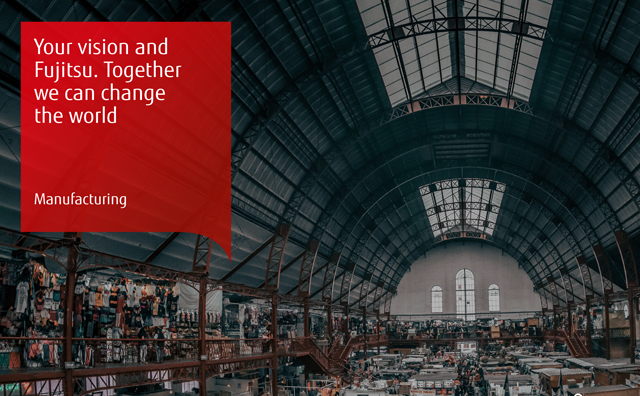 See how our customers solved their challenges
How has Fujitsu manufacturing technology solved customers' maintenance issues?