Fujitsu Application Transformation Services
Application transformation is now a business priority, not a choice
Within business today, digital technologies offer a world of new opportunities to innovate, create efficiencies, enhance quality, and improve the customer experience. The pace of change is accelerating, and for legacy organizations looking to compete with more data-centric and agile market entrants, the transformation of incompatible legacy applications has become a priority.
Multi-cloud, combined with new capabilities such as; IoT, AI, Quantum-Inspired computing, and blockchain provide a wealth of opportunities to create new products, services, and business models. However, the question is, when transitioning to take advantage of these new technologies, should you leverage multi-cloud, transform existing applications or build new, cloud-native applications?
Move, transform, build or evolve?
Whatever your business sector, Fujitsu can help you to develop the right business application strategy – whether that's to migrate, transform or build.
Using a combination of end-to-end frameworks, automated tools and a unique IP, we rapidly assess your existing business applications, databases, business rules, and infrastructure before recommending a strategy and outlining the ROI in terms of cost, risk reduction and value to your business.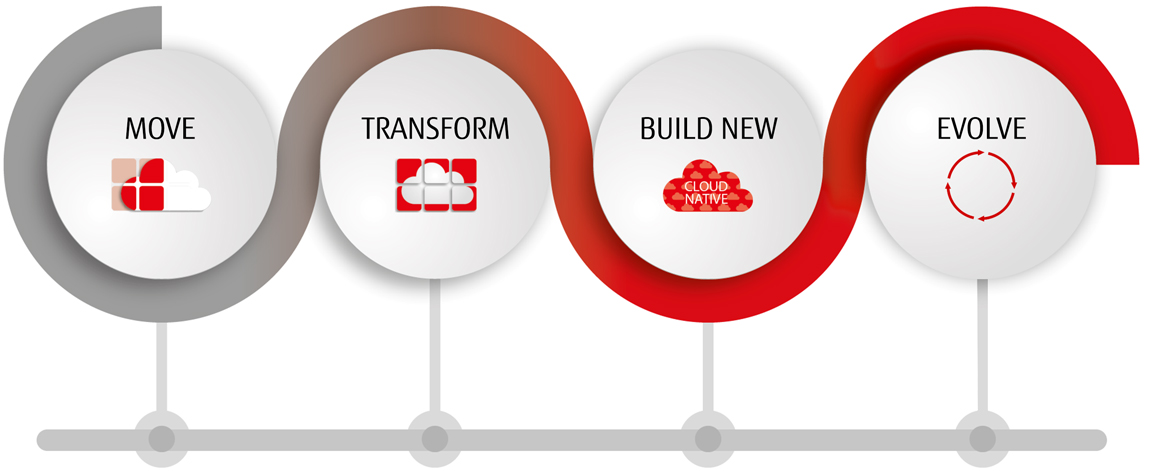 We use proven, low-risk methodology to move applications to a multi-cloud environment
We make structural changes to the architecture of the application, applying APIs, integration and a microservices-based architecture
We build new, cloud-native business-critical applications as well as multi-experience/Low-code applications for the rapid creation of new business solutions.
We continually optimize and evolve your applications to meet your needs today and tomorrow
Reshape your Applications
Organizations need to fully exploit the functionality of their legacy investments while rapidly creating new capabilities to generate new opportunities. Our Application Transformation Services empower our customers to reshape themselves for a changing world, enabling you to deliver real value into the business on a continuous basis.
Co-creating with Fujitsu - overcoming the complexity of application transformation.
At Fujitsu, we take a consultation-led approach to application transformation. We work with you to assess your applications estate and co-create a transformation strategy aligned to your business goals - whether that's to reduce TCO, optimize ROI, digitize, reduce complexity, or disrupt your industry.
Your business goals are our business goals

Co-create and
envision

Leverage data and
drive business value

Apply the right
strategy

Continuous
optimisation
Our application transformation services cover all stages of the application lifecycle; from identifying new business outcomes and developing new applications, through to application modernization, application integration, application management and maintenance.
Working with you, we accelerate DevOps and service transformation. We have a proven track record in application modernization and integration, business systems, and Cloud services, and can migrate your ageing infrastructure to a modern digital platform.
Your business goals are our goals. With a contractual framework that's based on business outcomes and not time and materials, you can rest assured our focus will remain firmly fixed on delivering improved customer experiences.
Cloud Applications and Data Driven Services
We've brought our best minds together to provide you with short overviews of the critical issues you need to think about as you seek to transform your applications to meet the demands of 21st century society.
Multi-cloud transformation
Cloud Native Development
DevOps Automation
Legacy Modernization via APIs
Data Driven Processes
Read more about these key topics that will impact your organization in one way or another.
Why choose Fujitsu as your application transformation partner?
At Fujitsu, we have a proven track record of transforming and integrating applications, business systems, and cloud services. We manage and support systems with millions of users around the globe, and understand the complexity involved in digital transformation.
We're a technology partner that delivers solutions 'with you' and not 'to you'. We work with you to co-create solutions that reduce costs and re-deploy skilled people – enabling you to move staff away from maintaining traditional systems to new products and digital service innovation.
With our engineering expertise and global partner ecosystem of technology vendors, academia and start-ups, we are able to exploit the potential of IoT, AI and automation to remove any risk from your business transformation. Using Human Centric Experience Design Methodology, we apply customer-centric thinking to generate customer insights and translate them into product features and services.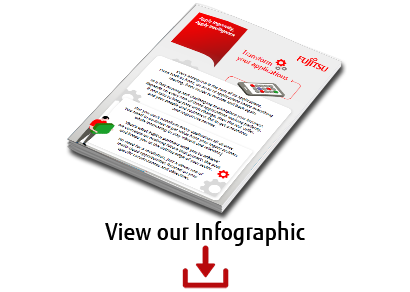 Apply Ingenuity, Apply Intelligence.
Transform your Applications
Every enterprise is the sum of its applications. From back to front, an array of applications keeps everything moving, from inside to outside and back again. Focus on business continuity is vital. Every enterprise needs to be agile, not just to compete, but to cope with the ebb and flow of events. But you can't transform every application all at once. You need to continue to get value from your legacy systems while innovating to stay vibrant and relevant. Fujitsu applies intelligence & ingenuity to help you make the most of what you've got.
Find out how we have helped our customers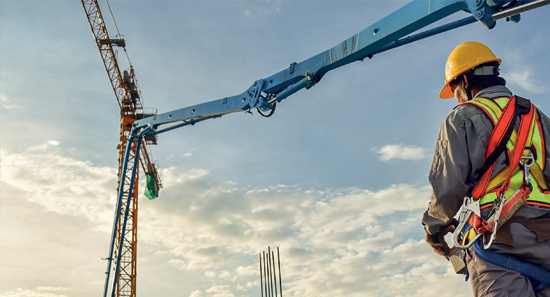 CITB, construction industry training specialist
"Fujitsu delivered a solution that provides minimal disruption, optimal availability and maximum user productivity. Its professional approach has ensured this project delivered its outcomes, even in the face of challenging deadlines." CITB
Read more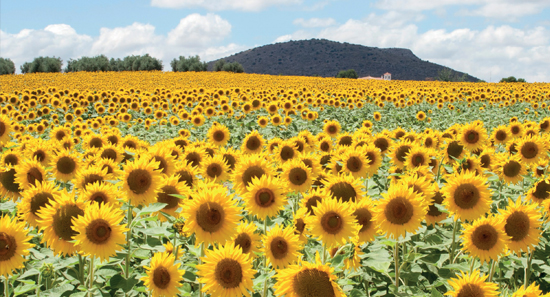 Government of the Autonomous Community of Andalusia​
The Government of the Autonomous Community of Andalusia implements a flexible development service based on the Agile methodology


Read more
Application Transformation Insights