Fujitsu Asia launches ScanSnap iX1300, a model that balances size and performance, to adapt to a changing lifestyle
Fujitsu Asia
Singapore, October 05, 2021
Fujitsu Asia, today announced the release of ScanSnap iX1300, the addition to the ScanSnap Series, befitting for individuals and businesses, with multi-functionalities in a small footprint.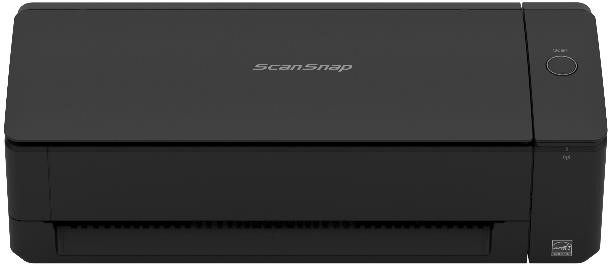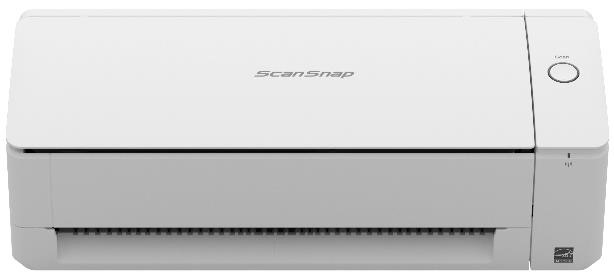 Ever had the experience of needing to share a document quickly or had trouble locating a document when working remotely? With hybrid working styles becoming a common mainstream nowadays, be it working from office, from home or from public, co-working spaces, ScanSnap iX1300, compact but multi-functional, creates a better balance between work and life. Choose continual, high-speed scanning of A4-size documents (Color, duplex, 200/300dpi, 30 ppm/60 ipm), or scan various types of documents such as A3 size bi-folded documents, and business cards; ScanSnap iX1300 executes both methods for scanning with its compact footprint. With Wi-Fi support, scan and save directly to your favorite cloud services1 or your PC and smart devices comfortably so that after-scan organization is not a burden.
Key Features
Simple, Speedy, and Compact
ScanSnap iX1300 continues to offer the all-familiar "one-touch" simple operations, supports Wi-Fi 2.4GHz with multiple functions to boost efficiency, contained within its compact footprint that needs only a practical, A4 size document space. Place anywhere nearby your work area such as in your living room, on your dining table, constrained workspaces at home or in office; and enjoy stress-free, high-speed scanning at 30 ppm/60 ipm (A4 size, color, duplex, 200/300dpi).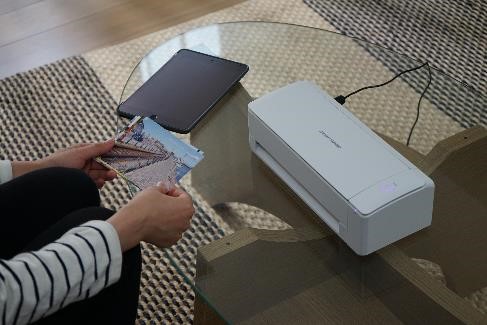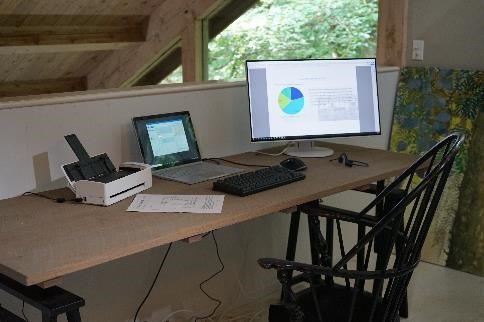 One unit, two scanning methods, scans a variety of documents
The iX1300 supports a wide variety of documents in two different scanning methods, making it easy to digitize a variety of papers around you.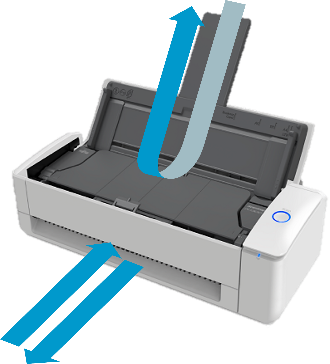 [Types of documents supported]
Up to maximum of A4, legal size documents
Business Cards
Bi-folded A3 documents
Pamphlets*
Plastic Cards, etc.
*Pamphlets up to a thickness of 2mm. Not available when using ScanSnap Connect Application.
U-turn Scan for continuous scanning with an A4 size footprint
ScanSnap iX1300 has achieved a revolutionary climax on practical use of space while boosting a scan speed of 30 pages per minute. Equipped with a new ADF2 mechanism to eject scanned paper from the top, the iX1300 maintains a required space of almost equivalent to an A4 sized document on entire scanning process. Perform continuous scan or load a batch scan (20 pages at a time), and enjoy scanning at a speed of 30 pages per minute.
Return Scan, for plastic cards, receipts, bi-folded A3 documents
Return Scan feeds and ejects documents from the front. A wide variety of documents, such as folded papers, business cards, receipts, photos, and postcards; can be fed individually, or on batch basis, even with the cover closed. Ideal for those random needs for on-the-spot scans arising from time to time or even daily, to speedily store business cards or organize photos. Never worry about missing a document at feed or taking up too much time, as the Return Scan reads documents in 5 seconds (A4 size, color, duplex, 200/300dpi).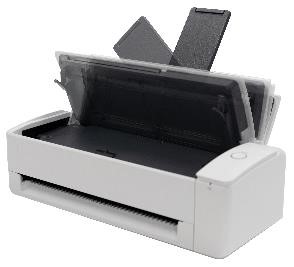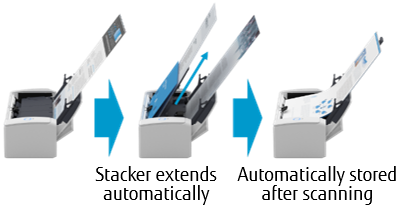 Ready to use with a single action on opening the cover
ScanSnap iX1300 powers ON, with its extension ready for use on opening the cover. Just set the documents, press the Scan button and you are on your way with your scanning. The stacker starts extending as scanning is initiated and returns to its intial state once scanning is completed, so that users can start loading subsequent batches easily.
To use Return Scan, simply set the document at the front feed to turn ON the power. High quality data will be automatically generated with automatic functions such as Blank Page Removal and Automatic Rotation, saving time and effort on after scan operations.
Connect to your favorite cloud services and devices such as PC, Smart Devices, Chromebooks
Windows and macOS to scan, manage, edit, and utilize with our "All-in-one software "ScanSnap Home". Our mobile app "ScanSnap Connect Application" is also available to scan from iOS, Android and Chrome OS, to make use of ScanSnap on your favorite device. Furthermore, with ScanSnap Cloud, ScanSnap iX1300 connects to various cloud services without the use of PCs and smart devices1. On one-touch of the button, the high-quality scanned data, including Searchable PDFs, Automatic File Name Generation, and Automatic Rotation can be stored directly to your favorite cloud service.
Set up is simple for even first-time users with just a smartphone
Wi-Fi set up is possible from a smartphone or an application on your Tablet without having the need to own a PC. Of course, setting up the Wi-Fi from the PC is easy too. Use the iX1300 upon unboxing from PC, smartphones or tablets.

About ScanSnap Series
The ScanSnap Series lineup comes with a variety of models, from mobile use to desktop use. Each can be used on Windows/macOS, and iOS/iPadOS/Android/Chrome OS
3
.

Trademarks
ScanSnap is registered trademark of PFU Limited Japan.
Android and Chrome OS are trademarks or registered trademarks of Google LLC.
Product names and company names are the registered trademarks or trademarks of the respective companies.
Note
1Can be used with ScanSnap Cloud service. Availability of ScanSnap Cloud may vary depending on region.
2ADF stands for "Automatic Document Feeder".
3Can be used with Wi-Fi compatible models.
About Fujitsu Asia
Fujitsu Asia was established in Singapore in 1997 to provide leadership in business development, technology innovation and customer support as regional headquarters for the Fujitsu group of companies in ASEAN and was subsequently established as the Asia region headquarters in 2014. Building on Fujitsu's three decades of experience in the region and with a pool of highly skilled engineering talent, Fujitsu Asia is dedicated to providing comprehensive integrated IT-based business solutions that deliver tangible business value and enable customers to meet the challenges of the new global economy. Fujitsu Asia is a wholly-owned subsidiary of Tokyo-based Fujitsu Limited (TSE:6702), a leading provider of IT-based business solutions for the global marketplace. For details, please visit:
http://www.fujitsu.com/sg/
.

Date: October 05, 2021
City: Singapore