New Release of A4 High-Speed Image Scanners – 8 models (fi-8190, fi-8290, fi-8170, fi-8270, fi-8150, fi-8150U, fi-8250 and fi-8250U)
Reliable high image quality and comfortable scanning materialized, with state-of-art Feeding Technology and New Optical Technology
Kuala Lumpur, Malaysia, May 10, 2022
Fujitsu, today, simultaneously launches 8 new models of commercial image scanners in the "fi Series". All 8 new models, 4 ADF(1) models, "fi-8190", "fi-8170", "fi-8150" and "fi-8150U", and 4 flatbed-equipped models, "fi-8290", fi-8270", "fi-8250" and "fi-8250U" are available.
The Fujitsu Image Scanner fi-8000 Series is compact and fastest in its class(2), and demonstrates excellent productivity at 90 ppm / 180 ipm(3) (duplex), on high speed scanning with a large capacity tray loading up to 100 sheets(4) at a time. Equipped with the world's first(5) "Automatic Separation Control", these new models scan big volumes of various documents (including passports and A3-sizes) smoothly. Users can scan comfortably without stopping to handle misfeeds. Generate sharp and clear images excellent for data extraction and OCR processing with the newly developed "Clear Image Capture".
In addition to the USB3.2 interface, the fi Series scanners support LAN connectivity(6), allowing either network connection and operation with a PC, or simply as a standalone scanner in a PC-less environment using the "PaperStream NX Manager"(7).
To date, more than 13 million image scanners have been shipped worldwide(8) and efforts to pursue organizational efficiency continue.

Key Features
1. Tops its class with scan speeds and state-of-art feeding technology in a compact size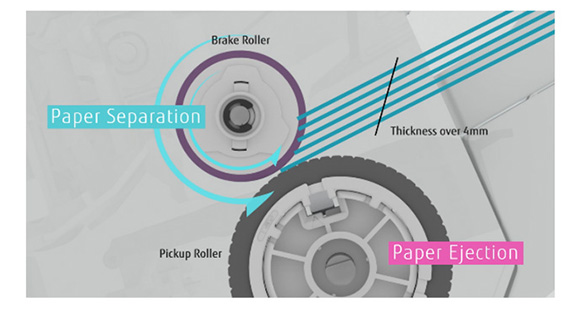 ● Scan large volumes with confidence
Scan comfortably with the world's first Automatic Separation Control that optimizes paper separation torque according to the number of sheets loaded. Volume scanning of up to 100 sheets at a time are also possible with the large capacity tray. These features, combined with high-speed scans of 90 sheets per minute save time by preventing misfeeds and interruptions mid-scan.
● Protect documents with the World's first paper protection technology
In addition to the iSOP technology, the new models also come with the world's first, Image Monitoring technology. With this technology, image tilt is monitored real time so that scans come to a halt once image angles exceed the "safe" range to keep documents free of damage. Sound and image technologies now come together to enhance protection accuracy and heighten comfort of scanning.
● Supports a wide range of documents, from passports to bank books
The new Manual Feed Mode enables reading of copy forms, glued papers and A3 size, bi-folded documents. In addition, passports or booklets up to a thickness of 7 mm can be read as well, without the hassle of sandwiching them between carrier sheets.
● Improved multifeed detection to streamline reading cards and documents with labeling
A powered-up multifeed detection is now available to make scans easier. While the conventional multi-feed detection simply detects double feeds with the ultrasonic sensors regardless of document, the improved multi-feed detection automatically identifies thick plastic cards and documents with stickers, photos, or adhesive labeling to prevent the detection as double feeds. Additionally, there is no need for users to switch profiles according to document, streamlining scanning of mixed batches whether this may be a mixture of driver's licenses and application documents.
2. Generates highly reliable image data for business use
● High-definition images with New Optical Technologies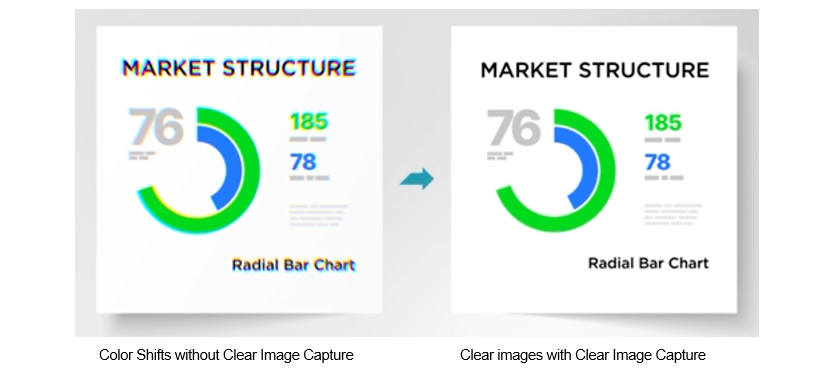 A new innovative optical technology, Clear Image Capture produces images ideal for data extraction and OCR processing with its special image correction processor. Producing highly accurate representations of the original scan, the unique processor contributes to reduced startup times and energy consumption.
Customers can find familiarity with conventional models using the Spectrum Optimization function maintaining equivalent image quality levels.
● Prevent image defects

With the Overscan Control function, the 3 sensors detect tips of documents placed for scan so that scanning begins and completes at optimal timing. The function also recognizes how tilted documents are and extend scanning margins to fit the entire document. Thereby, ensuring accurate image data without defects.
3. PaperStream NX Manager supports various operation modes according to the customer's environment
In addition to the USB3.2 interface, the new models now support LAN connectivity(6). Scan without a PC and from Web applications running on thin client terminals using PaperStream NX Manager(7). Installation of software on every device is not necessary and the PaperStream IP Net function enables switching to a network connection without need for manual operation. In addition, generation of Searchable PDFs are now available for use.

Notes
(1)

ADF refers to Automatic Document Feeder.

(2)

Based on a study by PFU as of Nov. 19, 2021, on A4 compatible ADF-type image scanners (A4 portrait, duplex color, 200 dpi).

(3)

The scan speed for fi-8190 / fi-8290. The scan speed for fi-8170 / fi-8270 is 70 sheets/min and the scan speed for fi-8150 / fi-8150U / fi-8250 / fi-8250U is 50 sheets/min.

(4)

Refers to A4 size document (80g/m² thickness).

(5)

Based on a study by PFU as of Nov. 19, 2021.

(6)

fi-8150U and fi-8250U are USB-only models and do not support LAN connectivity.

(7)

PaperStream NX Manager will be available for download from the fi Series Support site starting February 2022.

(8)

Cumulative worldwide sales unit as of December 2020.
Trademarks
● Product names and company names are the registered trademarks or trademarks of the respective companies.
Our Commitment to the Sustainable Development Goals (SDGs)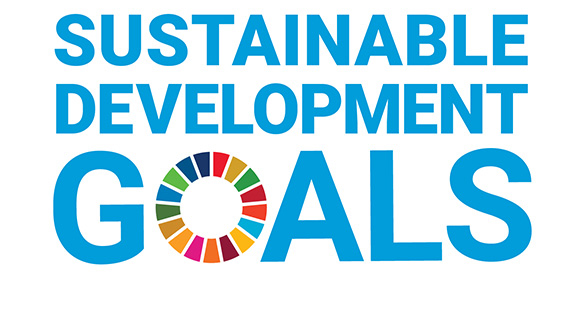 The Sustainable Development Goals (SDGs) adopted by the United Nations in 2015 represent a set of common goals to be achieved worldwide by 2030. Fujitsu's purpose – "to make the world more sustainable by building trust in society through innovation" –is a promise to contribute to the vision of a better future empowered by the SDGs.
About Fujitsu
Fujitsu's purpose is to make the world more sustainable by building trust in society through innovation. As the digital transformation partner of choice for customers in over 100 countries, our 124,000 employees work to resolve some of the greatest challenges facing humanity. Our range of services and solutions draw on five key technologies: Computing, Networks, AI, Data & Security, and Converging Technologies, which we bring together to deliver sustainability transformation. Fujitsu Limited (TSE:6702) reported consolidated revenues of 3.6 trillion yen (US$32 billion) for the fiscal year ended March 31, 2022 and remains the top digital services company in Japan by market share. Find out more:
About Fujitsu Asia
Fujitsu Asia was established in Singapore in 1997 to provide leadership in business development, technology innovation and customer support as regional headquarters for the Fujitsu group of companies in ASEAN and was subsequently established as the Asia region headquarters in 2014. Building on Fujitsu's three decades of experience in the region and with a pool of highly skilled engineering talent, Fujitsu Asia is dedicated to providing comprehensive integrated IT-based business solutions that deliver tangible business value and enable customers to meet the challenges of the new global economy. Fujitsu Asia is a wholly-owned subsidiary of Tokyo-based Fujitsu Limited (TSE:6702), a leading provider of IT-based business solutions for the global marketplace. For details, please visit:
http://www.fujitsu.com/sg/
.

Date: May 10, 2022
City: Kuala Lumpur, Malaysia