FUJITSU's 11th Generation ESPRIMO Desktops Help Take Work Life Shift to Next Level
Kuala Lumpur, November 03, 2021
FUJITSU today announces new generation desktops designed for home office workers in need of agility, power and flexibility. With a focus on the needs of millions of people around the globe, whether working from an office or home, FUJITSU has created a new generation of devices that consume less power and run at a whisper – yet do not compromise on performance.
The full line-up of upgraded, 11th generation FUJITSU ESPRIMO desktops now incorporate the latest Intel chipset and 10th Gen Intel Core processors, providing increased performance and reduced power consumption. Thanks to the advanced cooling technology, the new FUJITSU ESPRIMO desktops are perfect solution for creating a pleasant and peaceful workplace.
Among the highlights of the line-up is the FUJITSU ESPRIMO G5011. This stylish, ultra-compact mini desktop PC fits in a space-saving, slimline housing of just 0.86 liters. Ideal for mounting out of sight behind a display or underneath a desk, the ESPRIMO G5011 is an excellent fit for collaborative meeting rooms and workspaces, conference facilities and classrooms – as well as home offices.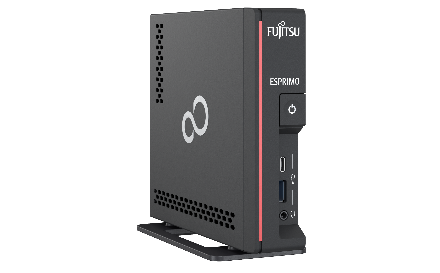 ESPRIMO G5011
The new FUJITSU ESPRIMO D6011 and D7011 are also available with 8.3 litres each, offering secure small form factor PCs with good expandability and good price performance ratio. With the 80Plus GOLD and 80Plus PLATINUM power supply, the ESPRIMO D6011 and D7011 help to reduce environmental footprint and lower energy bills. In addition, the space-saving ESPRIMO D7011 is an ideal choice for creating a perfect work desk along with unrivalled connectivity including new USB Type-C in front and flexible graphics options.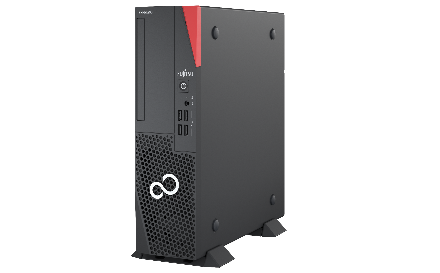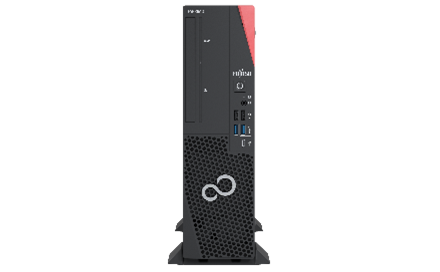 ESPRIMO D6011                                                     ESPRIMO D7011
The new FUJITSU ESPRIMO desktops deliver a complete range of fully featured and highly expandable PCs, ensuring superior reliability with Best-in-class FUJITSU development and outstanding production quality.
Other products which are being launched in FUJITSU portfolio include ESPRIMO P9010, G9010 and CELSIUS W5010.
Download pictures:
Learn More:
Remarks:
Availability of FUJITSU ESPRIMO Desktops and CELSIUS workstations may vary depending on country or region.
All other company or product names mentioned herein are trademarks or registered trademarks of their respective owners. Information provided in this press release is accurate at time of publication and is subject to change without advance notice.
About Fujitsu Business Technologies Asia Pacific
Fujitsu Business Technologies Asia Pacific is the Asia Pacific Regional Headquarters for business technologies of Fujitsu Limited, Japan, responsible for wide range of client computing devices and business solutions for corporate users in Asia Market. Fujitsu Business Technologies Asia Pacific Limited pledges "Built-in Confidence" for every product under its brand name to reassure users of product and service excellence. From high performance components to stringent quality control and professional after-sales service, FUJITSU stands for reliability and satisfaction.
Ms. Tracy Yip

Company: Fujitsu Business Technologies Asia Pacific
Marketing Manager

Date: November 03, 2021
City: Kuala Lumpur