Fujitsu facilitates innovation of sustainable solutions in the City of Lahti, European Green Capital
Helsinki, 15 January, 2021
Fujitsu is involved in the European Green Capital 2021 theme year of the City of Lahti. During the year, Fujitsu Finland organizes innovation workshops to come up with solutions to make the everyday lives of Lahti dwellers better and more sustainable. The workshops utilize a co-creation method developed by Fujitsu, supporting innovation and combining strategic design thinking with creation of new value. Ultimately, Fujitsu's contributions to this initiative will play a role in the fulfilment of its Purpose, "to make the world more sustainable by building trust in society through innovation". 
"As a partner in digital innovations, we  help Lahti and the whole area to develop new kinds of solutions for the everyday lives of the inhabitants. Our society is changing unprecedently fast and profoundly. To solve future challenges, innovative thinking is required. This way our clients and partners get the tools to contribute to transformation," says Managing Director Simo Leisti from Fujitsu Finland.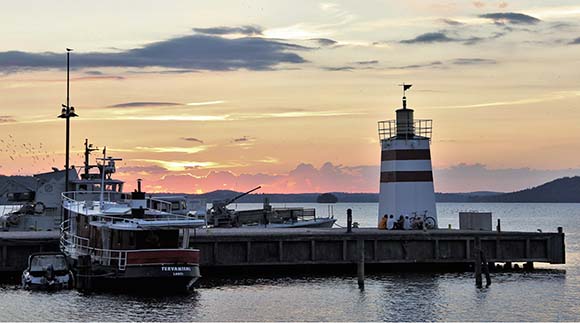 Fujitsu uses the Human Centric Experience Design method (HXD) it has built as its co-creation tool; it supports innovation through interaction. The human-centric method helps clients, partners, and Fujitsu to develop digital added value. 
The goal is to speed up innovation without compromising the results. The method makes sure that the participants of the workshop understand the objective and challenges and bring their own expertise to the table, for example, in management, technology, industry or science. Together they create a concept to be tested. 
"As the European Green Capital, we want to present the best European environmental solutions, support Finland's and Lahti's climate goals, and initiate ambitious collaboration projects. We are making Lahti's long-term environmental work known both in Finland and around the world, and we are making sure that the daily life of Lahti dwellers runs smoothly. Fujitsu aids us in engaging our residents, and we look forward to being able to take the ideas from our resident ambassadors further in our Green Capital network and to utilize them even beyond", says Saara Vauramo, Lahti Green Capital Programme Director. 
The innovation workshops arranged by Fujitsu come up with new solutions to sustainability challenges brought up by resident ambassadors. In the future, the solutions developed can be connected to comprehensive sustainability operations to the benefit of Lahti dwellers and the whole region. 
Co-creation is possible virtually, too. By using co-creation tools workshops participants can work both independently and in teams in virtual environment. Working virtually also reduces the carbon footprint produced. 
The European Commission has given Lahti the European Green Capital Award (EGCA) in 2021 as the first city in Finland. This is a recognition to the long-term environmental work done by Lahti as Finland's leading environmental city. 
The Green Capital year's themes in Lahti are carbon neutral life, circular economy, participation, as well as nature and water. 
» Further information on the European Green Capital project

» Further information on Fujitsu's sustainability thinking

» In Finnish: Fujitsu auttaa innovoimaan kestäviä ratkaisuja Euroopan ympäristöpääkaupungissa Lahdessa

Media contact
Communications at Fujitsu Finland
Satu Pelttari
Tel. +358 45 7880 9624, satu.pelttari(at)fujitsu.com

Date: 15 January, 2021
City: Helsinki