Veritas NetBackup Software
Unified Data Protection from Edge to Core to Cloud
NetBackup delivers a single platform with enterprise resiliency features and functionality to protect and recover data wherever it resides. The market leading backup software simplifies, monitors, and optimizes hybrid IT infrastructure. The solution empowers customers to support any workload, broaden their cloud capabilities, streamline operational simplicity, and ensure business and operational resiliency.
The proven, long-term partnership between Fujitsu and Veritas results in joint solutions to simplify the management and protection of your data-driven enterprise. Organizations can dramatically reduce the risk and impact of system downtime, avoid point solutions and realize significant cost savings across hybrid and multi-cloud environments.
Features & Benefits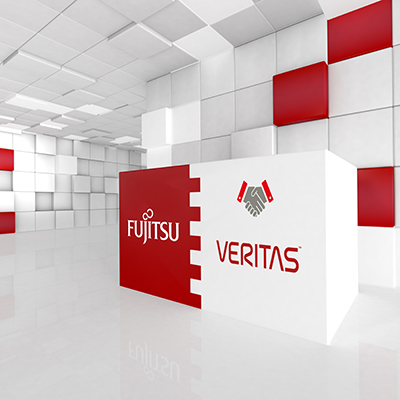 Why Veritas NetBackup Software?
Protect and recover data wherever it resides meeting highest SLAs
Reduce TCO by up to 40% by consolidating point solutions and optimizing your infrastructure
Minimize administration cost and effort

Reduce complexity and consumption with agentless backup architecture
Optimize data recovery across physical, virtual and cloud with granular recovery technology
Save service and maintenance expense

Improve operational resiliency from malicious intents such as ransomware, global pandemics, or economic crisis
Mitigate risk to ensure business resiliency

Minimize risk with orchestrated disaster recovery and total control of backup, restore, and automation at scale
Reduce your infrastructure capital expenditures and complexity with seamless deployment and integration

Guarantee highest data availability, simplify IT operations and minimize risk of data loss
Boosts agility by consolidating and eliminating data silos
Accelerate recovery up to factor 60
General Storage Resources
Further Information