<!-Subtext (optional)->
Migrate, transform or build new applications?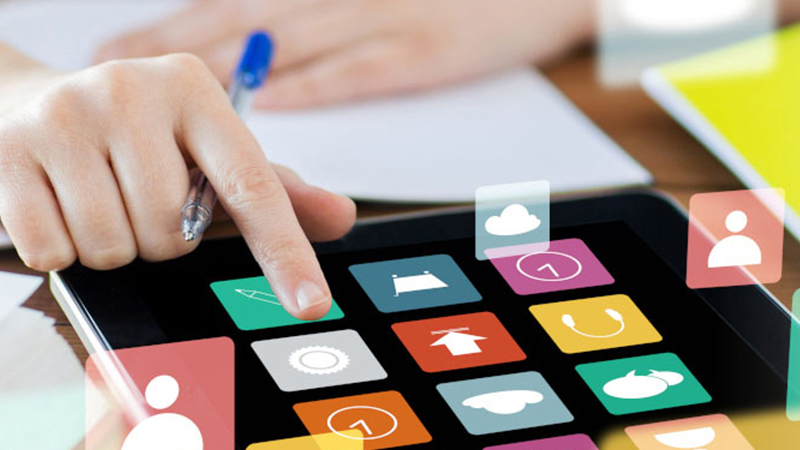 Application Modernization - migrate, transform or build new?
Today within business, the pace of change is accelerating, and for legacy organizations looking to compete with more agile market entrants, the transformation of incompatible legacy applications is a priority. Successfully growing your business and responding to ever-changing customer needs requires well-designed applications that function well both in the Cloud and on-premise environments. Today, regardless of your market sector, you need an application estate that supports your business and your customers – and you'll need to transform to get there.
At Fujitsu, we can help you to decide how to improve your application estate – whether that's to migrate, transform or build new. We utilize automated tools, a unique IP and end-to-end frameworks to rapidly assess your existing business applications, business rules, databases and infrastructure before going on to recommend an application strategy and outline your business case and ROI in terms of cost, risk reduction and value to your business.
Migrate, transform, or build new applications with Fujitsu
To compete both now and in the future, you will need to digitalize and transform. To win, you will need to be disruptive in your market and to do this, fixes and new features will need to be deployable in hours or days, not months. However, for most organizations running monolithic applications with duplicated functionality and different technology stacks - the reality is quite different. At Fujitsu, our experts can help you to work out the best strategy to accelerate your organization's transformation.
Our service portfolio includes:
Fujitsu Application Migration Services
Utilizing professional tooling to migrate applications and servers at scale, we help you to accelerate your transformation, reduce your data center footprint and lower your ongoing costs. We apply proven and low-risk methodology to move your applications to a complex multi-cloud environment to help your relocation.
Fujitsu Application Modernization Services
We have a solution to modernize your mainframe and transform any applications running on it. Using our Progression tool suite, we convert legacy technologies to modern languages and infrastructure for Azure and AWS target environments. Our unique solution converts COBOL and RPG to modern C#.Net code for modern cloud and multi-cloud environments. We:
stabilize and evolve applications by breaking down outdated and difficult to maintain applications
transform outdated applications into new applications and services
ensure business-critical applications remain available and working seamlessly throughout any transformation activity
Following a logical process, we provide you with the right information to make key decisions:

Fujitsu Multi-Experience Development Services – Rapidly Building New Applications
Multi-experience development (MXD) involves creating fit-for-purpose, full-stack and fully featured applications, while at the same time ensuring a consistent user experience across all devices and form factors. Using a low-code development platform, Fujitsu's MXD Services can help you to:
Address ever-growing application development backlogs
Create a new lease of life for legacy systems by providing an up-to-date front-end
Deal with complex, unclear and ever-changing requirements easily and at pace
Improve the speed of application development and release speed
Reduce your technical debt
Provide digital services to employees and customers, opening up opportunities for new revenue streams and improved market competitiveness
Cut through complexity by using one code base to create applications accessible via all platforms and channels
With expertise across the whole stack, we ensure that your application moves seamlessly from concept to go-live and is easily optimizable throughout its lifecycle. Pre-built components mean that we can rapidly provide you with 'the basics' needed for a working application, and focus on creating value-add, innovative features that truly address your needs. Applications can be deployed to the environment of your choosing (public or private cloud, on premise), giving you the flexibility you need to succeed in complex and multi-cloud environments.
Find more »
Fujitsu Cloud-Native Development Services
At Fujitsu, we have over 100 certified development experts across our Cloud partner platforms, each with an in-depth, specialist understanding of how to develop according to different business needs and strategies. DevOps tools and methods, continuous integration and continuous delivery come as standard in our service offering.
With unparalleled Cloud platform and feature expertise, our Cloud Native Development Services provide customers with the most up to date ways to exploit Cloud platforms for maximum benefit - whether that's with a 'born in the cloud' application or a migrated, business-critical application.
Customer Successes
From transforming applications across government services find out some of the ways we have been co-creating with our customers.