<!-Subtext (optional)->
Transport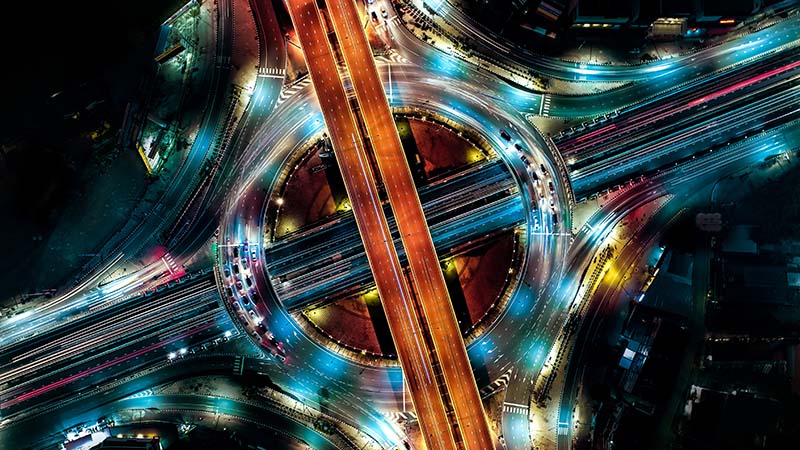 Fujitsu digital mobility solutions
Delivering a truly seamless travel experience
In today's digital age, transport operators face a unique challenge - how to deliver a truly seamless, high quality, reliable and affordable passenger-controlled journey while using capital-intensive physical infrastructure. At Fujitsu, we believe the way to achieve this goal is through the co-creation and deployment of innovative digital transport solutions.
It's our belief that co-creation with an expert partner is a far more effective way of developing new solutions than working in isolation. By working closely together, we can help you understand how integrating digital technology can enhance your passenger experience, lower your costs and gain insight into your passengers' behaviour and needs.
We have experience co-creating digital solutions that have overcome the issues of regulating services and delivering a uniform experience each and every time. Our portfolio of secure, intelligence-led transportation solutions enables transport operators across sea, air, rail and road to deliver a more personalised and consistent passenger experience.
For over 50 years, we've been setting the pace within the transport sector, helping our customers use emerging technologies to deliver true business value. And we can help you too. By equipping you with the latest innovations across the Internet of Things (IoT), Artificial Intelligence (AI), the Cloud and Data Analytics, we can help you transform the transport experience. We'll help you proactively manage your critical assets, connect every stage of your passengers' journeys and provide a service in tune with the new digital world.With digital technologies reshaping the world we live and work in, the transport sector is becoming more connected than ever before.
Find out more about our transportation IT solutions
Sustainable Transport
In harmony with the planet
The pioneering design engineering techniques used by Fujitsu focus on enabling environmental protection and creating real solutions with sustainability at their core. Our innovative technologies empower transport organisations to overcome the optimisation challenges they face including fleet management and route planning to reduce carbon emissions and meet net-zero by 2050.
We take a human-centric approach to innovation that has creativity, empathy, and problem-solving firmly at its core. Bringing together the power of the individual, data insight and the connectivity of things and infrastructure we enable our customers to realise new value.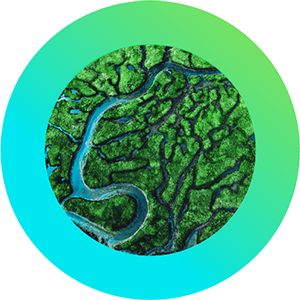 Passenger and Freight Experience
Seamless travel experience
We help develop ecosystems that support individuals in their daily lives. Working together with transport organisations, we co-create solutions that connect physical and digital touchpoints to enhance passenger and employee experiences in a balanced way.
Today, Fujitsu is working closely with Multi-Modal customers to build and implement new ticketing technologies that will support the Williams/Shapps Great British Railways and the transformation of public transport networks in our great cities.

Business Digital Transformation
The future of management
At Fujitsu, we design and deliver solutions for data-driven transformation that improve agility and efficiency across transport organisations. Working closely with strategic partners such as ServiceNow, SAP, Microsoft, and Salesforce we deliver business value through innovation. Through our extensive IT portfolio which includes managed workplace services, application services, infrastructure services, hybrid cloud, process automation, and data analytics, we empower transport organisations to become more sustainable, agile and resilient. With our range of trusted digital workplace solutions including Smart Working and Borderless Office, we empower people to be more productive and creative in their roles.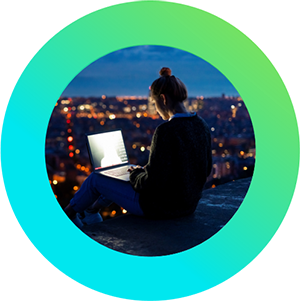 Transport articles on the Fujitsu global blog
Why Partner with Fujitsu?
At Fujitsu, our goal is to make the world more sustainable by building trust in society through innovation. With digital technologies reshaping the world in which we live, the transport sector is becoming more connected than ever before. However, identifying the right technology to implement can be challenging.
With over 40 years of experience working within the transport sector across air, sea, road and rail, we have the expertise to use emerging technologies to deliver true business value. By equipping you with the latest digital solutions we can help you to optimise operations, manage critical assets, meet your sustainability goals and transform the travel experience.
Work with us to:
Lower carbon emissions and reduce pollution
Optimise capacity
Optimise fleet management
Increase passenger satisfaction
Ensure passenger safety and wellbeing
Contribute to SMART City development
Reduce operating costs
Increase efficiency
Increase situational awareness
Select the right technology with Fujitsu. Through co-creation and our partner ecosystems, we work with you to help find the right solutions to transform your business and achieve greater efficiencies.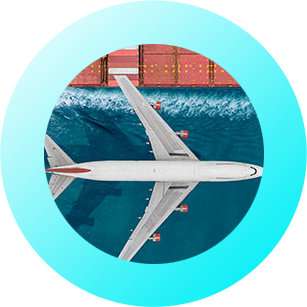 Our Transport Team of Experts
Fill in the form below to get in touch with the team