Fujitsu Quantum-Inspired Digital Annealer Services
Solving combinatorial optimisation problems across all industries
Fujitsu's Quantum-Inspired Digital Annealer solves large-scale complex combinatorial optimisation problems in near real-time. Delivered as an end-to-end service, it can be deployed anywhere from cloud to on-premises. Digital Annealer is fully compatible with existing architectures and fits into existing business workflows and processes.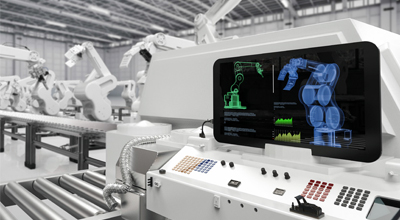 Manufacturing gets ready for quantum computing.
Manufacturing leaders and thinkers are looking hard at quantum computing to transform the industry. Alliances and projects are already in place as major players compete for position - knowing that this technology changes the game and the prospect of being left behind is not a risk worth taking.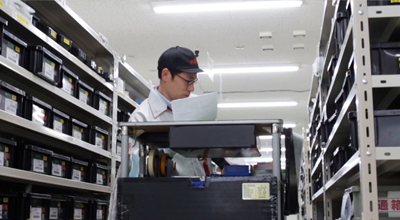 Digital Annealer – reducing the travel distance for parts pickup operations by up to 45%.
Introducing Fujitsu's Digital Annealer deployment led to dramatic improvements in the efficiency of in-warehouse operations.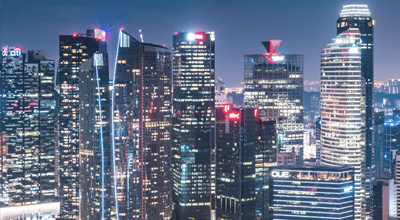 The case for quantum and quantum-inspired computing in financial services
CTOs in financial services industry are taking a close look at the emerging new classes of quantum and quantum-inspired computing.
Industry applications
Fujitsu Quantum-Inspired Digital Annealer improves precision and drastically reduces the time required to solve combinatorial optimisation problems across many industries, including:
Manufacturing / Automotive
Factory optimisation
Logistics / Distribution
Warehouse inventory management
Banking / Finance
Portfolio optimisation
Biology / Medical
Molecular similarity searching
Retail / Marketing
Personalised digital marketing
Optimise routes to destination and fleet management to reduce time to travel and increased productivity
Develop and optimise human resource planning according to staff capabilities, availabilities and attendance conditions
Optimise factory production lines, inventory or warehouse material allocation real-time based on production requirements and demand
Portfolio risk optimisation and allocation of funds near real-time to ensure minimum impact due to external factors like economic crisis.
Accelerating new drug or material discovery with molecular similarity search in seconds
Other applications include distribution route planning, utilities management, demand forecasting, hospitality management, advanced healthcare, retail, etc.
Fujitsu Digital Annealer End-to-End Solution
Our expert engineers work with you to understand your business problems, formulate and convert the problems into QUBOs, and use Digital Annealer to find solutions. With Fujitsu Digital Annealer, combinatorial optimisation problems are solved and become valuable business solutions.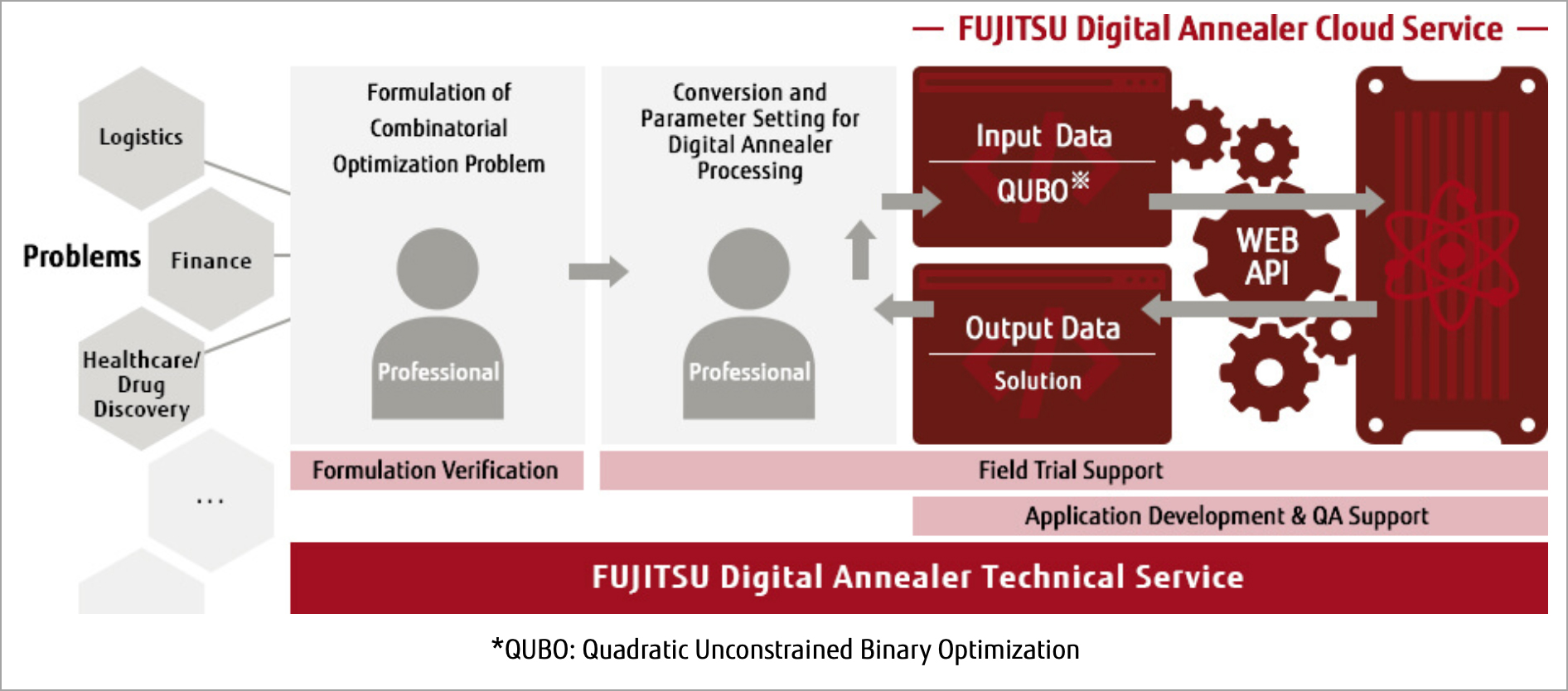 Quantum-Inspired Optimisation Services
Optimisation services are provided over cloud or on-premises with technical and consulting services.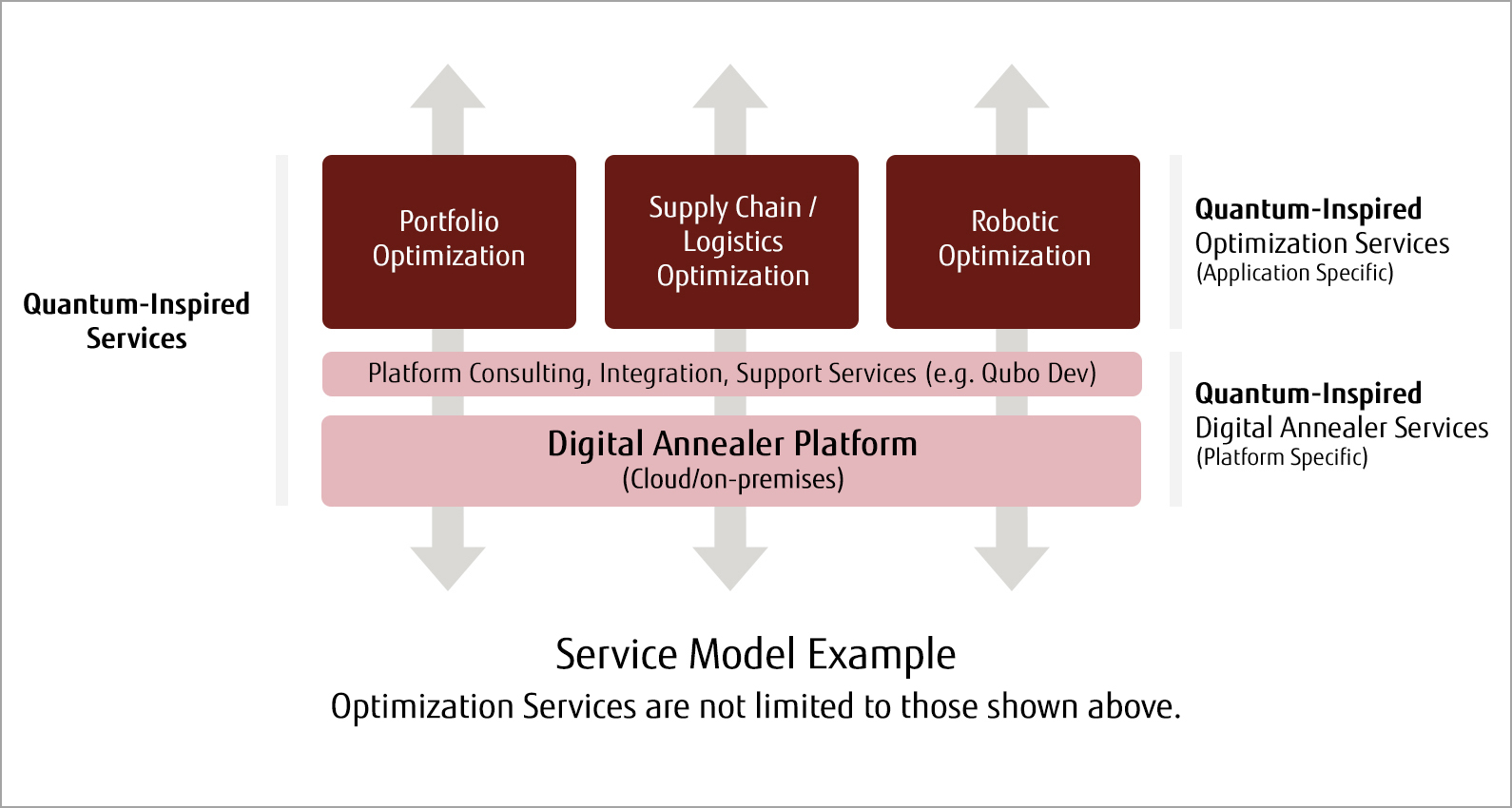 Fujitsu Digital Annealer Cloud Service
Available as a Cloud service, Digital Annealer can be deployed rapidly and easily accessed remotely via Application Programming Interfaces (APIs).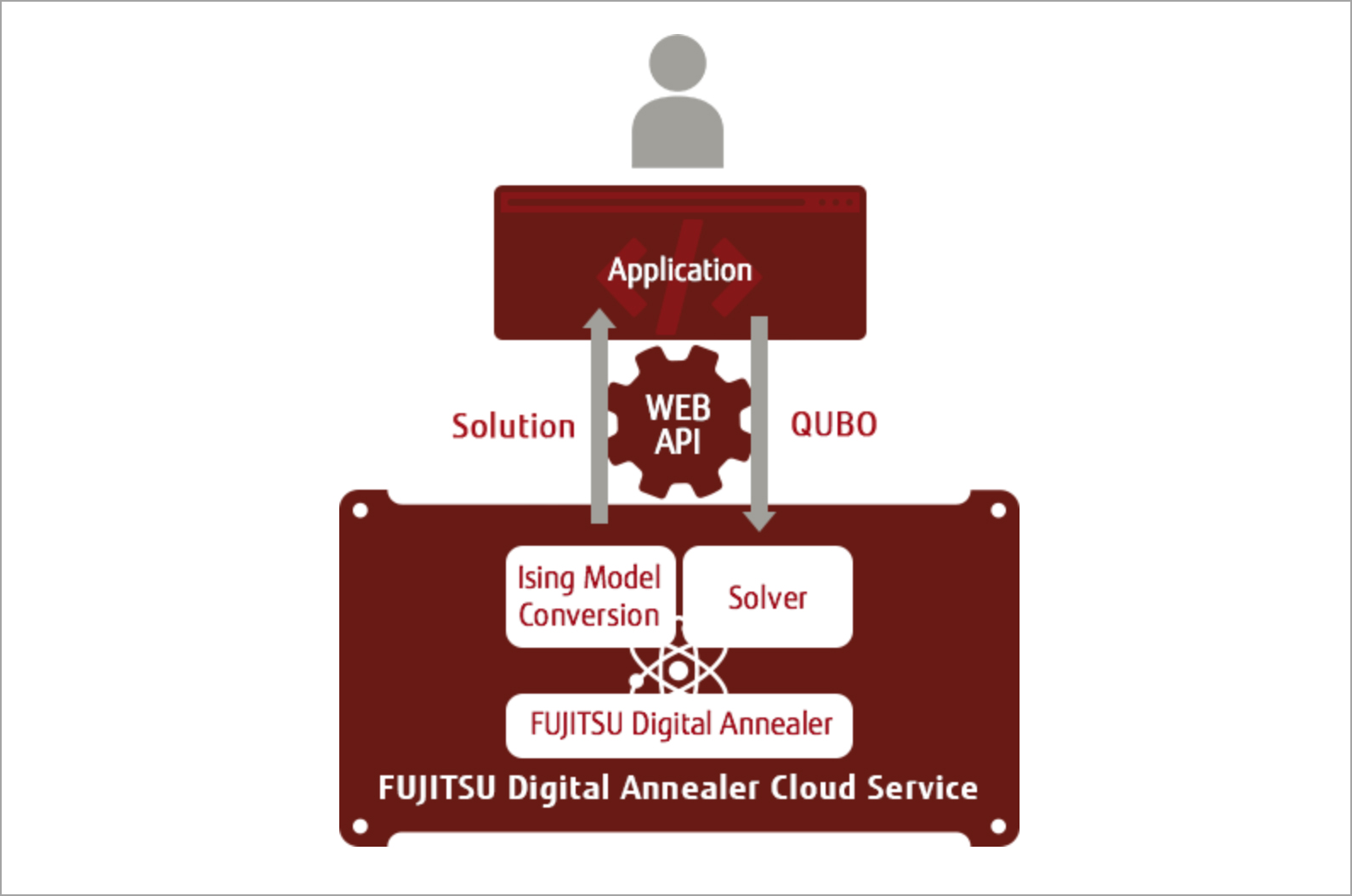 Fujitsu Digital Annealer On-Premises Service
The Digital Annealer Server can be installed at a customer site for a monthly subscription. Supporting 8,192-bit full connectivity and flexible partitioning for parallel operation and scaling to match problem size and precision requirements. Contact sales for availability of the on-premises model in your region.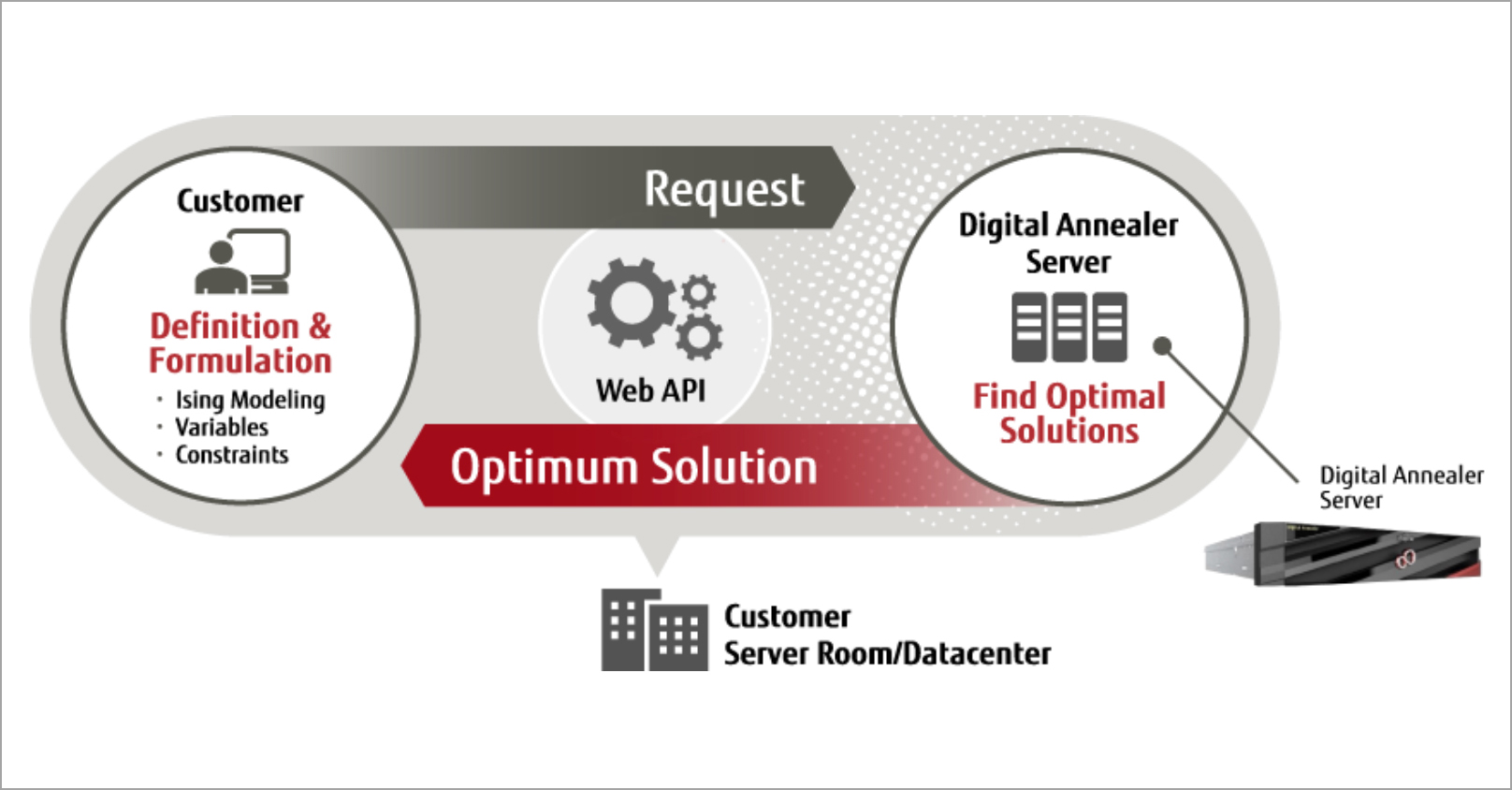 Fujitsu Quantum-Inspired Digital Annealer Technical Service
With Digital Annealer Technical Service, our expert Fujitsu engineers will support and work with you on site.
Formulation Verification – we begin by verifying that the customer problem can be formulated in a way that is solvable by Digital Annealer.
Introductory Support – includes customer-specific proof of concept (PoC) support, definition of all customer requirements from initial concept to required processes, and mathematical modelling for an effective execution.
Application Development Support – includes the construction of the customer system in the form of an application that connects to the Digital Annealer service.
Operation Support – includes system support, quality assurance, and problem solving during and after implementation.
Training – includes both online and face to face formats.
Basic Course: learn about the features and function of the Fujitsu Digital Annealer.
Advanced Course: learn how to solve combinatorial optimisation problems using the Fujitsu Digital Annealer Cloud Service.
Tuning Support – includes parameter tuning support.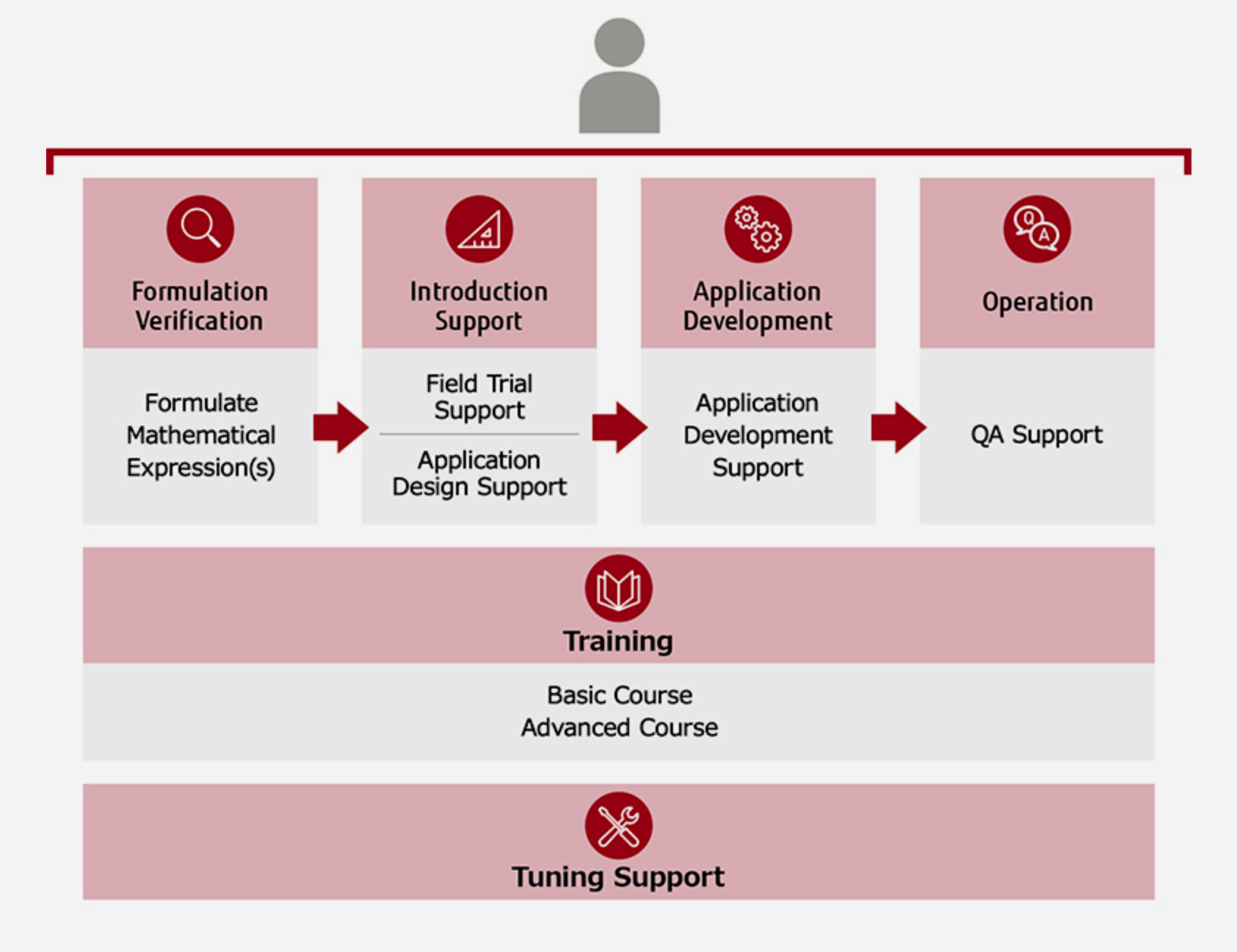 Access Quantum-Inspired Computing
Access the most advanced technology to solve combinatorial optimization problems for business. Contact us for usage information.
Digital Annealer Documentation to get started
Sundar Viswanathan – Head of Portfolio, Emerging Technologies
"We support our customers digitally transform their business by leveraging ubiquitous data, hyper connectivity and ambient intelligence to fundamentally change the way they deliver their product or service and grow their business in the digital era."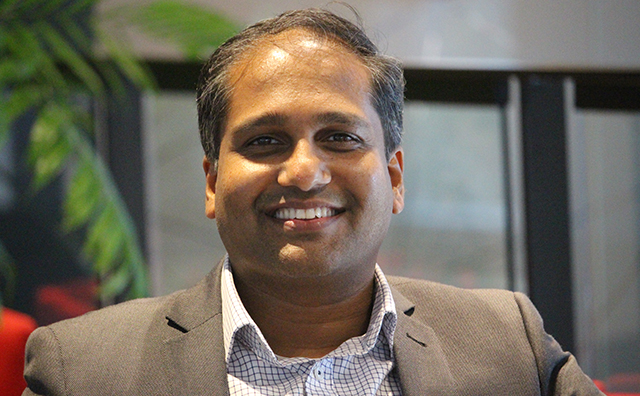 Get in touch
Let us assist you in solving your business challenges.
Thank you. We have received your request and will get back to you shortly.
Fujitsu Australia acknowledges all Aboriginal and Torres Strait Islander Traditional Custodians of Country and recognises their continuing connection to land, sea, culture, and community. We pay our respects to Elders past and present.