Glovia OM
An ERP product delivering lead management, order management, invoicing, inventory management, purchasing and manufacturing, on the Salesforce platform.
Fujitsu GLOVIA OM will extend salesforce.com core functionalities and make it a true system of engagement and empower customer-centric teams to streamline orders and inventory management; eliminating inefficiencies, increasing sales productivity and enhancing the customer experience.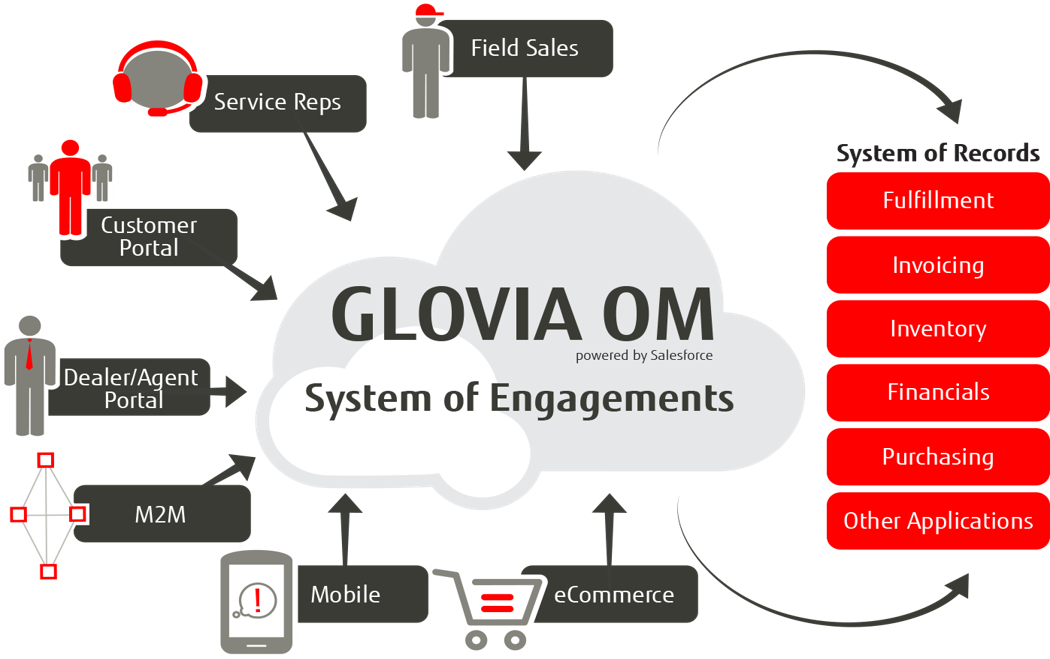 QSD
An ERP product, providing real-time updates and status changes for business activities, such as orders, inventory, returns and service tickets. Built on the Salesforce platform, QSD is a true Software as a Service. It requires no infrastructure, it is available anytime, anywhere and on any device. The platform is capable of multiple solutions, not just CRM.
QSD specifically is best used for scenarios where there are Supply and Demand factors, such as Inputs (Supply), Outputs (Demand), Storage or Testing (Quality). It can also be applied to multiple use cases, e.g. water, electricity, people, traffic etc.
Sales Force Services
Fujitsu provides design, deployment, migration, conversion, implementation and on-going maintenance of Salesforce for your business
Let's Chat
Speak with one of our Data and Application Experts to see how we can address your business needs
Thank you. We have received your request and will get back to you shortly.