DevOps Performance Management
Fujitsu's DevOps Performance Management helps IT detect and correct application issues as soon as possible, based on the market-leading Dynatrace solution.

The software provides:
Continuous monitoring and problem analysis data,
Deployment from the cloud or on-premise, with a managed service either on-shore or off-shore
And flexible services to meet your organisational needs.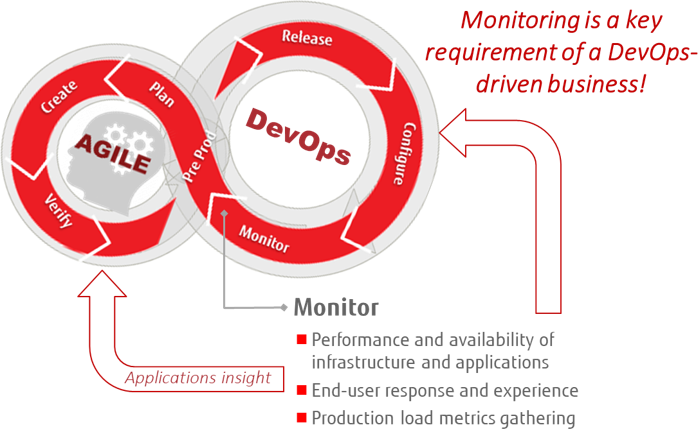 Key Features
Dynatrace offers a comprehensive and integrated monitoring platform covering infrastructure, network, application and end-user experience, underpinned by its OneAgent architecture
Dynatrace's analytics leverage real-time topology and AI algorithms to automatically detect anomalies, business impact and root cause across users, applications, and infrastructure
Delivers a comprehensive monitoring suite, covering on-premises and cloud infrastructure, as well as hosted, packaged and mainframe applications and SaaS applications
Fujitsu has Dynatrace-certified practitioners to help deliver real business benefits
Business Benefits
Early problem detection, and reduced time to recover, with the improved ability for determining the root cause of issues
Deep insight into applications, their performance and workings, to find hidden issues
Improved production stability and availability, delivering measurable outcomes
Takes an end user perspective to refocus on the business perception and benefits
Simple to implement and delivers fast time to value. No complex configuration required
Enhanced communication and collaboration within teams across locations & groups (Operations & Quality Assurance & Development & Security)
Vasanth Kandaswamy – Head of Portfolio, Data and Application Services
"Our mission for Data and Applications Portfolio is to be a leading provider of application and data & analytics services across multiple clouds, leveraging innovative technologies, tools and processes in an optimized and highly-automated fashion to address the digital challenges of our customers"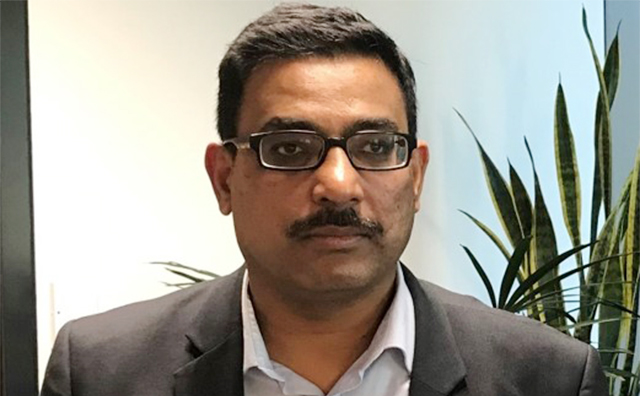 Get in touch
Let us assist you in solving your business challenges.
Thank you. We have received your request and will get back to you shortly.