<!-Subtext (optional)->
Data & Analytics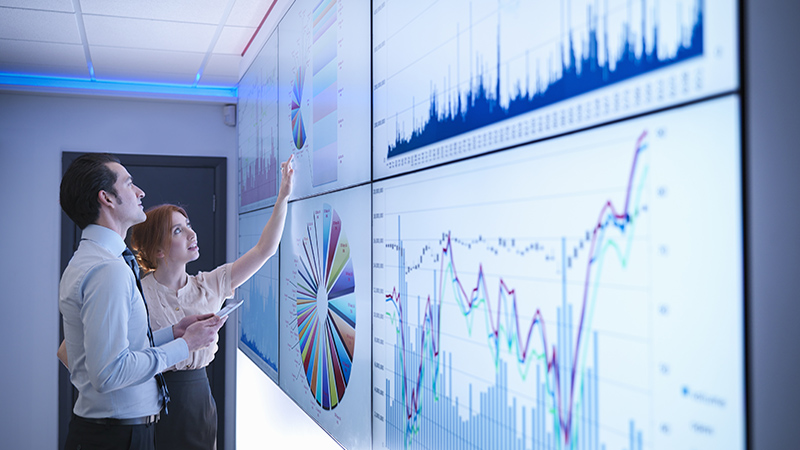 Data & Analytics Assessment | Data Analytics & AIML Strategy | Azure Modern Data Platform | IaaS to PaaS Migration | Legacy Data Warehouse Migrations | Hadoop to Databricks Migration
| Data and Analytics Platform Managed Service (DAPS) | AIML & Data Science Accelerator | Legacy Data Visualisation Migration | Legacy ETL Migration
Data & Analytics Assessment

Assessment on how to enhance or replace current solutions to meet the business needs of a modern data platform
Customer Challenge
Many organisations wish to leverage the capabilities of modern data and analytics but have existing data solutions that are not up to the job. They do not have the expertise to assess how to upgrade the existing solutions or whether the existing solutions should be replaced with a new modern data platform.
Solution
By utilising a Data & Analytics Assessment customers will receive a five point assessment of their organisation's current data platform and a number of recommendations on how to enhance or replace the current solution to meet the business needs of a modern data platform. The assessment will cover:
» Platform Architecture
» Data Science & Analytics
» Ways of Working
» People and Capabilities
» Governance, Security and Standards
Customer Value
Providing organisations with:
» A clear understanding of the capabilities of their current data platform
» Solid recommendations for how to proceed to obtain a data platform that will meet the requirements of modern organisations
Data Analytics & AIML strategy
Maximising investment in Data and Analytics to drive real business value.
Customer Challenge
Organisations want to take advantage of the capabilities of modern data and analytics solutions to improve the products they deliver to customers and drive growth. However, it's critical that data and analytics projects are based on sound strategy that will leverage the best modern technologies with a focus on delivering value to the business. But where do you start?
Solution
By designing a Data and Analytics strategy to enable organisations to maximise their investment in Data and Analytics and to drive real value to the business. The strategy is delivered in several stages covering:
» Data and Analytics drivers, requirements and use cases
» Current state assessment (if required)
» Future architecture
» Road map
» Staff upskilling
Customer Value
Customers will receive a firm foundation to embark on data and analytics projects with confidence that they will be focussed on delivering business value.
Azure Modern Data Platform

Streamlining the delivery of a new modern data platform
Customer Challenge
Organisations wish to migrate to a modern cloud-based data platform to take advantage of modern capabilities in data, reporting and AI. However, they often lack suitably skilled resources to undertake the design and implementation of a modern data platform.
Solution
Utilising proven reference architectures and accelerators to streamline the delivery of a new modern data platform. On completion of the engagement, the platform will be ready for additional data assets to be integrated and leveraged for machine learning, AI and reporting.
Customer Value
» A foundational modern data platform that is ready for machine learning, data science and reporting
» Tried and tested reference architectures and accelerators reduces time to deliver and project risk
» Receive a reliable, performant and scalable data platform to meet organisational needs
IaaS to PaaS Migration

Migrating IaaS solutions to PaaS services to improve scalability and reliability and to reduce platform management and maintenance effort
Customer Challenge
Often a simpler option when migrating from on-premise or private cloud is to migrate on-premise data solutions into IaaS solutions in the cloud. Utilising cloud virtual machines (IaaS) does not allow the organisation to take advantage of the capabilities provided by a modern managed PaaS solutions – such as scalability, reliability and reduced management and maintenance requirements.
Solution
IaaS to PaaS Migration will migrate your IaaS data platform services to equivalent PaaS services. Utilising technologies available from Microsoft such as the Azure Database Migration Services or AWS's Database Migration Service as well as our proven patterns and practices, customers are able to accelerate their IaaS to PaaS migrations.
Customer Value
Migration from IaaS to PaaS solutions provides clients with a data platform that is:
» Simpler to maintain
» Cheaper to run
» More scalable
Legacy Data Warehouse Migrations
Migrating Legacy Data Warehouses to a Lakehouse or MPP Database services architecture or a combination of both
Customer Challenge
Clients have a legacy data warehouse that they wish to migrate to cloud services to reduce the cost of running the infrastructure, lower software costs, provide a more scalable solution and reduce ongoing maintenance effort.
Solution
Legacy Data Warehouse migrations follow proven generic frameworks to fast-track the time and complexity in migrating these workloads to cloud based modern data platform architectures. This includes migrating to Lakehouse architecture built on Databricks or to MPP Databases or a combination of both.
Customer Value
Migration of an on-premises data warehouse to a cloud based solution provides clients with a data platform that is:
» Simpler to maintain
» Cheaper to run
» More scalable
Hadoop to Databricks Migration

Migrating Hadoop data and workloads to Databricks to provide managed and scalable big data platform that is simpler to build, maintain and enhance
Customer Challenge
Many large organisations have embraced Hadoop as the solution to efficiently processing the extremely high-volume/high-velocity data that they store. However, organisations often find the complexity of ongoing support and maintenance required by Hadoop a major challenge and expense.
Solution
In partnering with Databricks, we have a proven track record and are experts in migrating from Hadoop based environments to modern cloud-based data platforms. Utilising a detailed framework for delivery and migration we will work with you to determine the best approach to migrate and rationalise historical, current, and potential future workloads to cloud based data platform solution.
Customer Value
» Significant reduction in cost and complexity of running a big data platform
» Effective and reliable methodology for migrating their Hadoop workloads to run in the cloud
Data and Analytics Platform Managed Service (DAPS)

Providing ongoing support, issue resolution and minor enhancements for client's data platforms
Customer Challenge
Organisations have an operational data platform, but the pace and volume of their data projects is placing pressure on their team to operate, maintain and enhance the core platform whilst ensuring their data projects are still delivered.
Solution
DAPS provides support and small-scale enhancements to client's data solutions, including:
» Incident response, problem identification and resolution based on SLAs
» Identification and resolution of performance issues
» Maintenance - eg. patching and upgrades, security and integrity checks
» Utilise DataOps frameworks to improve data quality and release management
Customer Value
» Customer's data platform operates as efficiently, effectively and reliably as possible and continues to provide data and insights.
» Minimal defects and business disruption at a known and predicable cost
» Enable your organisation to focus on business engagement, initiative prioritisation, project delivery and innovation knowing the core data platform is supported
AIML & Data Science Accelerator
Rapidly changing how businesses operate, while driving innovation
Customer Challenge
Data Science and Artificial Intelligence concepts and technologies are changing the way organisations operate, as well as creating new opportunities for growth, and increasing business efficiency and productivity. The challenge is where do you start if you really want to accelerate value?
Solution
Our AI Accelerator Program is a 10-day collaborative engagement framework that enables businesses to:
» Discover the potential and opportunities that AI can provide to their business
» Identify business opportunities well suited for AI
» Kick start their AI journey through the development of a POC solution
» Provide a clear path to operationalising AI and unlocking commercial value
Customer Value
» We educate our customers about how to build and operationalise AI
» Build a real PoV AI Model solving a business issue with value
» Build out the AI and Data Science roadmap for the business, prioritised by commercial value
» Business ownership of AI opportunities
Legacy Data Visualisation Migration

Evidence based research enabling modern reporting practices
Customer Challenge
A lot of businesses have visualisation tools which are too hard to maintain, are not supported, and technology has shifted. The challenge is that they are looking to mitigate the risk around unsupported visualisation tools and the need to update to a newer, more innovative visualisation platform.
Solution
Our Power BI Foundations Accelerator ensures the end user experience is consistent, fast, and intuitive. Our approach is based on evidenced based research providing leading practices to enable organisations to rapidly establish design and development guidelines, governance, collaboration, and security practices that engender confidence and trust in their reporting platform.
Customer Value
» Well designed, intuitive reports and dashboards that encourage user adoption and self-serve reporting
» Reduced resource demands from IT departments
» Enhanced data security through the provision of governance, role definition and process clarity
» More effective collaboration, and sharing of data and insights amongst users
Legacy ETL Migration

Assessment on how to enhance or replace current solutions to meet the business needs of a modern data platform
Customer Challenge
Many organisations have on premise hardware that is approaching end of life, licensing that has expired, old technology, and expensive licensing which is also expensive to maintain. Organisations need help to migrate to a cloud based modern data platform.
Solution
The shift in the market is towards script style ETL in big data platforms such as Databricks, helps organisations manage scale and cost. Templatisation and the ability to use patterns and practices to perform ETL provides increased development speed. Using our ADF Accelerator can speed up ingestion by over 100%.
Customer Value
» Lower licensing and upfront costs
» A shift to a modern innovative way of performing ETL, ELT
» Use of Accelerators and templates to accelerate delivery
» PaaS service offering limiting licensing and hardware end of life issues
Fujitsu Australia acknowledges all Aboriginal and Torres Strait Islander Traditional Custodians of Country and recognises their continuing connection to land, sea, culture, and community. We pay our respects to Elders past and present.