<!-Subtext (optional)->
Accelerators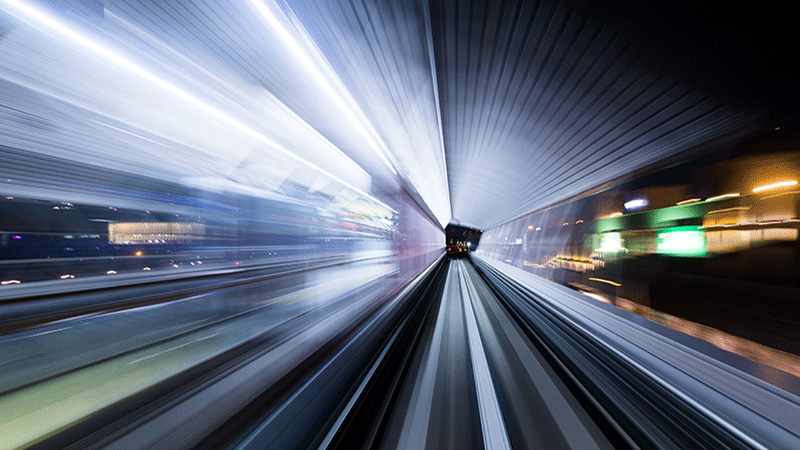 Azure Data Factory Accelerator | Power BI Foundations Accelerator | AIML & Data Science Accelerator | MLOps Accelerator  | Lakehouse Accelerator 
Azure Data Factory Accelerator

Rapidly and cost effectively accelerate commercial value
Customer Challenge
Companies hold a lot of valuable data within the business, however the data is stored in multiple locations. They know they need to get all their data into a single trusted location to unlock insights and value from their data. The challenge they face is that the process of doing this takes a significant amount of custom coding, time, cost, experience and skills required.
Solution
Our Azure Data Factor Accelerator is a meta data driven framework that enables customers to rapidly ingest data from a large variety of sources and store this data in Azure Data Lake and Azure SQL for analysis and value creation. It has native integration with Azure:
» Azure Data Lake Gen2
» Azure SQL
» Azure Synapse
» Azure Databricks & Azure ML
» Azure Functions App & Azure Event Grid
» PowerBI
Customer Value
» Through native integration with Azure Data Factory Acceleration takes advantages of Azure features and functions to deliver a highly performant and flexible solution for data ingestion
» Our Azure Data Factory Accelerator will reduce the effort to implement your Modern Data Platform and enable you to get it done faster and more reliably, enabling team members to focus on analysis and business value
Power BI Foundations Accelerator

Collaborate, share, and derive data driven insights securely and confidently
Customer Challenge
Organisations are faced with continuing pressure to gather and manipulate data in ways that are meaningful for business users to derive actionable insights. The limitations that exist with data presented in spreadsheets, and their inability to share information efficiently and securely, presents barriers to collaboration, and confidence in the data. The challenge is to establish the right foundations early to address these issues.
Solution
Our Power BI Foundations Accelerator ensures the end user experience is consistent, fast, and intuitive. Our approach is based on evidenced based research providing leading practices to enable organisations to rapidly establish design and development guidelines, governance, collaboration, and security practices that engender confidence and trust in their reporting platform.
Customer Value
» Well designed, intuitive reports and dashboards that encourage user adoption and self-serve reporting
» Reduced resource demands from IT departments
» Enhanced data security through the provision of governance, role definition and process clarity
» More effective collaboration, and sharing of data and insights amongst users
AIML & Data Science Accelerator

Rapidly changing how businesses operate, while driving innovation
Customer Challenge
Data Science and Artificial Intelligence concepts and technologies are changing the way organisations operate, as well as creating new opportunities for growth, and increasing business efficiency and productivity. The challenge is where do you start if you really want to accelerate value?
Solution
Our AI Accelerator Program is a 10-day collaborative engagement framework that enables businesses to:
» Discover the potential and opportunities that AI can provide to their business
» Identify business opportunities well suited for AI
» Kick start their AI journey through the development of a POC solution
» Provide a clear path to operationalising AI and unlocking commercial value
Customer Value
» We educate our customers about how to build and operationalise AI
» Build a real PoV AI Model solving a business issue with value
» Build out the AI and Data Science roadmap for the business, prioritised by commercial value
» Business ownership of AI opportunities
MLOps Accelerator

Rapidly identifying the right ML models for the implementation of MLOps
Customer Challenge
The operationalisation of AI requires establishing effective Dev Ops principles and practices for managing the lifecycle of ML models in production. The challenge is where to start to increase automation and improve the quality of production ML, effectively manage production of the ML lifecycle and adopt the best principles and practices for increasing efficiency of ML workflows.
Solution
Our MLOps Accelerator Program is a collaborative engagement framework designed to help customers with the following MLOps capabilities:
» Create reproducible ML pipelines and software environments
» Register, package and deploy models into production
» Track and log governance data across the ML Lifecycle
» Notify and alert on events in the ML Lifecycle
» Monitor ML applications for ML related issues and for optimising operations
» Automate the end-to-end ML lifecycle using technologies such as Azure ML and ML flow
Customer Value
» Identification of the right ML models for the implementation of MLOps
» Establish the best practices and principles for the implementation of MLOps
» Collaboratively implement the MLOps capabilities to achieve desired results
» Customers will be guided through the MLOps process, and educated on best MLOps principles and practices
Lakehouse Accelerator
Rapidly delivering value from data
Customer Challenge
Modern organisations need to be able to make effective data driven decisions in a timely manner to remain competitive and deliver the best value to their customers. To do this they require fast and frictionless access to a wide variety of data from across the organisation. The current challenge is the time and effort required to ingest new data sources or modify existing data sources in traditional data warehouse takes too long for business owners which creates friction and missed business opportunities.
Solution
The Lakehouse Accelerator combines the best of data lake solutions and data warehouse technologies to fast track the creation of a cloud based data platform powering your digital transformation and empowering everyone to make better and faster decisions, and be ready to take advantage of future AIML opportunities.
Customer Value
» Designed in partnership with Databricks to provide a Databricks best practice, well-architected solution
» Metadata driven approach to interrogate your source systems and rapidly incorporate new data sets with a minimal amount of coding required
» Data quality checking is built into the solution
» Built in capability to handle common data sources – SQL Server, Oracle, APIs, file
» Sensitive data access controlled and encrypted by design
Fujitsu Australia acknowledges all Aboriginal and Torres Strait Islander Traditional Custodians of Country and recognises their continuing connection to land, sea, culture, and community. We pay our respects to Elders past and present.