Fujitsu Application Transformation Services
Application transformation is now a business priority, not a choice
Within business today, digital technologies offer a world of new opportunities to innovate, create efficiencies, enhance quality, and improve the customer experience. The pace of change is accelerating, and for legacy organizations looking to compete with more data-centric and agile market entrants, the transformation of incompatible legacy applications has become a priority.
Multi-cloud, combined with new capabilities such as; IoT, AI, Quantum-Inspired computing, and blockchain provide a wealth of opportunities to create new products, services, and business models. However, the question is, when transitioning to take advantage of these new technologies, should you leverage multi-cloud, transform existing applications or build new, cloud-native applications?
Move, transform, build or evolve?
Whatever your business sector, Fujitsu can help you to develop the right business application strategy – whether that's to migrate, transform or build.
Using a combination of end-to-end frameworks, automated tools and a unique IP, we rapidly assess your existing business applications, databases, business rules, and infrastructure before recommending a strategy and outlining the ROI in terms of cost, risk reduction and value to your business.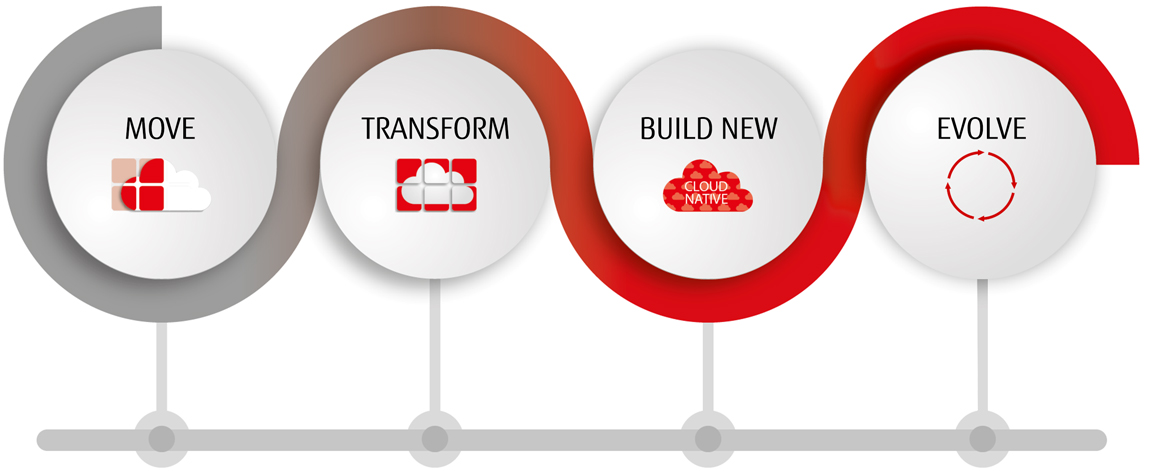 We use proven, low-risk methodology to move applications to a multi-cloud environment
We make structural changes to the architecture of the application, applying APIs, integration and a microservices-based architecture
We build new, cloud-native business-critical applications as well as multi-experience/Low-code applications for the rapid creation of new business solutions.
We continually optimize and evolve your applications to meet your needs today and tomorrow
Reshape your Applications
Organizations need to fully exploit the functionality of their legacy investments while rapidly creating new capabilities to generate new opportunities. Our Application Transformation Services empower our customers to reshape themselves for a changing world, enabling you to deliver real value into the business on a continuous basis.
Co-creating with Fujitsu - overcoming the complexity of application transformation.
At Fujitsu, we take a consultation-led approach to application transformation. We work with you to assess your applications estate and co-create a transformation strategy aligned to your business goals - whether that's to reduce TCO, optimize ROI, digitize, reduce complexity, or disrupt your industry.
Your business goals are our business goals

Co-create and
envision

Leverage data and
drive business value

Apply the right
strategy

Continuous
optimisation
Our application transformation services cover all stages of the application lifecycle; from identifying new business outcomes and developing new applications, through to application modernization, application integration, application management and maintenance.
Working with you, we accelerate DevOps and service transformation. We have a proven track record in application modernization and integration, business systems, and Cloud services, and can migrate your ageing infrastructure to a modern digital platform.
Your business goals are our goals. With a contractual framework that's based on business outcomes and not time and materials, you can rest assured our focus will remain firmly fixed on delivering improved customer experiences.
Find out how we have helped our customers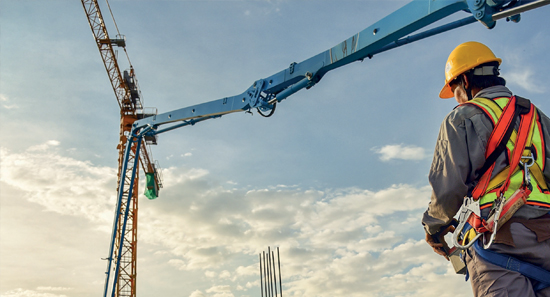 CITB, construction industry training specialist
"Fujitsu delivered a solution that provides minimal disruption, optimal availability and maximum user productivity. Its professional approach has ensured this project delivered its outcomes, even in the face of challenging deadlines." CITB
Read more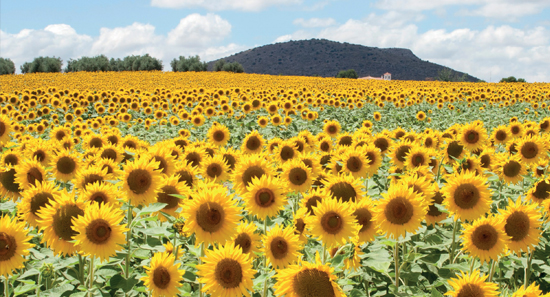 Government of the Autonomous Community of Andalusia​
The Government of the Autonomous Community of Andalusia implements a flexible development service based on the Agile methodology


Read more
Let's Chat
Speak with one of our Data and Application Experts to see how we can address your business needs
Thank you. We have received your request and will get back to you shortly.
Fujitsu Australia acknowledges all Aboriginal and Torres Strait Islander Traditional Custodians of Country and recognises their continuing connection to land, sea, culture, and community. We pay our respects to Elders past and present.