Are we running out of trust? Power and responsibility in the digital age
Whatever business you are in, you're in the business of trust. Customers buy from you and citizens have confidence in you because they trust your good intentions.
In a digital age, where there really are no secrets, the role of trust is becoming ever more significant; digital connections are replacing personal connections and abstract services and experiences are replacing physical things that we can touch and feel.
Instinctively, as human beings, we know that without trust it is impossible to engage on a meaningful level either personally or professionally. Never have ethics and responsibility been more important. Businesses and government must recognise the crucial roles they play in building and maintaining trust, at a time when trust itself is undergoing a transformation.
Technology is of course central to the production and proliferation of information and gives it value in the digital world – so much so that it has almost become a currency in its own right. So how do business leaders harness the potential of information and technology as a source of competitive advantage and a means of growing their organisations, yet maintain the trust of customers and citizens?
Could it be that we are facing a crisis of trust fuelled by 'winner-takes-all' business models, data privacy and integrity issues, cyber-attacks, and of course those deeper ethical questions associated with powerful new technologies such as artificial intelligence?
At the next Fujitsu Executive Discussion Evening we will discuss the changing nature of trust in a digital era, examining the challenges we face as business leaders and how we can respond to them.
Fujitsu Executive Discussion Evening
Wednesday 20th March 2019
Registration from 17.15pm
QEII Centre, Westminster, London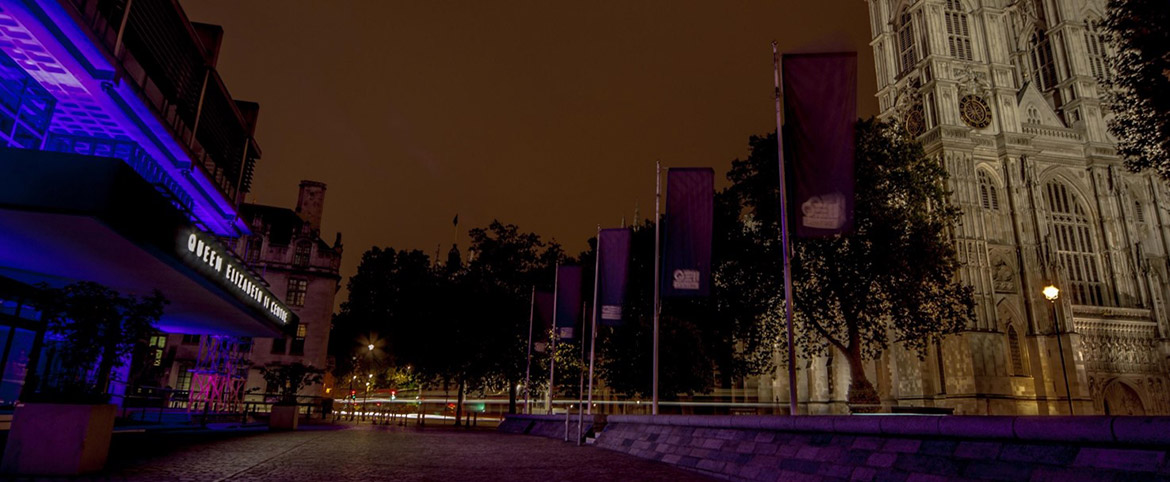 Announcing our speakers
William Trunstall-Pedoe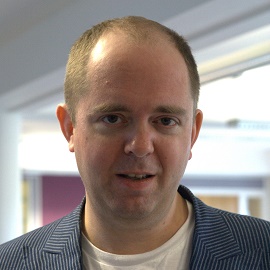 William Tunstall-Pedoe is an entrepreneur focused on Artificial Intelligence. His company, Evi, provided much of the Artificial Intelligence for Alexa, and was subsequently sold to Amazon, with William and his team joining the company to build and launch Alexa as we know it today.
With an early interest in computer programming, by the age of 13 William was earning an income from software design. He has developed commercial AI programmes and his anagram software was used by Dan Brown in the writing of The Da Vinci Code.
William now invests in and advises start-ups around the world, particularly those involved in machine learning and AI, and is involved in projects encouraging work in STEM areas and entrepreneurship.
At the next Fujitsu Executive Discussion Evening William will consider how AI can change the world, its capabilities and of course its ethics and impact on trust. He looks at the latest developments, and the short and long-term possibilities for products that were once the preserve of science fiction.
Margaret Heffernan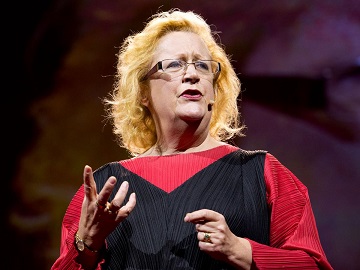 Margaret Heffernan is an entrepreneur, chief executive and author. She writes books and blogs challenging traditional stereotypes in leadership and business, teaches and mentors senior and chief executives, and has built and led organisations of all sizes.
Born in Texas, raised in Holland and educated at Cambridge, Margaret was named one of the internet's Top 100 by Silicon Alley Reporter, and one of the Top 100 Media Executives by The Hollywood Reporter.
Margaret considers the culture of disruptive businesses that have revolutionised the workplace, and how things have changed from the top-down, command-and-control style of traditional business.
A regular contributor to the print and broadcast media, Margaret has also designed, taught and lectured on academic courses in both the UK and US.
At the next Fujitsu Executive Discussion Evening she will help us explore the changing nature of power and responsibility and the trend away from 'dog-eat-dog' towards culture of collaboration
Reasons to attend
Don't miss this opportunity to join industry thought leaders to explore the role of trust in a digital era as you engage with your peers to:
Consider the role of trust in the transformation of our organisations and how we can engender loyalty and trust in our brands.
Explore the burden of responsibility business leaders face to maintain trust in increasingly uncontrolled environments.
Consider the role of technology in creating a new currency out of information.
Explore the tension between the need to maintain integrity without limiting the potential for innovation.
Debate the changing dynamics between consumers and brands and their motivation for buying products and services.
Discuss the future of business and society, and the ways in which business leaders can use trust as a means of accelerating our performance, not an inhibitor of growth.
Our venue
We have chosen London's QEII Centre for our next Fujitsu Executive Discussion Evening, which is located in the heart of Westminster. Join us for a thought-provoking discussion, which will run until 19.45, followed by drinks and networking.
About Fujitsu Executive Discussion Evenings
Held twice a year, Fujitsu Executive Discussion Evenings (EDEs) bring together an influential community of senior decision-makers from across the UK's public and private sectors to discuss key boardroom-level issues.
Executive Discussion Evenings are free of charge to invited Fujitsu contacts and offer this community the opportunity to hear valuable insight from a range of business leaders, opinion-formers and subject-matter experts alongside networking with a senior peer group.