MeatPro is a comprehensive multispecies meat processing solution built specifically for the meat industry.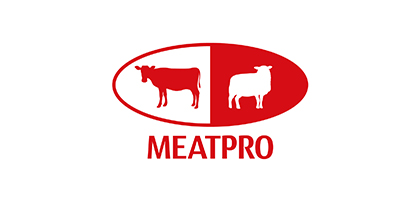 MeatPro is a comprehensive multispecies meat processing solution built specifically for the meat industry, that provides meat processing plants with an all-encompassing solution covering all aspects of the business. Fujitsu's MeatPro is an innovative and integrated ERP utilising Microsoft Dynamics 365 Business Central. The MeatPro solution integrates data from best of breed on-floor production and scanning systems to provide specialised Meat specific transactions.
The meat industry provides unique challenges for the processing plants operating within it; meat is treated as a commodity in a highly competitive and supply constrained market, there can be little visibility of profit margins for some considerable time after the stock has been processed and the supply chains can become disjointed from the financial system. MeatPro provides a solution for these problems by integrating procurement, on-floor and financial processing into one complete system.
Designed to handle specific business issues of the meat industry, MeatPro can track carcasses and product in multiple independent units of measure, sales by production, date range and schedule/grid management. At each stage in the process, specific functionality is enabled to streamline the entry and processing of information, providing exception condition reporting to maximise yield and quality output. MeatPro's unique Carton Master System provides greater inventory control, management, traceability and integrity not possible in standard systems. Adding in our MeatPro Farmer Portal we can provide a near seamless interaction form paddock to pallet. Or plug-ins for document capture, expense management or asset management. All supported by Power BI to provide you with all the necessary data insights to manage your business.
Benefits

Simplicity through role tailored and personalised access to relevant information and tasks. Automatic transaction processing and functions such as pricing and invoicing for increased efficiency. Supply and Demand Visibility for full planned, contracted and actual supply of animals, from seasonal to daily bookings.

Comprehensive MeatPro covers the full range of a modern meat processing plants, by receiving data from plant floor systems and seamlessly processing it through to the general and subsidiary ledgers.

Streamlined effective integration via web services to plant floor data collection allows information to flow through an effective series of workflows and processes to populate the production, procurement, sales and financial components of the system. You can easily integrate with other Microsoft platform tools such as outlook, word, excel for seamless working

Margin Maintenance and comprehensive view of costs throughout the entire production process via pricing matrices, currency maintenance and multiple units of measure. Traceability through MeatPro's warehouse management and specialised Carton Master, providing full tracking for cost, quality and recall purposes.

Your system doesn't need to be physically installed onsite, so you don't need to pay out on expensive hardware.

You and your staff can access your business data in real time, anywhere and on multiple devices.

With decades of knowledge and experience behind us, our ERP team of experts are here to help you decide the functions in the solution that will best meet your requirements.
Let's Chat
Take the first step towards streamlining your business processes. Speak to your local MeatPro Representative.
Thank you. We have received your request and will get back to you shortly.
Fujitsu Australia acknowledges all Aboriginal and Torres Strait Islander Traditional Custodians of Country and recognises their continuing connection to land, sea, culture, and community. We pay our respects to Elders past and present.