Fujitsu accelerates plans to achieve net zero greenhouse gas emissions across its supply chain, setting fiscal 2040 as new target
SBTi certifies Fujitsu's GHG emissions reduction target
Fujitsu Limited
Sydney, September 1, 2023
Fujitsu today announced that it accelerated its plans to achieve carbon neutrality in its business by twenty years, setting fiscal 2030 as the new goal to reduce its carbon emissions to zero. Fujitsu further aims to achieve net zero greenhouse gas emissions (1) across the Fujitsu Group's value chain by fiscal 2040. Fujitsu obtained SBTi (2) certification for its Net-Zero targets.
To achieve its GHG emission reduction target, Fujitsu further accelerated its plans to source 100% of the electricity used in its business operations from renewable energy by fiscal 2030, 20 years ahead of schedule from fiscal 2050.
The revised roadmap to realize a carbon neutral future for the Fujitsu Group underline its commitment to reducing the environmental impact of its entire value chain and providing technologies that contribute to the resolution of customers' business tasks and various societal issues, serving as a leader in Sustainability Transformation.
Fujitsu's roadmap toward carbon neutrality
The Fujitsu Group has been involved in more stringent initiatives to achieve carbon neutrality in its business activities. In April 2021, the SBTi certified Fujitsu's GHG emissions reduction target as 1.5 °C (3) -aligned. At the same time, Fujitsu raised its GHG (Scope 1 & 2) emissions reduction target for 2030 from a 33% reduction compared to fiscal 2013 to a 71.4% reduction.
To accelerate its journey to carbon neutrality, Fujitsu set fiscal 2030 as its new goal to reduce its carbon emissions to zero, which is twenty years ahead of the previous schedule. In addition, Fujitsu aims to achieve net zero greenhouse gas emissions in its entire value chain (scope 3), including the supply chain, by fiscal 2040. In June 2023, Fujitsu obtained Net-Zero Target certification from SBTi to achieve decarbonization in fiscal 2040 compared to fiscal 2020.
Fujitsu further issued the "Fujitsu Group Environmental Action Plan (Stage XI)," outlining the Group's efforts to achieve carbon neutrality and contribute to the resolution of environmental and societal issues.

---
[1]

Net zero greenhouse gas emissions :
Reducing greenhouse gas emissions by at least 90% in the target year in comparison to the base year, and re-absorbing remaining emissions (of 10% or less) from the atmosphere through direct air capture (DAC) technologies or by planting trees.

[2]

SBTi (Science Based Targets initiative) :
An initiative jointly established by the United Nations Global Compact, the World Resources Institute (WRI: World Resources Institute), and other organizations in 2015. It encourages companies to set GHG emission reduction targets consistent with science-based evidence to the level required by the Paris Agreement, validating targets that comply with criteria including indirect emissions not only within the company but also in the supply chain.

[3]

1.5 °C level :
According to a report by the Intergovernmental Panel on Climate Change (IPCC), a 1.5 °C increase in average temperature increases the risks of extreme weather, sea level rise, adverse health effects, food shortages, and water scarcity. The United Nations Framework Convention on Climate Change Conference of the Parties (COP) states that the increase in the global average temperature shall be limited to less than 1.5 degrees Celsius above pre-industrial levels in order to avoid the worst effects of climate change.
Related Links
Fujitsu's Commitment to the Sustainable Development Goals (SDGs)
The Sustainable Development Goals (SDGs) adopted by the United Nations in 2015 represent a set of common goals to be achieved worldwide by 2030.
Fujitsu's purpose — "to make the world more sustainable by building trust in society through innovation" — is a promise to contribute to the vision of a better future empowered by the SDGs.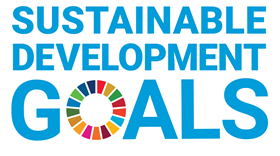 About Fujitsu
Fujitsu's purpose is to make the world more sustainable by building trust in society through innovation. As the digital transformation partner of choice for customers in over 100 countries, our 124,000 employees work to resolve some of the greatest challenges facing humanity. Our range of services and solutions draw on five key technologies: Computing, Networks, AI, Data & Security, and Converging Technologies, which we bring together to deliver sustainability transformation. Fujitsu Limited (TSE:6702) reported consolidated revenues of 3.7 trillion yen (US$28 billion) for the fiscal year ended March 31, 2023 and remains the top digital services company in Japan by market share. Find out more: www.fujitsu.com.
Press Contacts
Fujitsu Limited
Public and Investor Relations Division
Inquiries
---
All company or product names mentioned herein are trademarks or registered trademarks of their respective owners. Information provided in this press release is accurate at time of publication and is subject to change without advance notice.
Date:
1 September, 2023
City:
Sydney
Company:
Fujitsu Limited
Fujitsu Australia acknowledges all Aboriginal and Torres Strait Islander Traditional Custodians of Country and recognises their continuing connection to land, sea, culture, and community. We pay our respects to Elders past and present.