Product Takeback
Fujitsu provides complimentary recycling of old Fujitsu branded hardware when it has reached the end of its useful life. Our eWaste recycling partner is located onshore in Australia, so you can be sure any devices are processed in a facility that protects human health and the environment, where over 95% of the product by weight is recycled. A certificate of recycling can also be provided so you can track your disposals. All Fujitsu branded products, including accessories, are accepted for free recycling.
This offer also extends to our enterprise customers purchasing Fujitsu product to replace old ICT equipment, even if they are not Fujitsu branded products.
All you have to pay for is the freight to our partner's certified processing centres. Contact us for the address of the centre nearest you. Services such as serial number capture, secure hard disk destruction and onsite Smart IoT eWaste bins are available at additional cost.
Please read the terms and conditions (200 KB) of this offer carefully.
Consumer Takeback Program
The Product Stewardship Act 2011 was entered into force on 8 August with the Product Stewardship (television and computers) Regulations 2011 on 3 November 2011. Fujitsu is a member of Electronic Product Stewardship Australasia (EPSA).
For more information about how you can drop off your Fujitsu branded used electronic and electrical equipment, please visit the EPSA website.
Blaise Porter – Director, Responsible Business
"Businesses are dealing with heightened expectations about their role in society – taking actions on complex issues such as climate change, environmental protection, diversity and responsible supply chains. At the same time, technologies like artificial intelligence, machine learning and automation are entering the mainstream. Have you considered how technology could be used to solve your businesses' sustainability and social challenges?"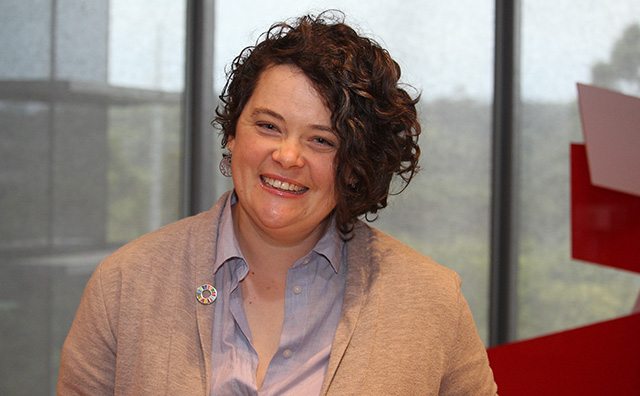 Get in touch
Let us assist you in solving your business challenges.
Thank you. We have received your request and will get back to you shortly.