<!-Subtext (optional)->
Contact Center which operates help-desk service has acquired COPC® CX Standard Certification, the International Quality Assurance Standard
COPC® CX Standard Certification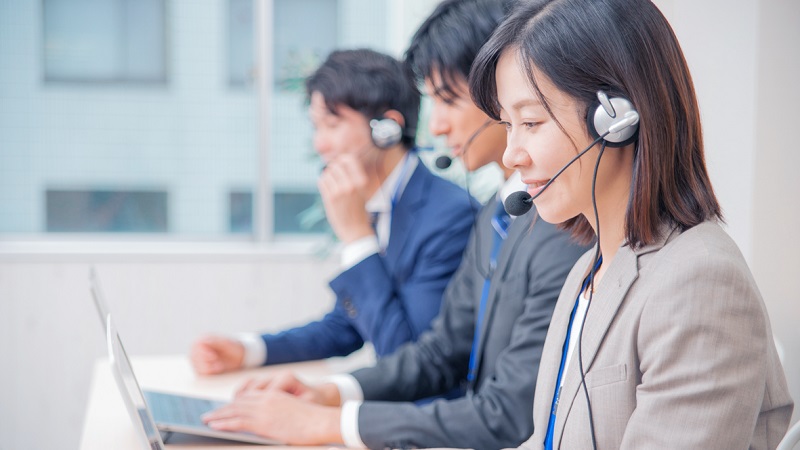 Contact Center which operates help-desk service has acquired
COPC® CX Standard Certification, the International Quality Assurance Standard
Fujitsu Frontech Limited has acquired the certification of the international quality assurance standard "COPC® Customer Experience (CX) Standard for Customer Service Providers (CSPs) Release6.2" * (hereon referred to as "COPC® CX standard") for its LCM-DCX Contact Center (Kumagaya City, Japan).
At our Contact Center, we respond to user inquiries about operations and trouble up to 24 hours a day, 365 days a year through multiple channels such as operators with expertise in each system and chatbots. Our various efforts to provide high-quality performance were highly recognized and we gained the COPC® CX standard certification.
About COPC® CX standard
COPC® CX standard is a global standard that unifies performance standards such as high customer satisfaction, customer service quality, and cost-efficiency of contact centers, and its systematic operating process. Only organizations that meet those requirements and are recognized as having excellent performance and process management can be certified.
About our contact center
Our contact center provides retail stores with supports for all aspects of daily store management and business operations, including operation systems, such as POS (Point of Sales) system and store BO (Back Office) system, PC-related help-desk service, and system operation monitoring. Besides, we are expanding our services to customers in a variety of industries and businesses, including manufacturing, transportation, and logistics, and responding to inquiries through multiple channels such as chatbots.
In order to respond promptly, accurately and closely to customers, we are working to improve service quality by collecting VOC (voice of customers) for inspection and improvement, reviewing personal assignment appropriately according to the content and quantity of inquiries, seamlessly cooperating with related departments, and proposing a business improvement to customers. Through those activities, it was judged that the system to operate our contact center at a high level was constructed and appropriately managed. This certification proves that our contact center is at a high level among contact centers inside and outside Japan.
We will continue to strive to further improve the quality of our response so that we can help improve customer satisfaction and contribute to expanding customers' business. Furthermore, we will work to improve CX (customer experience) by providing services using digital technologies, such as AI, SNS, and automated voice in response to customers' omni-channel strategies.
Related Websites of Fujitsu Frontech
Related Link
About Trademarks
All other company or product names mentioned herein are trademarks or registered trademarks of their respective owners.
Contact information
Fujitsu Frontech Limited
Services DivisionⅠ, Services Business Unit
Notes
---
Information provided in this page is accurate at time of publication and is subject to change without advance notice.