Greetings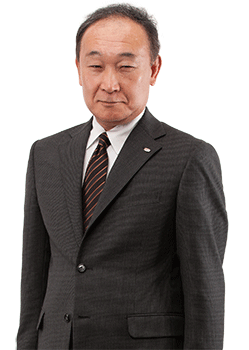 Based on the management philosophy, "Connecting people to companies with the cutting-edge ICT and contributing to create affluent society", Fujitsu Frontech Group's mission is to support customer business innovation and development through providing comprehensive business, from products through to solution services in rapid progress of digital innovation.
In situation that response to changes such as cashless, sharing economy and decrease in labor force, is becoming increasingly big challenge in each field of finance, retail, industry and public sector, we will propose new style of business to customers by strengthening our advantage of being able to provide hardware, software and services on one stop all the more. Also, we support the business life cycle of customers totally with ICT, for instance operation monitoring after installations and help desks.
In global markets, we are engaged in expanding product portfolios and provide comprehensive cash management solution in retail stores, etc. by Co-Creation with SI (System Integration) partners. We will continue to develop our business in existing areas further and expand business area such as emerging nations.
In new growth sectors, we will promote digital innovation in frontline area of customers, through combination between our strong technology, such as RFID and palm vein authentication, and solution services.
Fujitsu Frontech Group innovate "B to B to Front (forefront of customers)" field with ICT. We aim to realize safe and secure society where everyone can live snugly, through proposing new ways to connect people to companies and society. Our concept is "Touch, Connect and Change" which means interacting "Mono (product), Koto (service oriented way of thinking)" provided by Fujitsu Frontech Group, linking up people with companies and society, and broadening new different world. On the basis of this concept we will challenge to create new value, aiming to be a "DX (Digital Transformation) Company at the Forefront of Customer". Also, under the basic philosophy and principles of the Fujitsu Frontech Way, we will create an affluent and vibrant corporate culture, boost our corporate value further and contribute to the achievement of the sustainable society.
Hiromu Kawakami
President and Representative Director,
Fujitsu Frontech Limited